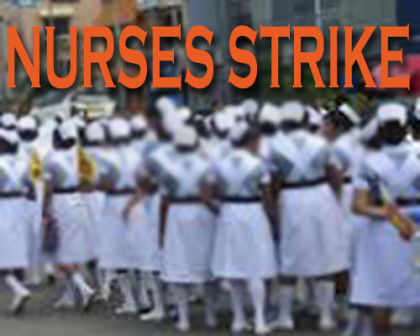 New Delhi: More than 2000 nurses across the Municipals hospitals in Delhi have declared an indefinite strike, bringing work in the MCD hospitals almost to a standstill. These hospitals include Bada Hindu Rao Hospital, Kasturba Hospital as well as Rajan Babu TB Hospital. The nurses have been demanding proper recruitment and promotion mechanisms to be followed for quite some time, failing which they have declared a strike.
Speaking to Medical Dialogues, Sushma Kumari, President of Delhi Nurses Union ( MCD) said, " There has been an acute shortage of nurses in MCD hospitals, yet no hiring has been done. In the year 2013, around 220 nurses had passed the required DSSB exams but were not sent any joining letter for the next two years. Finally in 2015, 118 nurses were asked to join north MCD hospitals, of which on 50-60 nurses have joined as most people had joined other places in the past two years. Moreover, not accounting for people not joining, contract employees who were till now manning the hospitals have been asked to stop coming to work from 30 November, 2015 as MCD thinks that now the people of 2013 have joined there is no use of the contract employees. It seems like the department is really not aware of any of the ground realities."
Currently, there is a shortfall of 500 nurses including 210 nursing-in-charge and 45 nursing sisters in MCD hospitals.
Sushma Kumari also cited that apart from non-filling of the sanctioned posts,  promotions have not happened in the past two years and while the grade pay of Rs 6600 is bring provided to nurse working in the central government hospitals, MCD employees are still not getting the increased grade pay.
The strike has literally put a full stop to the medical facilities of the government hospitals. Speaking to Medical Dialogues, Dr. Dheeraj ex-RDA president, Hindu Rao Hospital informed " Since the strike has started hardly any work can be done in the hospital as there are no nurses. Most cases have been refferd to LNJP and by evening LNJP was also over loaded with patients. Even emergency cases including labor deliveries have to be referred to other places."
Nurses are still waiting for a response from the government, but said that the will continue their strike till  their demands are met.
0 comment(s) on MCD hospitals come to a stand-still with nurses strike