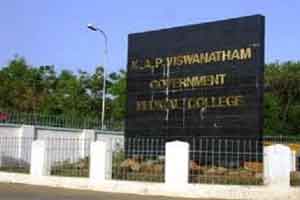 MEDICAL COUNCIL OF INDIA ( MCI ) has approved 50 additional seats at KAP Viswanatham Government Medical College (KAPVGMC) in Trichy, increasing the number of admissions allowed to 150 per year.
The process had begun when the Tamil Nadi government had decided to increase the number of seats from 100 to 150 in 2013-14 but could not as MCI inspected the college and its attached Mahatma Gandhi Memorial Government Hospital and found deficiencies in terms of manpower etc.
The MCI committee again visited the college in February this year and advised the state government to increase the faculty at the college.
Finally with another round of inspection in May,2015, the committee found the deficiencies met and approved the additional 50 seats to the college.
With this the college can take 150 students starting academic year 2015-16.
0 comment(s) on MCI approves 50 more seats in TRICHY