MCI gives a go ahead to Corporate Medical Colleges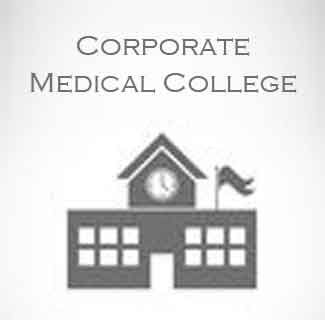 New Delhi: Private for-profit Companies will soon be able to apply for opening medical colleges across the country, as the General Body of Medical Council of India has recently passed a resolution, permitting the same
A report in TOI points out that the nod comes after the the general body of the council that met in New Delhi on Tuesday resolved to allow corporate companies to start medical colleges in the country. This would now be forwarded to the Ministry of health and Family Welfare as well as the Supreme Court mandated Oversight Committee for approval, post which corporates would be able to apply for starting medical colleges. The move is expected to go ahead, as the initial direction for the same had come from the health ministry itself.
Read Also:
Private Companies to be allowed to set up medical Colleges in India
"Many private institutions are anyway making profit through non-transparent and illegal means. If we legalise corporates they would charge a very high fee, but they will be forced to pay income tax," said Coimbatore based laprascopic surgeon L P Thanagavelu, a member of the MCI, who was present at the meeting. "There were many recommendations from the members on how this could be done, but a majority thought it was a good idea. Some of them recommended that a portion of the seats in these institutions should go to students from economically weaker sections or to merit students entering private colleges through the state quota," he informed the daily. Members were of the general opinion that the move would facilitate further investments in medical education to create better infrastructure and human resources and create world class institutions in the country.
Earlier Niti Ayog had also made a recommendation in the form of permitting for-profit entities to establish medical colleges.
Read more at Medical Dialogues:
Corporate Medical colleges soon to become a reality
However, there have have been many who raised concerns on the efficacy of the move. Muslim Educational Society president P A Fazal Gafoor to TOI said it would be impossible for the council to have two systems of ownership."Already we have trusts and societies running 'not-forprofit' colleges. They were not paying income tax and accepting donations? What will happen to them? Should we allow them to be converted into profit-making companies? It is sad that such recommendations should come from the centre," he said.Until now, the MCI had permitted companies that make no profit to start medical colleges, but no companies came forward, he added.