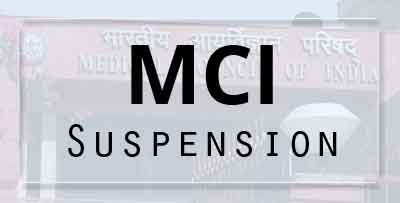 Chandigarh: On recommendations of the Medical Council of India, the Punjab Medical Council has cancelled the registration of the Vice Chancellor of Adesh University, Bathinda on account of giving false information to the Medical Council of India during the inspection of Adesh Institute of Medical Sciences.
Tribune reports Dr GPI Singh was indicted in an inquiry conducted by the Ethics Committee of the MCI for submitting wrong information. The case according to the daily, goes back to year 2011, when the doctor was the Principal of Adesh Institute of Medical Sciences and Research, Bathinda. As per the complaint against him, he furnished false information during an MCI inspection, whereby it was claimed that on Dr Muktanjali Arya was associated as a full-time faculty of Microbiology at the medical college. However, a whistleblower in the complaint alleged that she was working with a private hospital in Ludhiana.
The MCI Ethics committee found the charges to be true, following which it ordered the registration of the doctor be cancelled for a period of three years.
It is reported that while the said decision was taken around One and a half years ago, it was only recently communicated to the State Medical Council where the doctor is registered, following which the council took out the order of the cancellation of registration. Dr HS Gill, Chancellor, Adesh University, informed the Tribune as per the provisions, they had already appealed to the Union Ministry of Health and Family Welfare to review the penalty imposed by the MCI
0 comment(s) on MCI Inspection: Vice Chancellor Registration Cancelled for 3 years, for giving false information