MCI issues Schedule for Medical Colleges to Apply for MBBS seats for 2020-21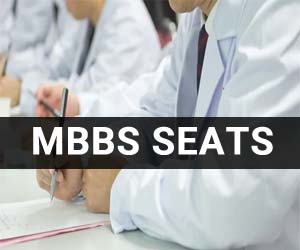 New Delhi: The apex, Medical Council of India (MCI) has released the tentative revised schedule for the all concerned institutional authorities, who intend to apply for the establishment of new medical colleges, renewal of permission, increase in MBBS seats or renewal of permission against the increased intake for the academic year of 2020-2021.
The application process for the aforementioned requests to the Board of Governors in Supersession of MCI (MCI BoG) is all set to begin from 15th  June to 7th July. The medical colleges' authorities are requested to submit their applications to the council by July 7th.
Scrutiny of the application by the Council office,  conveying rejection of incomplete applications and seeking rectification of defective documents if any from the applicant by the Council office will be done between 8th July to 31St August.
Thereafter, technical examination and inspection of medical colleges will be done by concerned MCI inspection teams from December 15th and the deficiencies if any will be communicated by December last.
The time schedule mentioned below entails the phases to be conducted by the MCI BoG on the submitted applications for the establishment of new medical colleges, renewal of permission, increase in MBBS seats or renewal of permission against the increased intake for the academic year of 2020-2021:
TIME SCHEDULE




S.
No.


Stage of Processing


Time Schedule




1.            


Receipt of applications by the Board of Governors in Super-session of MCI.


Between   15th  June to  7th July (both days inclusive) of any year




2.          


Scrutiny of the application by the Council office,  conveying rejection of incomplete applications and seeking rectification of defective documents if any from the applicant by the Council office.


8th July to 31St August




3.          


Technical Scrutiny and assessment


15th December




4.          


Communication to the applicant regarding deficiencies


31st December




5.          


Grant of hearing by the Board of Governors and submission of compliance


1st January -31st January




6.          


Compliance Verification Assessment


15th March




7.          


Issuance of Letter seeking Bank Guarantee and other documents if any / Disapproval Letter


15th April




8.          


Submission of Bank Guarantee


30th April




9.          


Issuance of Letter of Permission by the Board of Governors


31st May




Read Also: Health Ministry to convert 75 district hospitals into medical colleges,add 10000 MBBS;8000 PG Medical seats