MCI points out deficiencies in medical collages in Telangana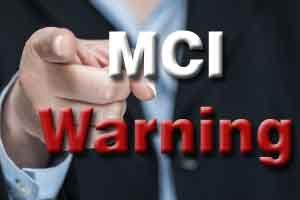 The Medical Council of India (MCI) has raised a serious concern about the deficiencies noticed in the 10 private and government medical colleges in
Telangana
. After the MCI officials did an assessment process in May this year, MCI has sharply pointed out
deficiencies
in the state of these colleges.
As a result of this observation by MCI, the dozen of students in these 10 medical colleges are now in jeopardy. Their fate now hangs in balance since the MCI has pulled up these institutions to correct the several deficiencies.
The nature of deficiencies noticed by the MCI range from non-payment of stipend to medicos, faculty shortage, and infrastructure shortage. The issue has been discussed in detail with each college,  by the MCI's postgraduate medical education committee, headed by its chairman Dr S B Siwach, in a series of meetings held between August 11 and September 24 in New Delhi.
A final warning by the MCI has been clearly stated that no further intake of students will be allowed in these colleges, until they rectify the situation immediately. MCI had further stated that a failure in adhering to the norms would 'result in stoppage of admission to the PG course against the above mentioned seats'.
As reported by the TOI, "The MCI's warning on deficiencies is a wake-up call for the Telangana government as 400 vacancies of faculty members have remain unfilled in five government medical colleges for two years. If the government fails to act now, we will run the risk of facing de-recognition or reduction of existing seats," said Dr G Srinivas, president, Telangana Junior Doctors' Association.
When contacted, Dr M Ramani, director of medical education (DME), clarified that they are in the process of initiating corrective measures to rectify the deficiencies. "The faculty shortage problem would be resolved soon as we are going in for recruitment's. The process had been held up due to a delay in bifurcation of medical faculty between the two states," she said.
"While the MCI is ready to condone minor deficiencies like not publishing research articles in journals, some of these deficiencies are of serious nature like not having adequate number of patients, non-payment of stipend to medicos and faculty shortage. These have to be rectified at any cost and there is no escape," said MCI member Dr K Ramesh Reddy.