Elsevier and Gramin collaborate to help support remote management of maternal and infant health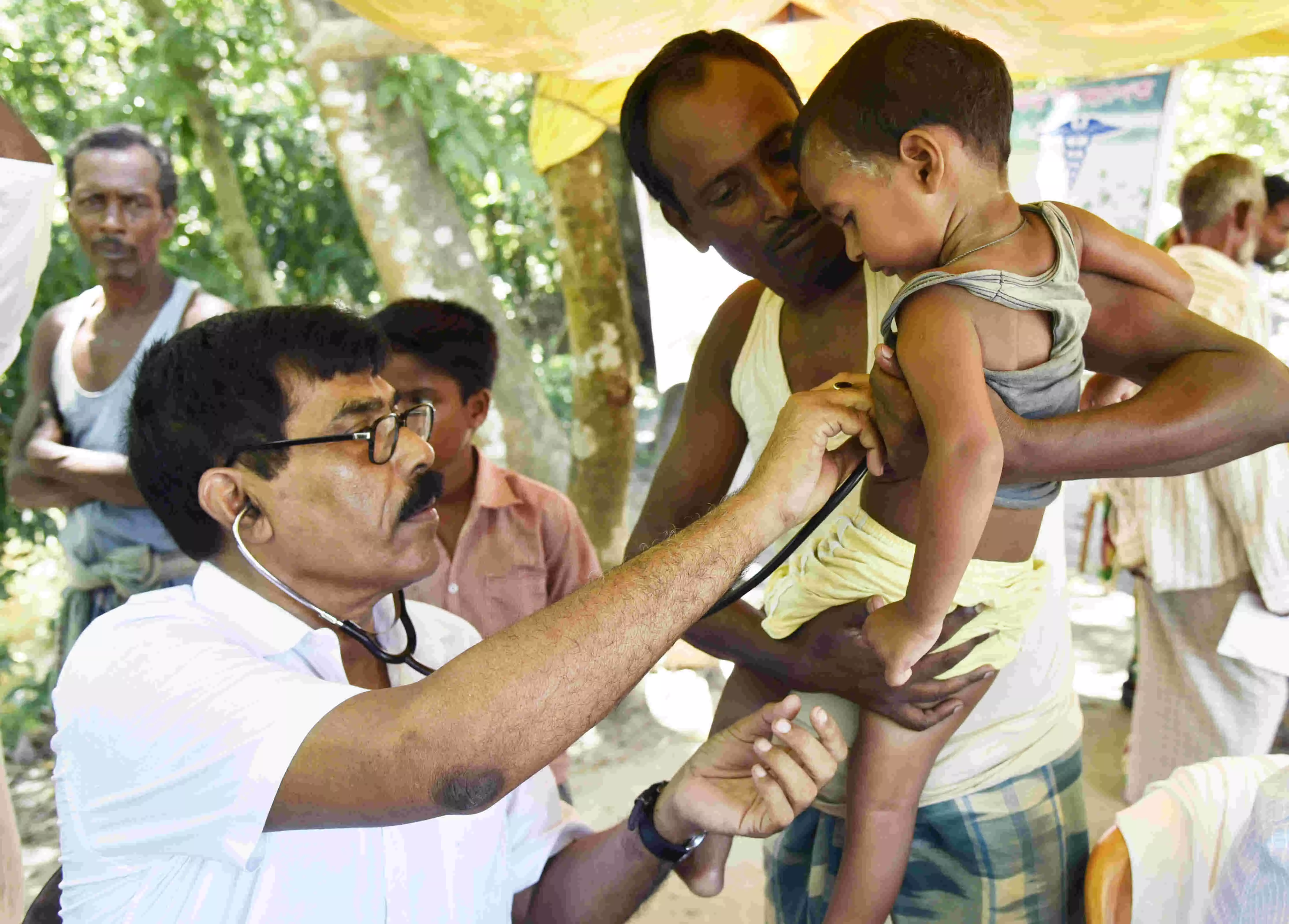 India: Elsevier, a global leader in information and analytics, today announced the availability of ClinicalPath Primary Care India - its clinical decision support solution - across all Gramincentres in India.
The collaboration allows Gramin to conduct AI-based automated screenings, for multiple health conditions based on the latest Indian Standard Treatment Guidelines.

Beginning with antenatal care for expecting mothers in rural, remote areas, the initiative helps to improve access to care in remote areas and the quality of healthcare at the grassroots level.

ClinicalPath Primary Care India is a clinical decision support tool that merges multiple guidelines to facilitate personalized care advice and ease of screening to support frontline healthcare workers in providing effective care for maternal and infant health with sometimes complex conditions.

The solution recommends suggestions based on specific questions during patient screening at the point of care. This results in earlier identification of high-risk cases for healthcare workers to initiate proactive patient management and optimize clinical impact.

The collaboration between Gramin and Elsevier can potentially support local communities and patients from remote areas in the following ways –

1) Early detection of high-risk situations–Notification of high-risk cases from regular screenings, round-the-clock health helpline availability; regular screenings, and follow-ups for registered members if they sign these up.
2) Equity of service -Equity of care and advice for pregnant women in remote areas and metro cities.
3) Care accessibility - Either digitally through mobile phones or in-person at the center
4) On-demand availability - No ASHAs required.
As a global leader in information and analytics, Elsevier helps researchers and healthcare professionals advance science and improve health outcomes for the benefit of society. A leader in the medical publications world, it offers various Digital solutions such as ScienceDirect, Scopus, SciVal, ClinicalKey, and Sherpath support strategic research management, R&D performance, clinical decision support, and health education. Elsevier is part of RELX, a global provider of information-based analytics and decision tools for professional and business customers.
Gramin Health Care (GHC) is the first healthcare system that works exclusively towards providing and strengthening primary healthcare services to the last mile of Rural India. GHC has been creating healthcare ecosystems in underserved rural areas to ensure health services at a distance they can travel, at a cost, they can afford, and with the dignity they deserve. With a vision to revolutionize the health care delivery mechanism, GHC focuses on employment generation, bridging the gap between gender spaces, and providing affordable, accessible, and quality healthcare services to people in under-served communities. Gramin Health Care has also been creating a Digital Revolution to improve access, enable end-to-end care, and fix the continuum of Rural Healthcare in India.