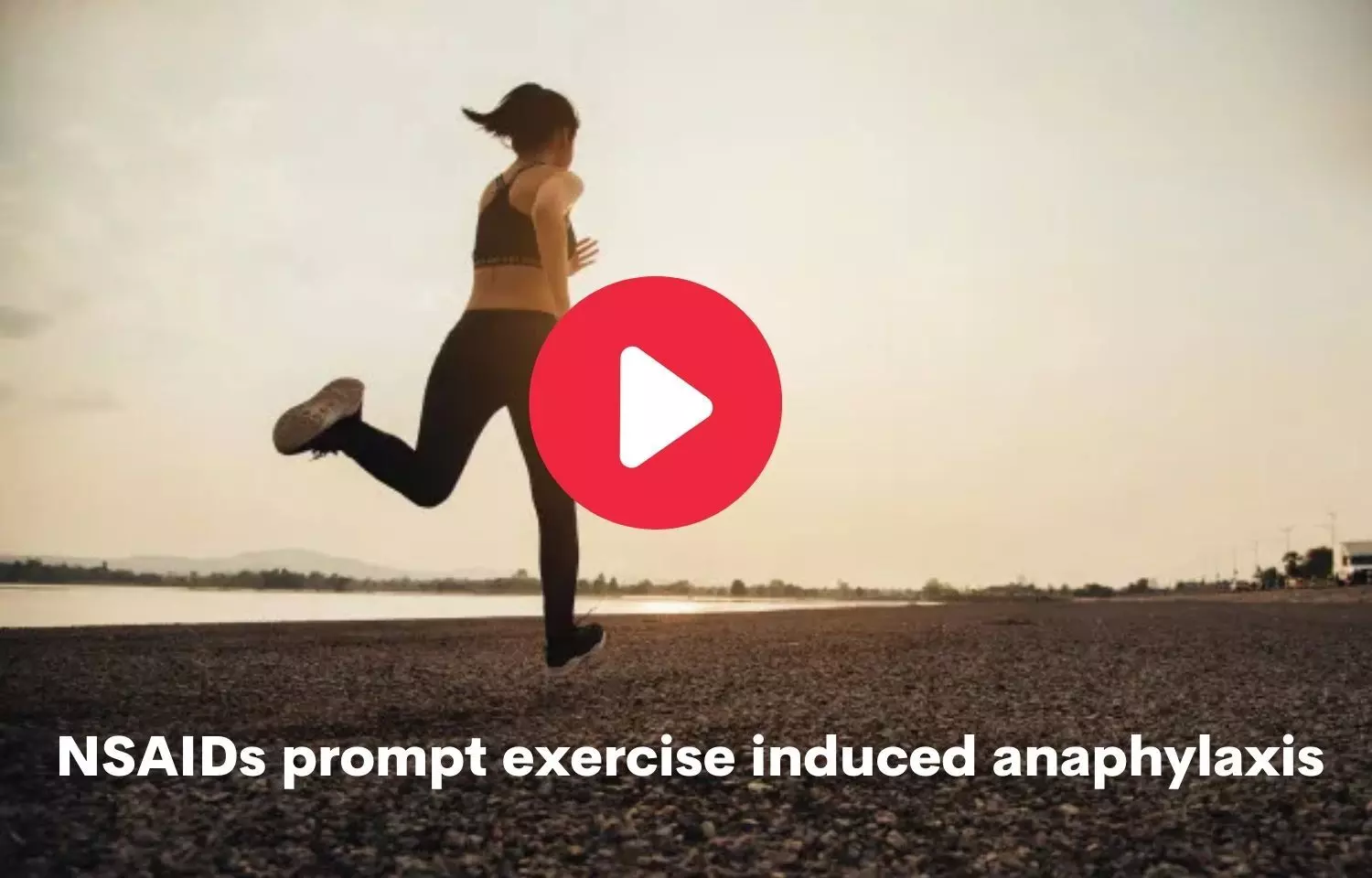 Overview
Severe allergic reactions, known as anaphylaxis, are scary, and it can sometimes be hard to determine the cause. A new medically challenging case presented at this year's American College of Allergy, Asthma and Immunology (ACAAI) Annual Scientific Meeting reports a situation in which a non-steroidal anti-inflammatory drug (NSAID) caused an anaphylactic reaction in a female runner. NSAIDs are medicines that are widely used to relieve pain, reduce inflammation, and bring down a high temperature.

"We saw a 40-year-old avid runner in our clinic who had no history of food or medication allergies," says Sebastian Sylvestre, MD, ACAAI member and lead author of the abstract. "She had previously tolerated NSAIDs, and she took naproxen before her marathon training run. By mile four she had developed itching and swelling around her eyes. By mile six she had hives, lightheadedness, difficulty breathing, and vomiting. Her husband brought her to the emergency room for treatment."
For more details, check out the full story on the link below:
Speakers

Dr. Nandita Mohan is a practicing pediatric dentist with more than 5 years of clinical work experience. Along with this, she is equally interested in keeping herself up to date about the latest developments in the field of medicine and dentistry which is the driving force for her to be in association with Medical Dialogues. She also has her name attached with many publications; both national and international. She has pursued her BDS from Rajiv Gandhi University of Health Sciences, Bangalore and later went to enter her dream specialty (MDS) in the Department of Pedodontics and Preventive Dentistry from Pt. B.D. Sharma University of Health Sciences. Through all the years of experience, her core interest in learning something new has never stopped.