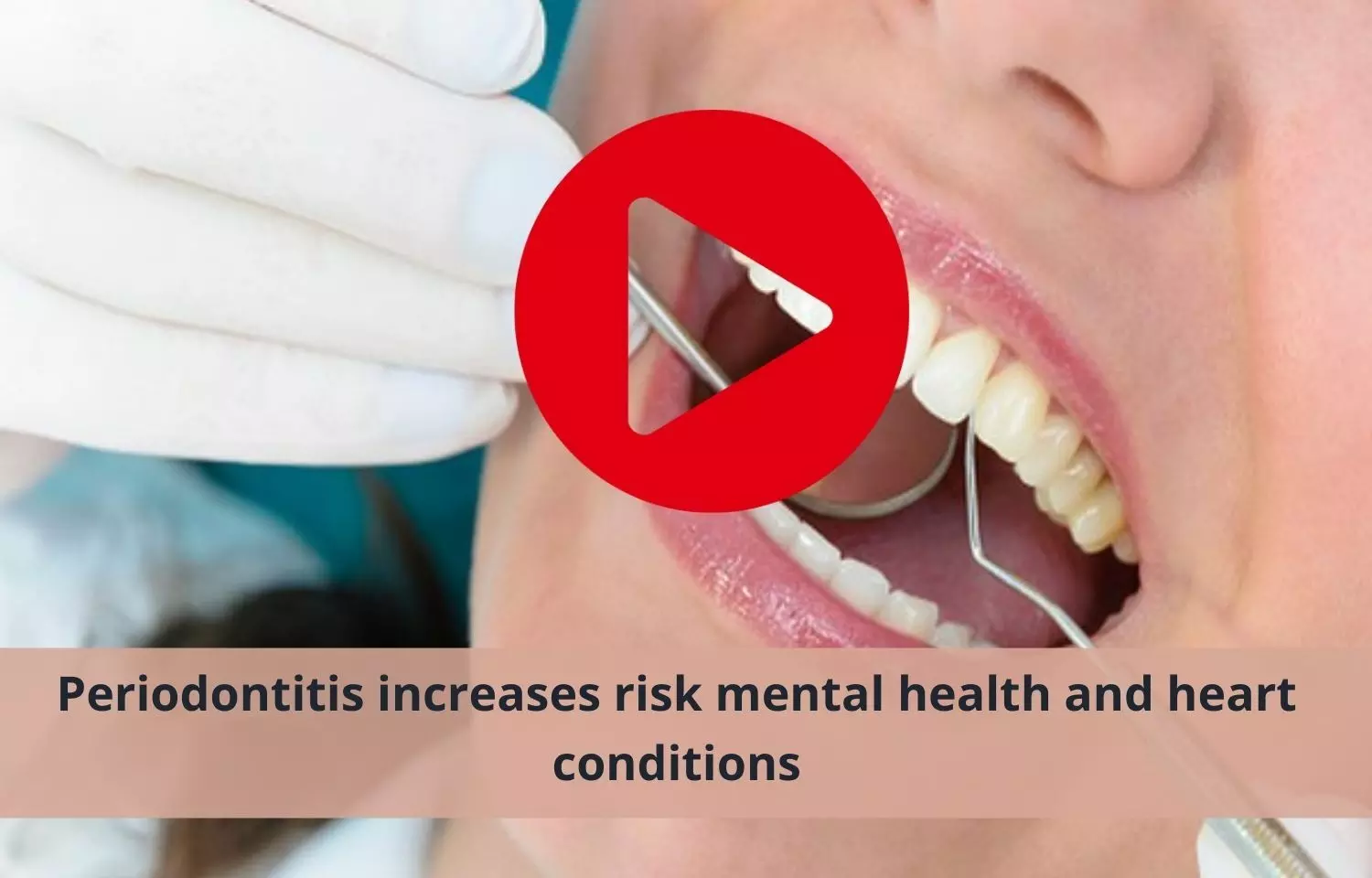 Overview
Periodontitis is common tooth infection but largely preventable. It's usually the result of poor oral hygiene. Periodontitis is known to enter bloodstream through gum tissue, possibly affecting other parts of your body. Periodontitis is linked with respiratory disease, rheumatoid arthritis, coronary artery disease and problems controlling blood sugar in diabetes.
A University of Birmingham-led study shows an increased risk of patients developing illnesses including mental ill-health and heart conditions if they have a GP-inputted medical history of periodontal (gum) disease. Experts carried out a first of its kind study of the GP records of 64,379 patients who had a GP-inputted recorded history of periodontal disease, including gingivitis and periodontitis (the condition that occurs if gum disease is left untreated and can lead to tooth loss).
Study findings published in BMJ journal reported, 60,995 had gingivitis and 3,384 had periodontitis. These patients' records were compared to those of 251,161 patients who had no record of periodontal disease. Across the cohorts, the average age was 44 years and 43% were male, while 30% were smokers. Body Mass Index (BMI), ethnicity and deprivation levels were also similar across the groups.
For more information check out the full story on the link below:
Gum disease increases risk of other illness such as mental health and heart conditions, study finds
Speakers

Dr. Nandita Mohan is a practicing pediatric dentist with more than 5 years of clinical work experience. Along with this, she is equally interested in keeping herself up to date about the latest developments in the field of medicine and dentistry which is the driving force for her to be in association with Medical Dialogues. She also has her name attached with many publications; both national and international. She has pursued her BDS from Rajiv Gandhi University of Health Sciences, Bangalore and later went to enter her dream specialty (MDS) in the Department of Pedodontics and Preventive Dentistry from Pt. B.D. Sharma University of Health Sciences. Through all the years of experience, her core interest in learning something new has never stopped.