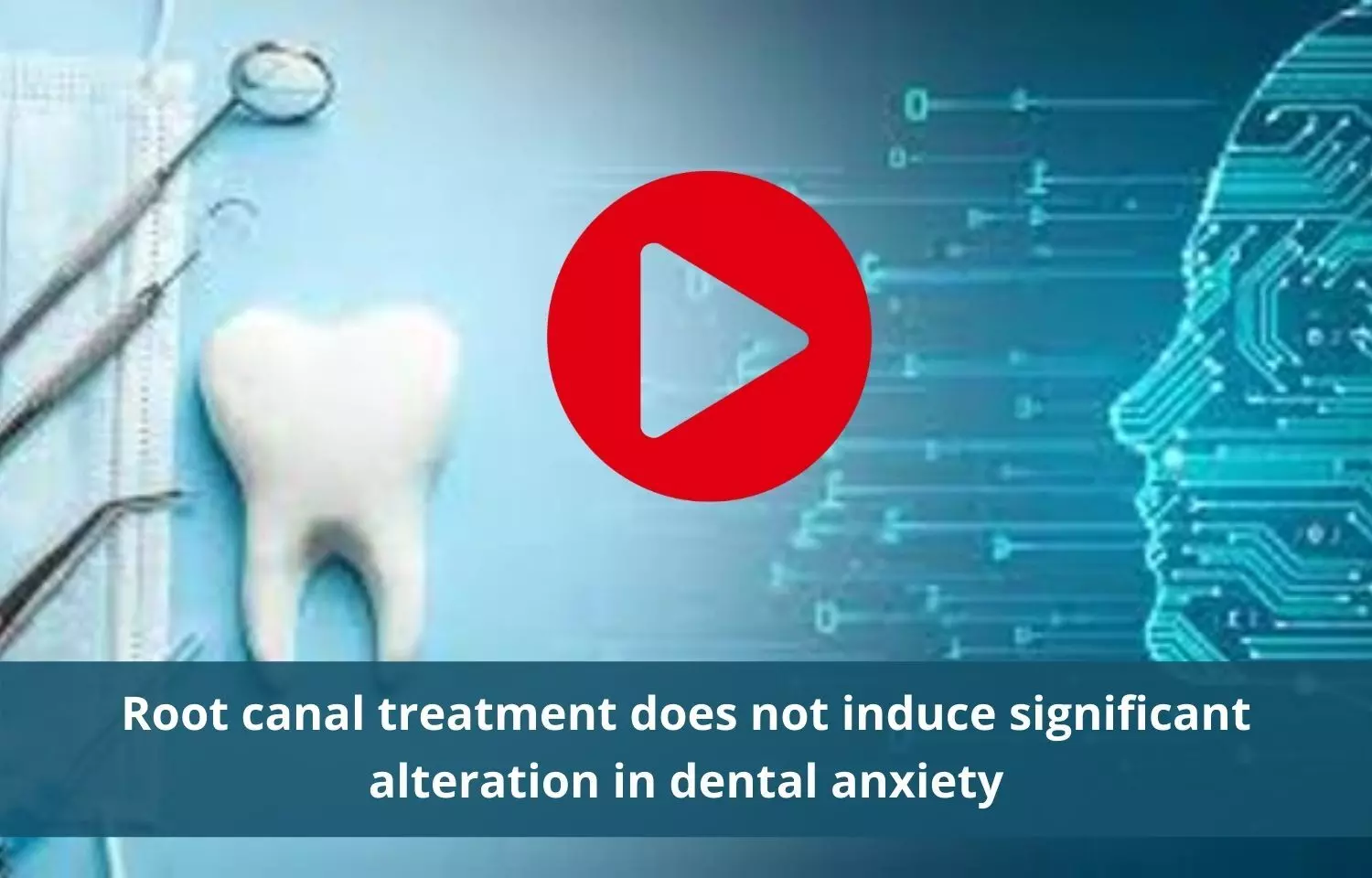 Overview
Root canal treatment (RTC) is known to significantly cause severe pain and fear of procedure continues to exist in most of the patients. Improper oral health and hygiene is one of the causes of infection leading to several gum diseases that has to be treated by RTC.
A recent study published in the Journal of Endodontics aimed to evaluate anxiety in patients and to monitor their heart rate (HR) and blood oxygenation (SpO2) before, during, and after a root canal treatment (RCT) during the state of alarm in 2 different periods of strict and partial confinement.
The patients who required a primary RCT were selected. Demographic, preoperative, and postoperative variables were registered, including perceived dental anxiety, fear, HR, and SpO2.
Researchers found that Root canal treatment (RCT) does not induce significant alteration in dental anxiety,
For more information check out the full story on the link below:
Root canal treatment does not induce significant alteration in dental anxiety: Study
Speakers

Dr. Nandita Mohan is a practicing pediatric dentist with more than 5 years of clinical work experience. Along with this, she is equally interested in keeping herself up to date about the latest developments in the field of medicine and dentistry which is the driving force for her to be in association with Medical Dialogues. She also has her name attached with many publications; both national and international. She has pursued her BDS from Rajiv Gandhi University of Health Sciences, Bangalore and later went to enter her dream specialty (MDS) in the Department of Pedodontics and Preventive Dentistry from Pt. B.D. Sharma University of Health Sciences. Through all the years of experience, her core interest in learning something new has never stopped.