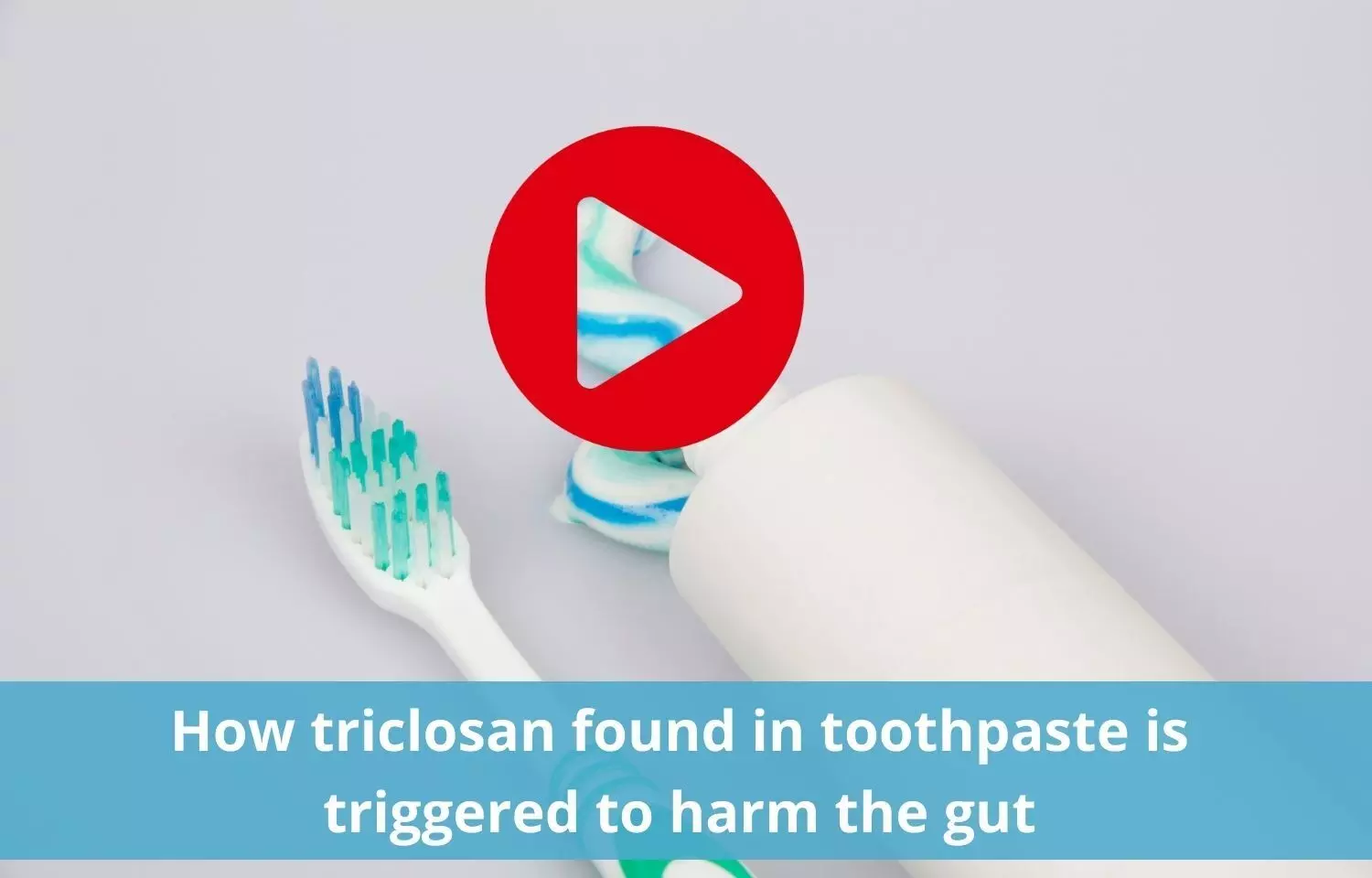 Overview
Triclosan for decades have been added to several personal care products, due to its well known antibacterial property. Lately it has been widely used in toothpastes for its ability to prevent Gingivitis, however a new study conducted in mice demonstrates precisely how triclosan, an antimicrobial found in toothpaste, toys and thousands of other products, can trigger gut inflammation.
An international team of researchers led by the University of North Carolina at Chapel Hill, the University of Massachusetts Amherst and Hong Kong Baptist University identified the bacteria, and even specific enzymes, that trigger triclosan's harmful effects. Moreover, studies in mice suggest these bacterial enzymes can be blocked from driving intestinal damage.
Previous research has shown triclosan's toxicity, but the new study provides a closer look at the changes caused in the gut's microscopic population.
For more information check out the full story on the link below:
How triclosan found in toothpaste, is triggered to harm the gut, reveals study
Speakers

Dr. Nandita Mohan is a practicing pediatric dentist with more than 5 years of clinical work experience. Along with this, she is equally interested in keeping herself up to date about the latest developments in the field of medicine and dentistry which is the driving force for her to be in association with Medical Dialogues. She also has her name attached with many publications; both national and international. She has pursued her BDS from Rajiv Gandhi University of Health Sciences, Bangalore and later went to enter her dream specialty (MDS) in the Department of Pedodontics and Preventive Dentistry from Pt. B.D. Sharma University of Health Sciences. Through all the years of experience, her core interest in learning something new has never stopped.