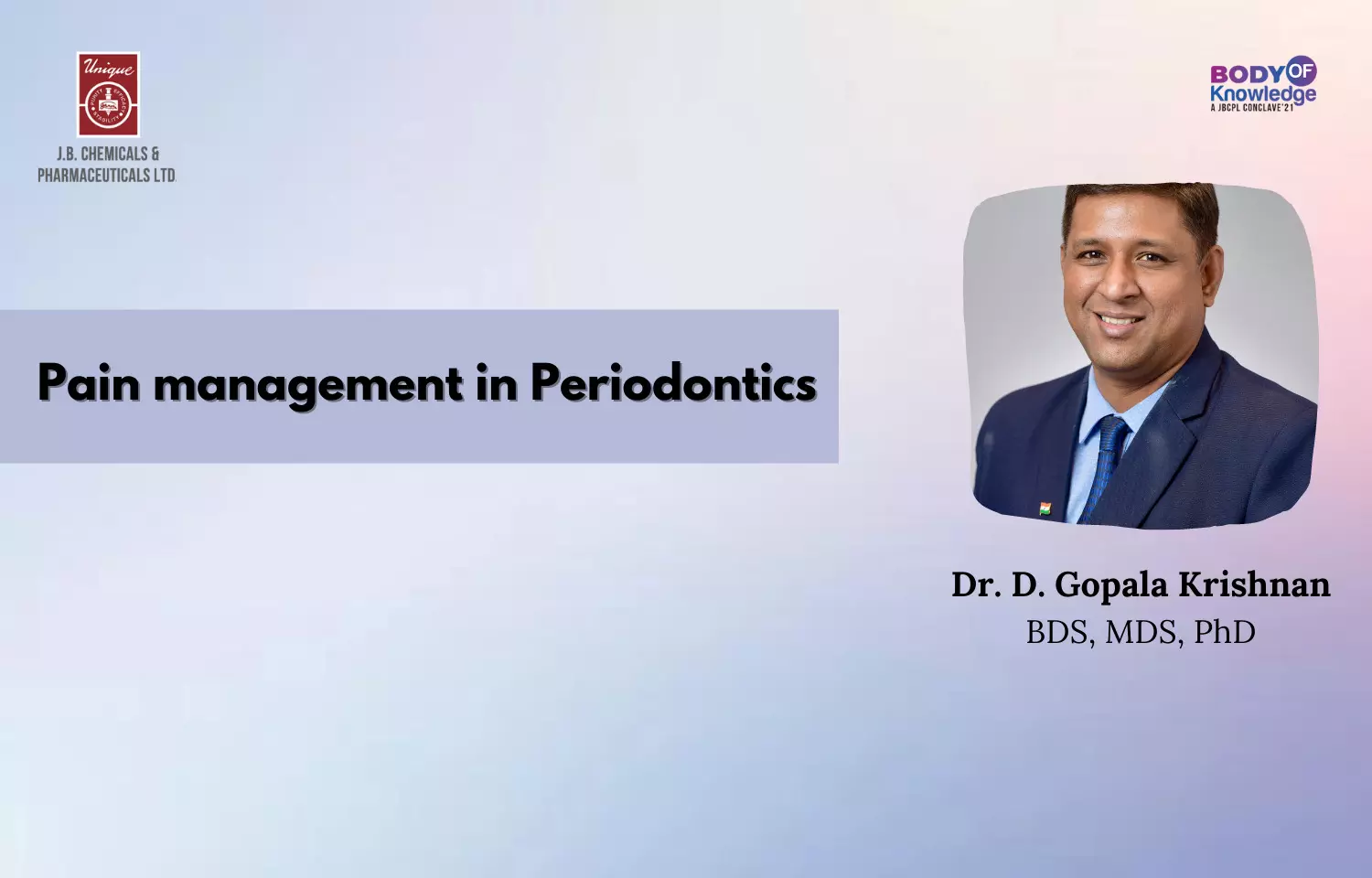 Overview
The prevalence of periodontal disease increases with age. The prevalence according to a survey in India was 57%, 67.7%, 89.6% and 79.9% in the age groups 12, 15, 35-44 and 65-74 years, respectively. With such high prevalence of periodontal disease, the management of periodontal pain becomes utmost important.

In this video, Dr. Gopalakrishnan explains the relationship between periodontics and endodontics and presents the fact that pulpal and periodontal diseases together are responsible for 50% of tooth mortality. He discusses the anatomic and non-physiologic pathways of periodontal disease and endodontic disease. He talks further about the classification of Endodontic and periodontal lesions given by Simon in 1972. He discuss in detail about the clinical features, diagnosis, prognosis and treatment or management of these lesions.
This video is a part of the JBCPL body of knowledge conclave 2021. check out the entire conclave at https://medicaldialogues.in/JBCPL-BOK
Speakers

Dr. D. Gopalakrishnan is currently the Dean, Professor & Head of Department of Periodontology in Dr. D.Y. Patil Dental College & Hospital, Pune. He is also serving as an Indian Ambassador & an International Member of American Academy of Periodontology. He is a board member at International Society of Periodontal Plastic Surgeons.