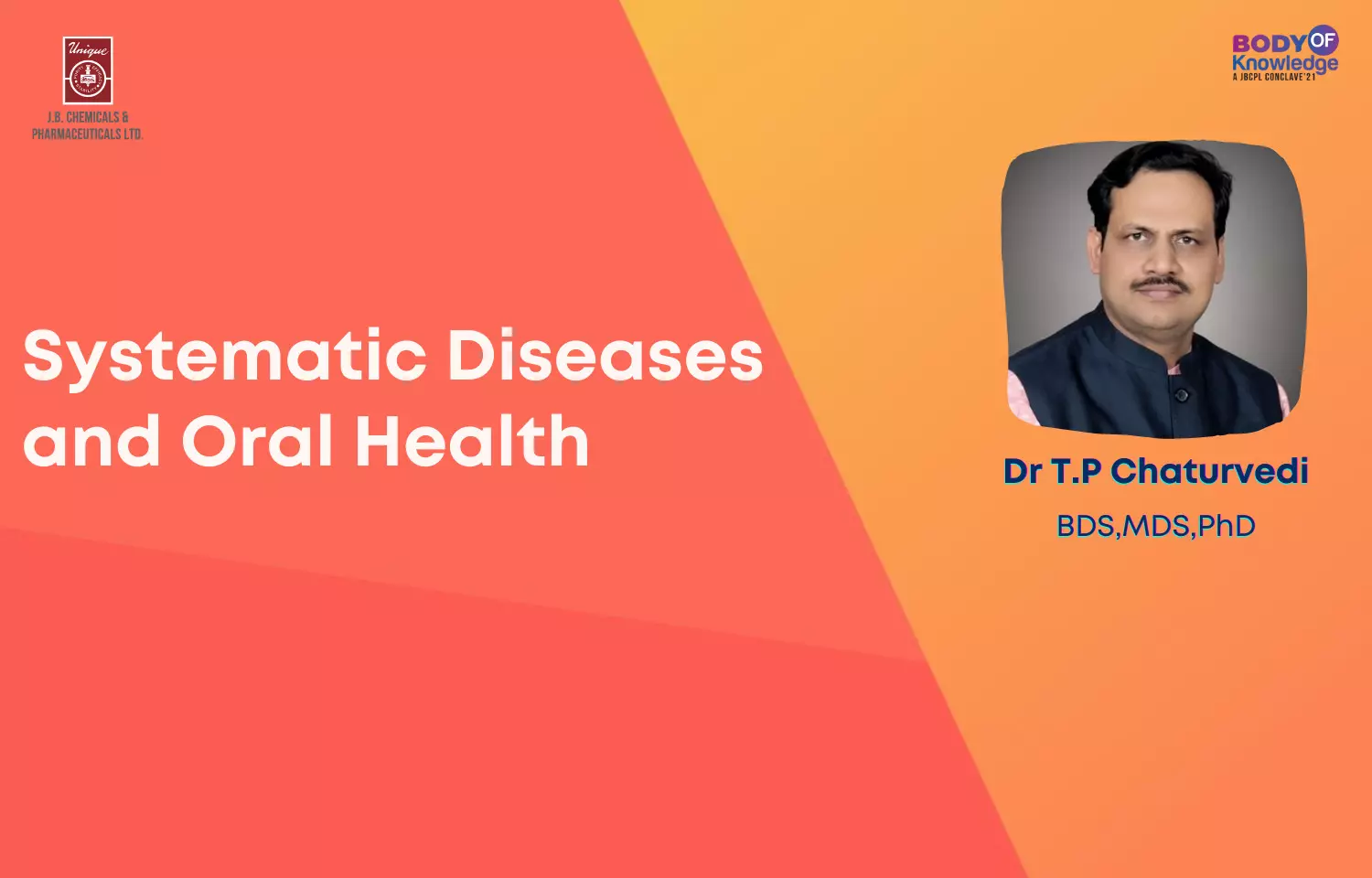 Overview
Most studies concerning the relationship between oral infection and systemic diseases are related to periodontal disease, by far the most common oral infection. The term periodontal disease is used to describe a group of conditions that cause inflammation and destruction of the attachment apparatus of the teeth (i.e., gingiva, periodontal ligament, root cementum, and alveolar bone).
In this video, Dr. T.P Chaturvedi explains how oral health acts as a mirror to reflect many systemic diseases. He discusses several epidemiological studies that have linked poor oral health with cardiovascular diseases, poor glycemic control in diabetes, low-birth pre-term babies and many other conditions like osteoporosis and rheumatoid arthritis. Dr. Chaturvedi also talks about the medical risk determination in dentistry using American Society of Anesthesiologists Physical Classification.
This video is a part of the JBCPL body of knowledge conclave 2021. check out the entire conclave at https://medicaldialogues.in/JBCPL-BOK
Speakers

Dr. T.P Chaturvedi has completed his BDS and MDS from King George Medical College (KGMC), Lucknow. After this, he joined Aligarh Dental College and later became the founding member of the BHU Dental Faculty.