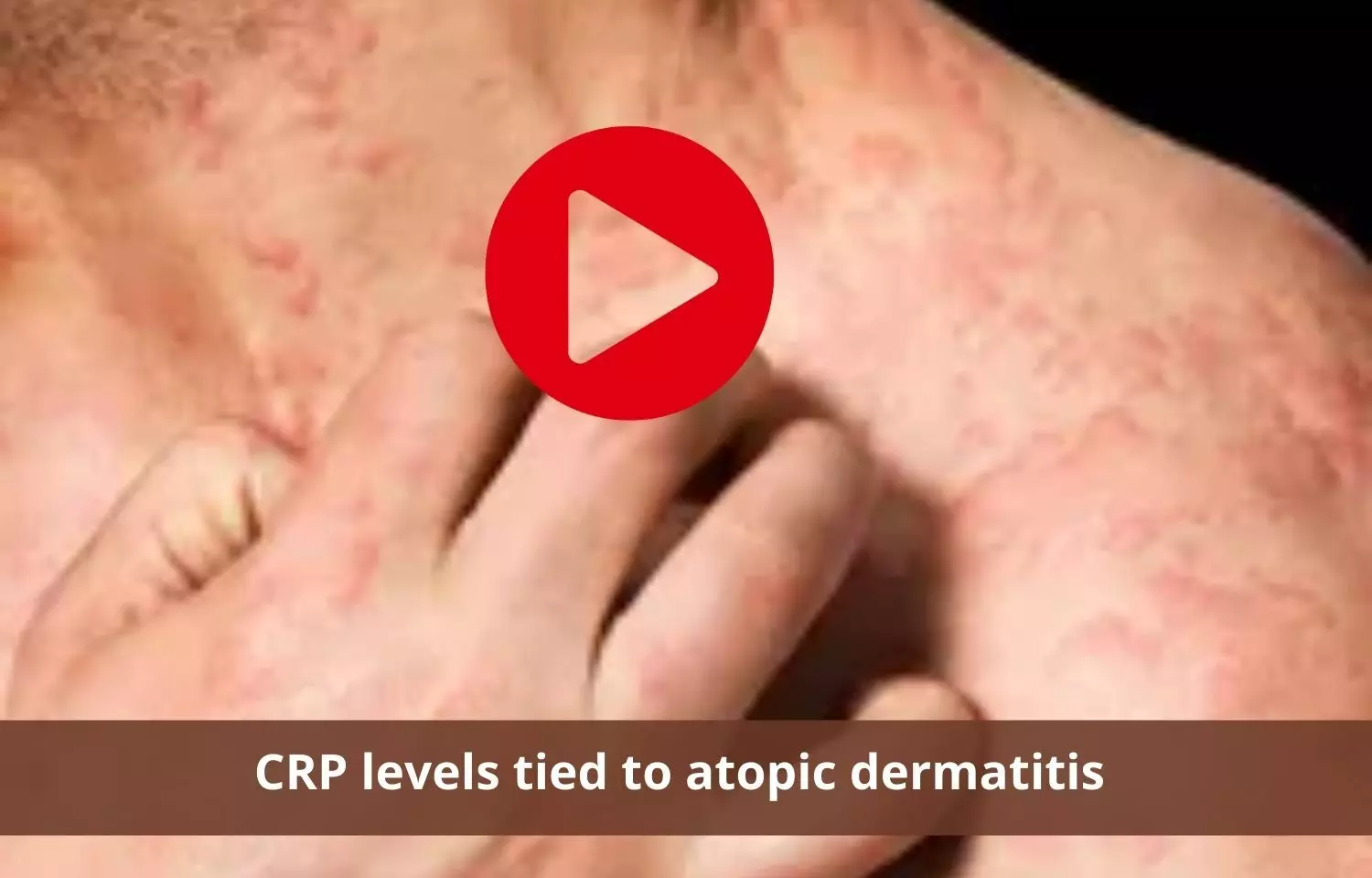 Overview
Atopic Dermatitis (AD) is known to affect 15%-20% of children worldwide. A recent study reported that adults with atopic dermatitis (AD) are at an increased risk of developing sleep disorders -- which is associated with higher levels of the inflammatory biomarker, C-reactive protein (CRP) that might substantially increase the risk of developing adverse cardiovascular outcomes and mortality.
The findings of the study were presented during a late-breaking abstract session at the Revolutionizing Atopic Dermatitis virtual symposium. It is associated with a significant reduction in quality of life and numerous systemic comorbidities. To fill this knowledge gap, Varsha Parthasarathy, Johns Hopkins Department of Dermatology, Baltimore MD, and colleagues aimed to examine the comorbidity burden of sleep disorders in AD patients and associate findings with inflammatory C-reactive protein and cardiovascular comorbidities in a large, multicenter cohort.
Adverse effects of AD is clearly not known, so far its effect on sleep isn't elucidated completely. However, there is no clarity on the association between AD, sleep disturbance, and systemic inflammation.
"This elevation in CRP may contribute to the systemic inflammatory impact of AD and substantially increase the risk of cardiovascular outcomes. Physicians are recommended to screen for these sleep-related comorbidities in all AD patients." they concluded.
For more information check out the full story on the link below:
CRP elevated in patients with atopic dermatitis and sleep disorders: Study
Speakers

Dr. Nandita Mohan is a practicing pediatric dentist with more than 5 years of clinical work experience. Along with this, she is equally interested in keeping herself up to date about the latest developments in the field of medicine and dentistry which is the driving force for her to be in association with Medical Dialogues. She also has her name attached with many publications; both national and international. She has pursued her BDS from Rajiv Gandhi University of Health Sciences, Bangalore and later went to enter her dream specialty (MDS) in the Department of Pedodontics and Preventive Dentistry from Pt. B.D. Sharma University of Health Sciences. Through all the years of experience, her core interest in learning something new has never stopped.