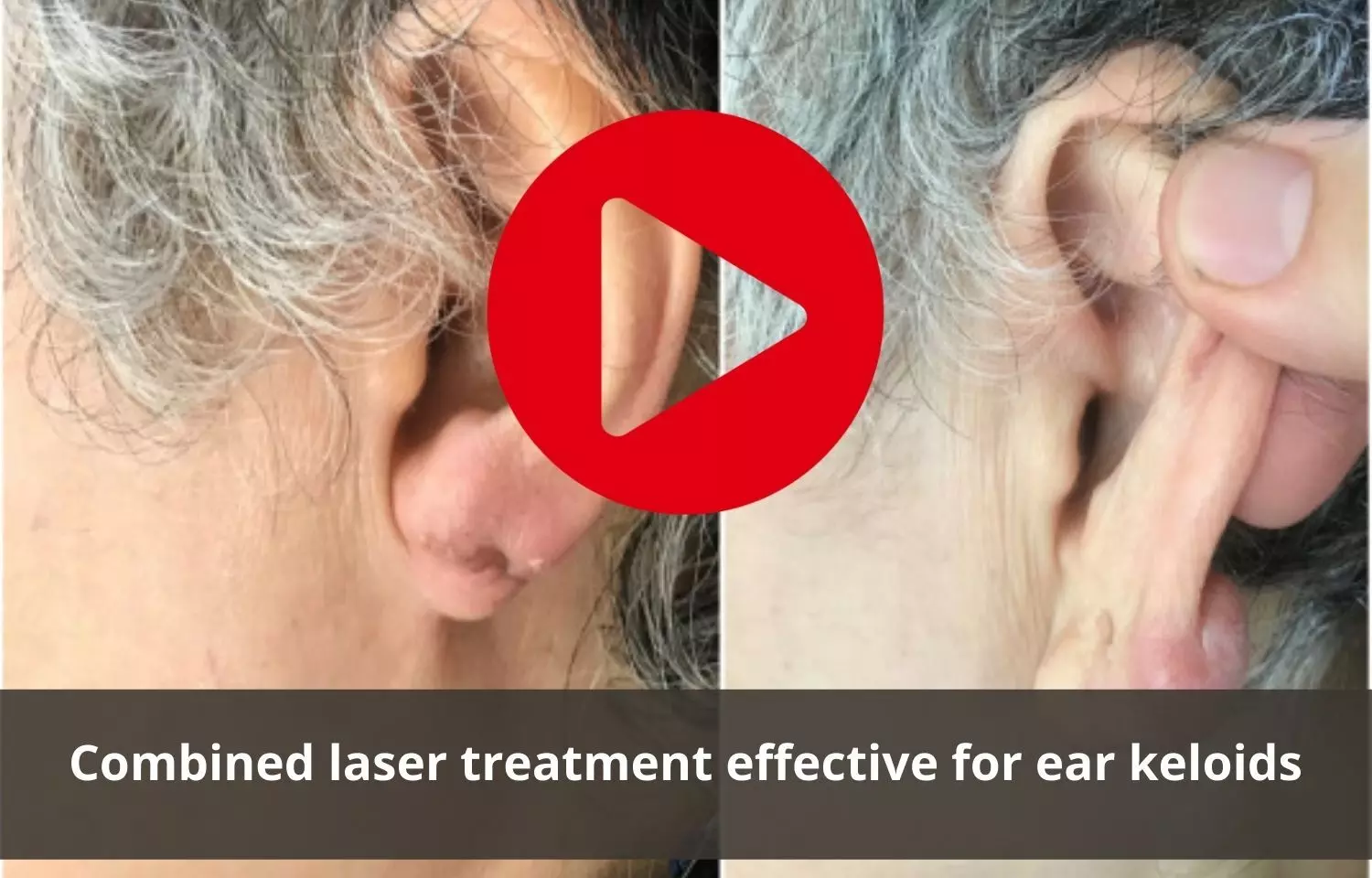 Overview
Keloids are irregularly shaped and tend to enlarge progressively. Cosmetically these scars affect quality of life unlike scars, keloids do not regress over time. Treatment of keloids is a challenging in dermatological aspects.
Treatment of ear keloids with a combination of lasers showed a synergistic effect and was found to be effective, according to results from a recent study. The study was published in the Journal of Cosmetic Dermatology on 10 November 2021.
Domenico Piccolo, Skin Center Avezzano, Private Practice, Avezzano, L'Aquila, Italy, and colleagues sought to evaluate the effectiveness of a combined protocol of CO2 laser + dye laser versus CO2 laser + dye laser + Enerjet in patients with ear keloids.
A combination laser treatment yielded an excellent outcome in 88% of treated lesions. There was a slightly higher prevalence of excellent outcome of the group which was treated with a further procedure with Enerjet reveals study.
For more information check out the full story on the link below:
Speakers

Dr. Nandita Mohan is a practicing pediatric dentist with more than 5 years of clinical work experience. Along with this, she is equally interested in keeping herself up to date about the latest developments in the field of medicine and dentistry which is the driving force for her to be in association with Medical Dialogues. She also has her name attached with many publications; both national and international. She has pursued her BDS from Rajiv Gandhi University of Health Sciences, Bangalore and later went to enter her dream specialty (MDS) in the Department of Pedodontics and Preventive Dentistry from Pt. B.D. Sharma University of Health Sciences. Through all the years of experience, her core interest in learning something new has never stopped.