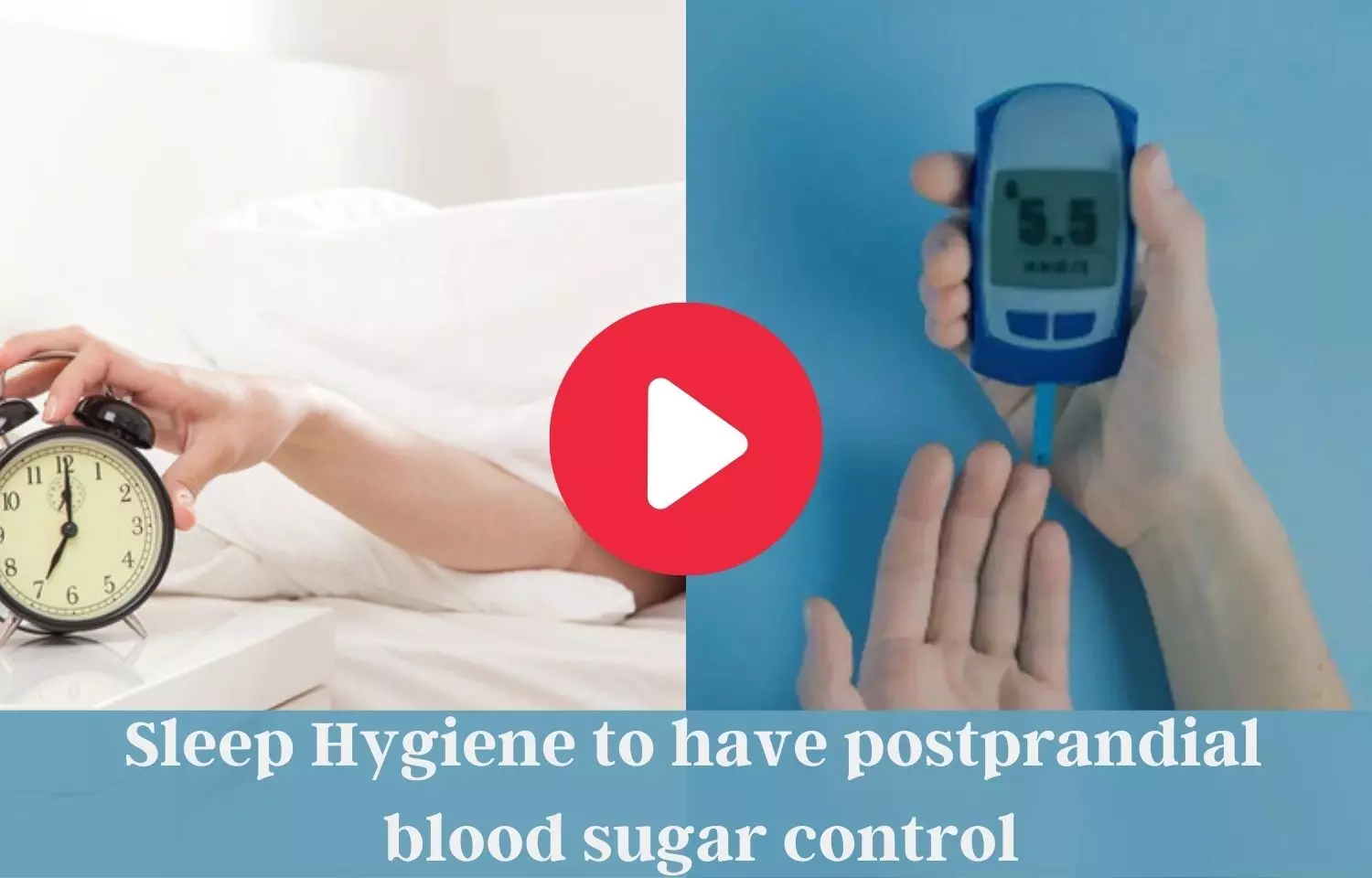 Overview
Diabetic patients report higher rates of insomnia, poor sleep quality, excessive daytime sleepiness, and higher use of sleeping medications. A recent study suggests that sleep duration, quality and bed timing are important modifiable lifestyle features for improving postprandial glucose metabolism in healthy adults. The study findings were published in the journal Diabetologia on November 30, 2021.

Sleep quality also has a direct causal effect on many conditions such as cardiovascular disease, obesity, and type 2 diabetes. Several studies suggest a strong link between sleep quality/duration and glucose homeostasis. However, data on sleep and postprandial glucose metabolism typically emanate from small studies conducted in tightly controlled settings and in specific population subgroups. Therefore, Dr Tsereteli and colleagues conducted a study to investigate whether an individual's sleep quality, duration and timing impact glycaemic response to a breakfast meal the following morning.
For more details, check out the full story on the link below:
Maintenance Of Proper Sleep Hygiene Tied To Good Postprandial Blood Sugar Control
Speakers

Dr. Nandita Mohan is a practicing pediatric dentist with more than 5 years of clinical work experience. Along with this, she is equally interested in keeping herself up to date about the latest developments in the field of medicine and dentistry which is the driving force for her to be in association with Medical Dialogues. She also has her name attached with many publications; both national and international. She has pursued her BDS from Rajiv Gandhi University of Health Sciences, Bangalore and later went to enter her dream specialty (MDS) in the Department of Pedodontics and Preventive Dentistry from Pt. B.D. Sharma University of Health Sciences. Through all the years of experience, her core interest in learning something new has never stopped.