Overview
Dairy products in moderate amounts may protect against type 2 diabetes-but red and processed meat raise risk.
Dairy products, especially low-fat ones and yogurt, are associated with a lower risk of developing type 2 diabetes according to new research presented at the annual meeting of the European Association for the Study of Diabetes in Stockholm, Sweden Red and processed meat were linked to a higher risk of T2D but moderate amounts of fish and eggs could be eaten in their place, according to researchers.
Existing dietary guidelines1 for the prevention of T2D recommend eating specific plant-based foods such as whole grains, vegetables, fruits, legumes, olive oil and typically advise limiting consumption of most animal products. However, not all sources of animal protein are nutritionally equal. Knowing how different animal products are associated with T2D would allow the guidelines to be updated, making it easier for people to choose the best foods to cut their risk of diabetes.
To do this, Dr Annalisa Giosuè and colleagues carried out a review of existing meta-analyses into links between different animal-based foods and diabetes.
The PubMed, Web of Science, Scopus and Embase databases were searched for dose-response meta-analyses of studies into the relationship between different foods and T2D. The 13 meta-analyses that were suitable contained 175 estimates of how much 12 different animal products may increase or reduce the risk of developing T2D. There was a substantial increase in T2D risk with the consumption of 100 g/day of total meat (20% increase in risk) and 100g/day of red meat (22% increase) and with 50g/day of processed meats (30% increase). The quality of evidence was moderate.
50g/day of white meat was associated with a smaller increase in T2D risk (4%). Dairy foods, in contrast, appeared to protect against T2D or had a neutral relationship with the development of the condition.
Milk (200g/day) was associated with a 10% reduction in risk, total dairy (200g/day) with a 5% reduction in risk and low-fat dairy (200g/day) with a 3% reduction. Yogurt (100g/day) was associated with a 6% reduction in risk. Cheese (30g/day) and full-fat dairy (200g/day) were found to have no effect on the risk of T2D. The quality of evidence was moderate to low.
Reference:
Dr Annalisa Giosuè et al,
Drinking plenty of tea may reduce the risk of developing type 2 diabetes,
Drinking at least four cups of tea a day is associated with a 17% lower risk of T2D over an average period of 10 years, according to the findings, presented at this year's European Association for the Study of Diabetes (EASD) Annual Meeting in Stockholm, Sweden.
For the study the researchers first, they studied 5,199 adults with no history of T2D from the China Health and Nutrition Survey (CHNS), who were recruited in 1997 and followed until 2009.
The CHNS is a multicentre prospective study looking at the economics, sociological issues and health of residents from nine provinces.
At the outset, participants filled in a food and drink frequency questionnaire and provided information on lifestyle factors such as regular exercise, smoking and alcohol consumption.
Overall, 2,379 (46%) participants reported drinking tea, and by the end of the study, 522 (10%) participants had developed T2D.After adjusting for factors that are known to be linked with increased risk of T2D, like age, sex, and physical inactivity, researchers found that tea drinkers had a similar risk of developing T2D compared to non-drinkers.
In the next step of the study, the researchers did a systematic review of all cohort studies investigating tea drinking and the risk of T2D in adults (aged 18 or older) up to September 2021.
Overall, 19 cohort studies involving 1,076,311 participants from eight countries [1] were included in the dose-response meta-analysis.
Overall, the meta-analysis found a linear association between tea drinking and T2D risk, with each cup of tea consumed per day reducing the risk of developing T2D by around 1%.
When compared with adults who didn't drink tea, those who drank 1-3 cups daily lowered their risk of T2D by 4%, while those who consumed at least 4 cups every day reduced their risk by 17%.
The associations were observed regardless of the type of tea participants drank, whether they were male or female, or where they lived, suggesting that it may be the amount of tea consumed, rather than any other factor, that plays a major role.
Reference:
Xiaying Li et al,
Excess weight, not high blood sugar, associated with increased risk of COVID-19 infection and long COVID
High body mass index (BMI), rather than high blood sugar levels, are associated with excess risks of COVID-19 infection and long COVID, according to a meta-analysis presented at this year's European Association for the Study of Diabetes (EASD) Annual Meeting in Stockholm, Sweden.
To find out, researchers looked for associations between a range of clinical characteristics measured before the pandemic—HbA1c, self-reported or medication-based diabetes, body mass index (BMI) and waist-to-hip ratio and self-reported COVID-19 infection and long COVID in nine ongoing UK cohort studies.
All eligible participants had data on previous measurements and completed at least one questionnaire during the COVID-19 pandemic covering questions on COVID-19 and, where possible, questions on the length of ongoing COVID-19-related symptoms.
Participants reported having COVID-19 based on a positive test or strong suspicion. Long COVID was defined as symptoms that went on or affected functioning for longer than four weeks post-infection and was compared to those reporting symptoms for less than four weeks.
Between May 2020 and September 2021, 5,806 participants reported ever having COVID-19, and 584 reported having long COVID.
Analysis of data from 31,252 participants in nine studies found higher BMI was associated with greater odds of COVID-19 infection—with the risk 7% higher for each 5kg/m2 increase in BMI.
People with overweight (BMI 25-29.9kg/m2) and obesity (30 kg/m2 or greater) had 10% and 16% greater odds of COVID-19 infection, respectively, than healthy weight individuals.
Similar results were observed for long COVID with the risk 20% higher for each 5kg/m2 increase in BMI. People with overweight and obesity had 20% and 36% greater odds of long COVID, respectively. However, for both COVID infection and long COVID associations with categories of BMI were not all statistically significant.
Analysis investigating the association with WHR were inconclusive.
Reference:
Dr Anika Knuppel et al,
Study shows game-changing obesity drug more than halves risk of type 2 diabetes
The risk of type 2 diabetes (T2D) is more than halved by weekly injections of new obesity drug semaglutide, according to new research presented at the annual meeting of the European Association for the Study of Diabetes (EASD) in Stockholm, Sweden.
Semaglutide was recently approved in the US as an obesity treatment and has been provisionally approved to treat obesity in England. Obesity is known to increase the risk of T2D at least six-fold and Dr W. Timothy Garvey and colleagues were interested in whether semaglutide could reduce this risk.
To learn more, they carried out a new analysis of the data from two trials of semaglutide.
In STEP1, participants (1,961) with overweight or obesity received an injection of 2.4mg of semaglutide or a placebo weekly, for 68 weeks. STEP4 involved 803 participants with overweight or obesity. All received weekly injections of 2.4mg semaglutide for 20 weeks. They then either remained on semaglutide or were switched to placebo for the next 48 weeks.
Participants in both trials received advice on diet and exercise. The researchers used Cardiometabolic Disease Staging (CMDS) to predict the participants' risk of developing T2D in the next 10 years.
In the STEP1 participants receiving semaglutide, 10-year risk scores for T2D decreased by 61% This compares to a 13% reduction in risk score for those given the placebo. Risk scores mirrored weight loss, which was 17%, on average, with semaglutide vs 3% with placebo.At the start of the trial, risk scores were higher in the participants with pre-diabetes than in those with normal blood sugar levels. However, semaglutide reduced the risk by a similar amount in both groups.
In the STEP 4 participants, the largest decreases in risk scores were seen in the first 20 weeks.
In those who continued receiving semaglutide, the risk score decreased further to 7.7% but, in those who were switched to placebo, it rose to 15.4%. This indicates that sustained treatment with semaglutide is needed to maintain the reduction in T2D risk
Reference:
Dr W. Timothy Garvey et al,
Speakers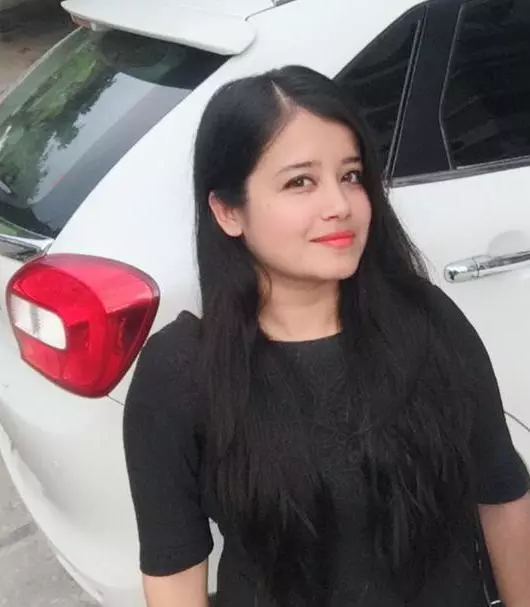 Isra Zaman
B.Sc Life Sciences, M.Sc Biotechnology, B.Ed
Isra Zaman is a Life Science graduate from Daulat Ram College, Delhi University, and a postgraduate in Biotechnology from Amity University. She has a flair for writing, and her roles at Medicaldialogues include that of a Sr. content writer and a medical correspondent. Her news pieces cover recent discoveries and updates from the health and medicine sector. She can be reached at editorial@medicaldialogues.in.