Overview
Type 2 diabetes worst affects life expectancy of women, younger people and smokers: Research
New research presented at the annual meeting of the European Association for the Study of Diabetes indicates that type 2 diabetes (T2D) takes a greater toll on the mortality and life expectancy of women, younger people and smokers.
A woman with T2D has 60% increased chance of an early death and will live five years less than the average woman in the general population. Men with T2D, meanwhile, have a 44% increased risk of dying prematurely and live 4.5 years less.
The risk of an early death was 84% higher in people with diabetes than in the general population.
The increased risk of early death was greater for women with T2D than for men with T2D (96% vs. 74% greater risk of early death).
With adjustment for deprivation, a woman with T2D was 60% more likely to die early than someone in the general population, while a man with T2D was 44% more likely to die prematurely.
The results also suggest that T2D has a greater effect on the life expectancy of people diagnosed at a younger age. Those diagnosed below 65 years old had a 93% higher risk of an early death and lived more than eight years less than people of the same age in the general population. Those diagnosed at 65 and older lost less than 2 years.
The modelling found that people with T2D who smoked were 2.5 times more likely to die prematurely than people in the general population.
Smokers with T2D lived ten years less than people in the general population; non-smokers and ex-smokers with T2D lost three years of life expectancy.
The modelling found that a female smoker who was diagnosed before the age of 65 was 3.75 times more likely to die prematurely and lived 15 years less than a woman in the general population of the same age.
Reference: Mike Stedman et al, EASD
Sex differences in care and outcomes of children and teens with type 1 diabetes studied
Girls with type 1 diabetes tend to have worse blood sugar control, are more likely to be hospitalized with serious complications, require higher insulin doses, and report poorer overall quality of life, especially during adolescence according to new research presented at the EASD.
Analysis of data from 89,700 children showed that in 7 out of 10 studies body mass index (BMI) was higher in girls. Similar results were observed for adolescent girls with levels of overweight or obesity and dyslipidaemia higher in girls than boys.
Average blood sugar levels were up to 6.4 mmol/mol higher in girls during treatment . Similarly, this difference was present at diagnosis and in studies that reported increase in average blood sugar over time.
In addition, girls used insulin pump therapy more often and needed higher insulin doses.
Diabetes-associated comorbidities like thyroid disease and celiac disease were also more common in young females.
Eight studies looking at the serious complication of diabetic ketoacidosis (DKA) found similar results with DKA at diagnosis. DKA during treatment, as well as more severe DKA requiring hospitalization, were more common in girls.
On the other hand, some studies showed that hypoglycemia and partial diabetes remission occurred more often in boys. Analysis of data from 15 studies involving 8,722 children and teens found that all studies reported a lower overall quality of life in adolescent girls. Results also indicated that girls are particularly vulnerable to diabetes-related distress and fear of hypos.
Reference: Silvia de Vries et al, EASD
Latest type 2 diabetes drug tirzepatide achieves blood sugar and weight goals faster
The phase 3 SURPASS trials published in 2021 established that tirzepatide lowers blood sugar and supports weight loss better than other drugs for type 2 diabetes (T2D). Now new research evaluating the time taken to reach blood glucose targets indicates that tirzepatide also achieves blood sugar control and weight-loss goals faster than existing diabetes drugs.
The latest analyses of the SURPASS-2 and SURPASS-3 trials, presented at this year's (EASD) Annual Meeting found that adults treated with various doses of injectable tirzepatide (5, 10, and 15 mg) reached blood glucose targets about four weeks sooner than those taking injectable semaglutide (1 mg), and between four and 12 weeks sooner than those taking a once-daily insulin, along with diet and exercise and oral glucose-lowering medications.
Tirzepatide is a single molecule that belongs to a new class of diabetes drugs that mimics two hormones, glucagon-like peptide-1 (GLP-1) and glucose-dependent insulinotropic polypeptide (GIP), involved in blood sugar control and appetite suppression. It was approved for the treatment of T2D by the US Food and Drug Administration in May 2022.
The SURPASS-2 and SURPASS-3 trials compared different doses of tirzepatide (5, 10, and 15 mg) with a once-weekly injectable semaglutide 1 mg (which is a single hormone, GLP-1 mimic agent) as an add-on therapy to metformin, or a long-acting insulin (iDeg), as an add-on therapy to metformin with or without a sodium-glucose cotransporter-2 inhibitor, respectively.
On average, participants treated with all doses of tirzepatide lowered their HbA1c more than those treated with semaglutide and iDeg, and a greater proportion achieved a HbA1c of less than 7% less than or equal to 6.5% and less than 5.7% at 40-weeks and 52-weeks respectively.
In this latest analysis comparing the time to reach HbA1c targets from the start of the study, researchers found that participants taking tirzepatide reached HbA1c targets of less than 7% and 6.5% or less considerably faster than both semaglutide and iDeg.
The average (median) time to achieve a HbA1c level of less than 7% was around 8 weeks for all tirzepatide doses compared to 12 weeks for both semaglutide and iDeg; and to reach 6.5% or less was 12 weeks versus about 16 weeks and 24 weeks, respectively.
Further analyses of SURPASS-2, found that participants treated with tirzepatide also reached weight-loss goals significantly faster than semaglutide. The average time to reach 5% or more weight loss was around 12 weeks on the two higher doses of tirzepatide (10 and 15 mg) compared to 24 weeks for semaglutide.
Reference: Dr Adie Viljoen et al, EASD
Lockdown induced high levels of stress and anxiety among pancreas and islet transplant patients: Study
Fear of becoming severely ill with COVID-19 caused high rates of stress and anxiety during lockdown in people who had pancreas or islet transplants to treat type 1 diabetes, new research being presented at the annual meeting of the European Association for the Study of Diabetes (EASD) in Stockholm, Sweden (19-23 Sept), reveals.
Almost half of the transplant patients didn't leave their house at all during the period studied. The study also found that control of blood sugar levels worsened over the lockdown period.
Pancreas and islet transplants can treat type 1 diabetes (T1D) by transplanting beta cells, insulin-producing cells from the pancreas, allowing the recipients to make their own insulin again.
However, multiple factors, including T1D itself and the immunosuppressant drugs they need to take to prevent rejection of their transplant, put them at high risk of severe COVID-19.
The transplant recipients were around three times as likely as those without transplants to say they'd stopped going out for groceries during a lockdown and, although staying at home was never mandatory in the Netherlands, 45.8% of transplant recipients reported not having left their house at all, which is again almost three times higher than in patients with T1D alone.
The research also revealed that a pancreas or islet transplant was the most important predictor of not leaving the house during lockdown.
26.8% of the transplant recipients reported increased insulin use, 40% less physical activity, 41.7% weight gain, 29.2% increased anxiety and 33.3% increased stress since the start of lockdown.
Levels of fear of contracting COVID-19 were 70% higher in the transplant recipients than in those without transplants.
The study also compared HbA1c (average blood sugar levels over several months) and continuous glucose monitoring (blood sugar sensor) results during lockdown to measurements taken before lockdown.
This revealed that glycemic control improved during lockdown in those without a transplant but worsened in the transplant patients.
Reference: Evelyn Cox et al
Speakers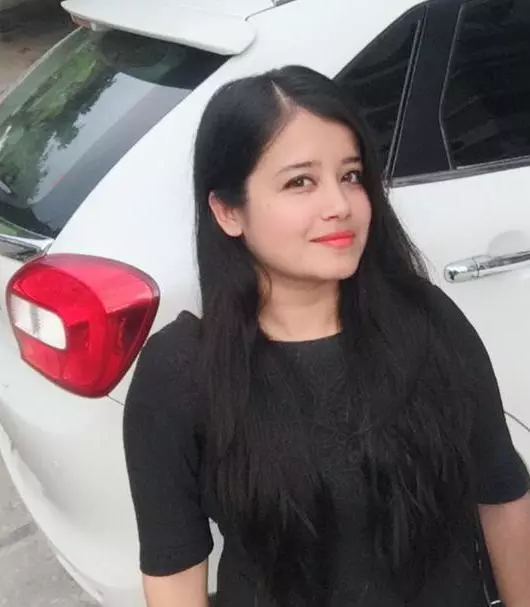 Isra Zaman
B.Sc Life Sciences, M.Sc Biotechnology, B.Ed
Isra Zaman is a Life Science graduate from Daulat Ram College, Delhi University, and a postgraduate in Biotechnology from Amity University. She has a flair for writing, and her roles at Medicaldialogues include that of a Sr. content writer and a medical correspondent. Her news pieces cover recent discoveries and updates from the health and medicine sector. She can be reached at editorial@medicaldialogues.in.