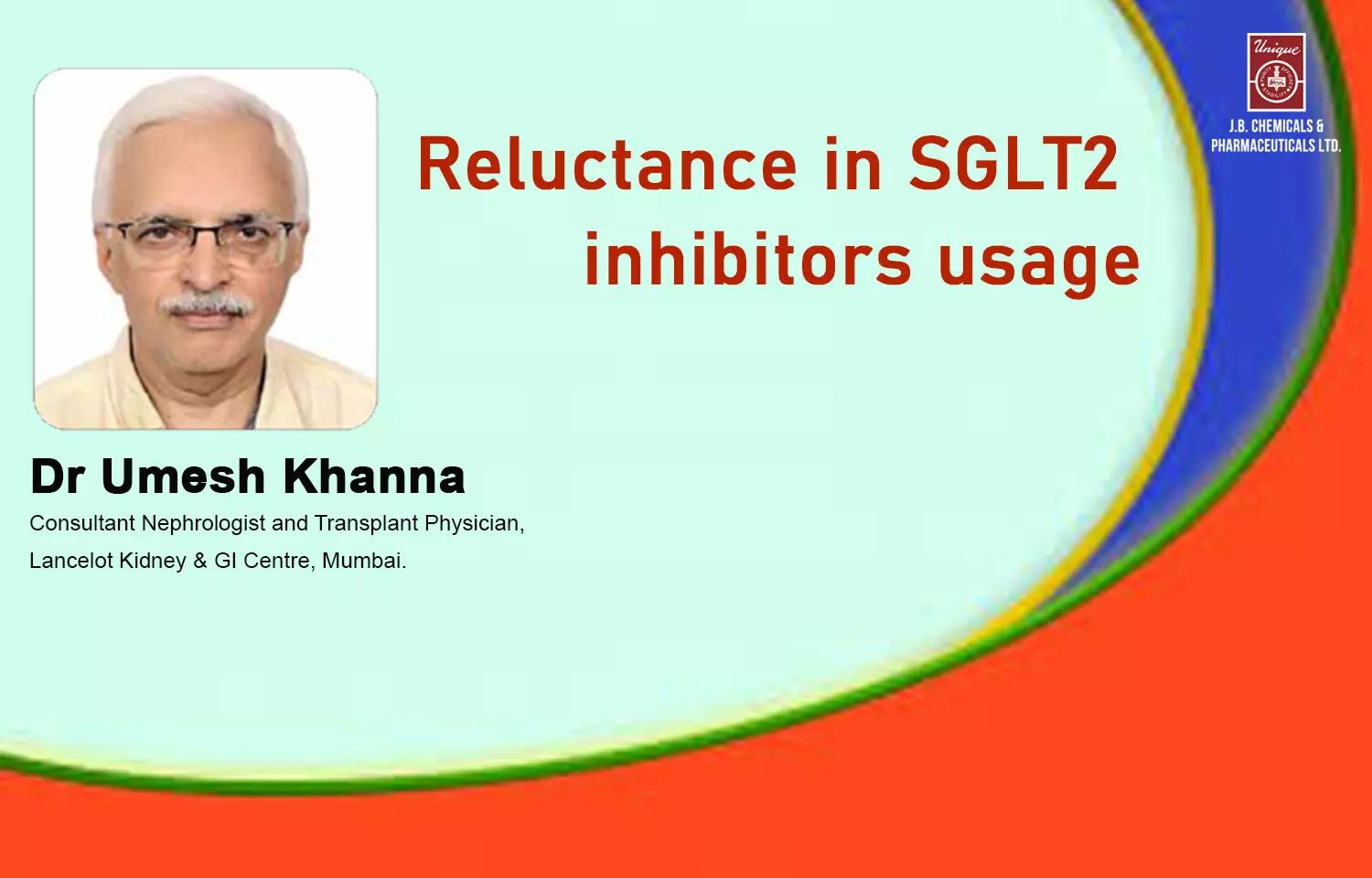 Overview
SGLT2 inhibitors are the newest class of oral anti-hyperglycemic agents that have been approved for the treatment of diabetes mellitus. Over the past year there have been significant developments in both the safety and efficacy of this class of medications.

In this video, Dr. Umesh Khanna presents a case to discuss the right way of choosing an anti-diabetic drug. He explains why despite having an edge over other drugs in treatment of diabetes including cardioprotective and renoprotective effects, there exists reluctance in using SGLT2 inhibitors as drug of choice.
Dr. Khanna emphasized on CVD and CKD protection to go hand in hand with diabetes control and talked about the importance of drug like SGLT2 inhibitors in this regard.
The talk was a part JBCPL Body of Knowledge Conclave 2021. Check out the entire BOK at https://medicaldialogues.in/JBCPL-BOK
Speakers

Dr. Umesh B Khanna is a Consultant Nephrologist & Transplant Physician based in Mumbai, practicing at Lancelot Kidney & GI Centre in Borivali West. He holds a MD and DNB from Seth G S Medical College and KEM Hospital in Mumbai. Dr. Khanna has been in private practice for over 25 years, since May 1987. He is also serving as a Director at Kidney Associates.