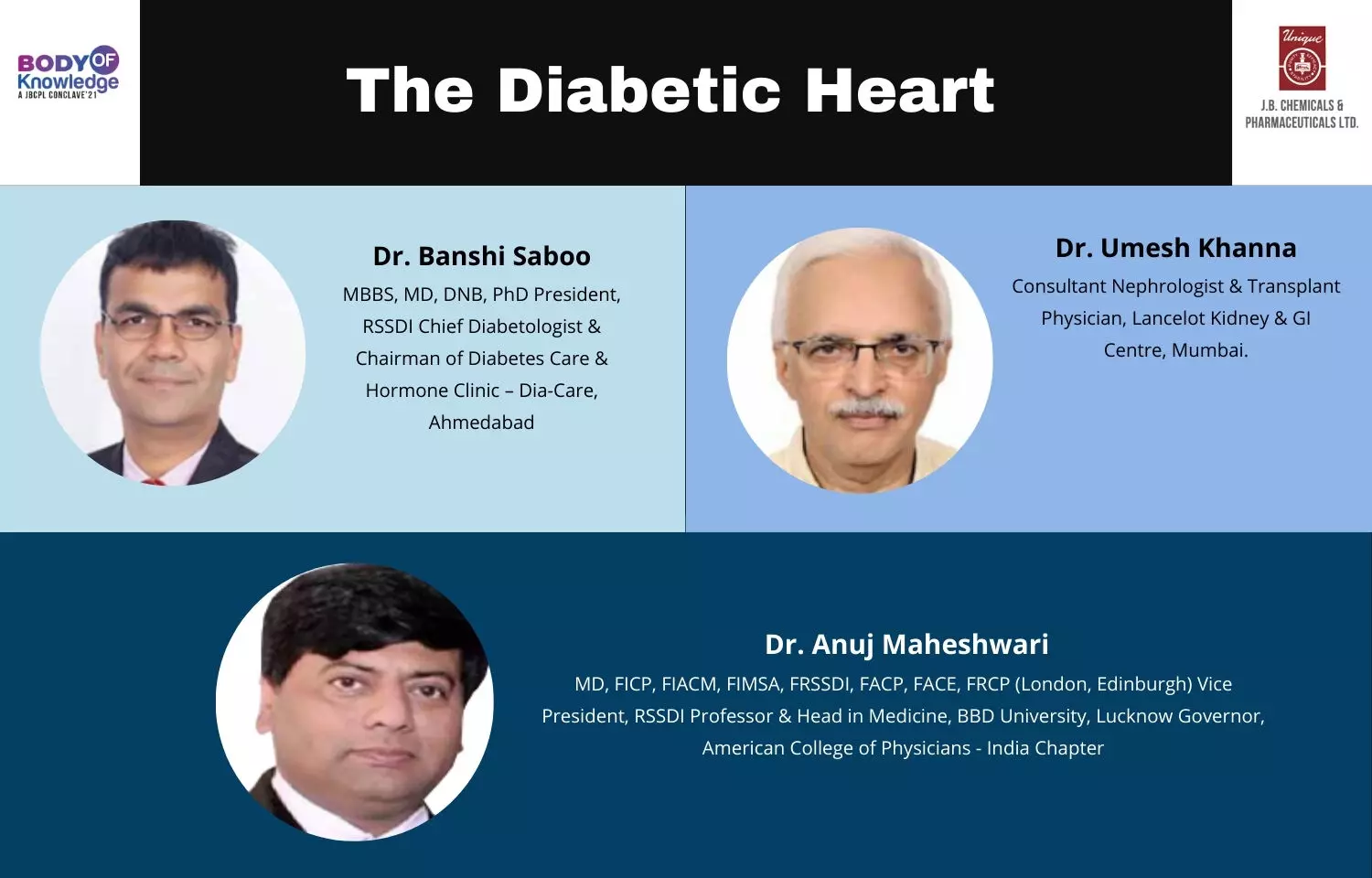 Speakers

Dr BANSHI SABOO
MBBS, MD, DNB, PhD President, RSSDI Chief Diabetologist & Chairman of Diabetes Care & Hormone Clinic – Dia-Care, Ahmedabad
Dr. Banshi Saboo is a Diabetologist, General Physician, and Internal Medicine at Ambawadi, Ahmedabad, and has experience 23 years of in these fields. He is a chairman of Diabetes Care and Hormone Clinic named Dia-Care at Ahmedabad.

Dr. Umesh B Khanna is a Consultant Nephrologist & Transplant Physician based in Mumbai, practicing at Lancelot Kidney & GI Centre in Borivali West. He holds a MD and DNB from Seth G S Medical College and KEM Hospital in Mumbai. Dr. Khanna has been in private practice for over 25 years, since May 1987. He is also serving as a Director at Kidney Associates.

Dr. Anuj Maheshwari is a Diabetologist and General Physician with experience of 25 years. He is currently working as Professor & Head of Medicine at BBD University, Lucknow. He is serving as Governor at the American College of Physicians -India Chapter and is also the Vice President of RSSDI.