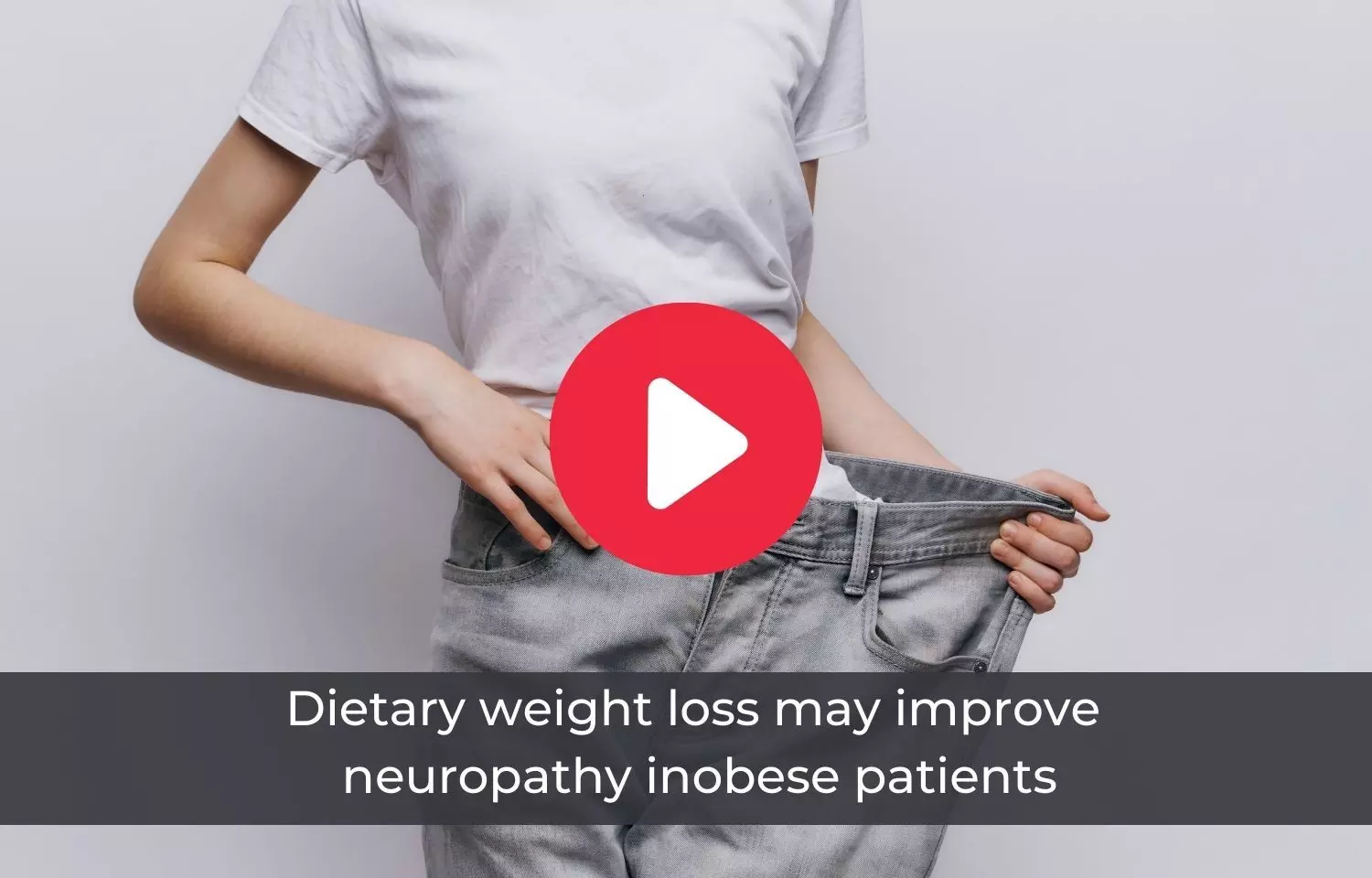 Overview
Weight loss may stabilize neuropathy, according to a recent study published in the Obesity. In the study, after 2 years, successful dietary weight loss in those with severe obesity lead to stable neuropathy as measured by our primary outcome (intraepidermal nerve fiber density).

Neuropathy is a highly prevalent condition that results in pain, falls, and lower quality of life. Although diabetes has long been known to be the leading cause of neuropathy, obesity has recently emerged as an important risk factor. Furthermore, obesity is likely sufficient to cause neuropathy even in those with normal glucose control. In addition to hyperglycemia and obesity, other individual components of metabolic syndrome (hypertension, hypertriglyceridemia, and low high-density lipoprotein [HDL] cholesterol) have also been shown to be associated with neuropathy. Unfortunately, despite multiple potentially modifiable risk factors, the only established disease-modifying therapy for neuropathy is glycemic control, which prevents neuropathy to a much larger degree in type 1 than in type 2 diabetes.
For more details check out the full story in link below:
Dietary Weight Loss May Improve Neuropathy In Obese Patients: Study
Speakers

Dr. Nandita Mohan is a practicing pediatric dentist with more than 5 years of clinical work experience. Along with this, she is equally interested in keeping herself up to date about the latest developments in the field of medicine and dentistry which is the driving force for her to be in association with Medical Dialogues. She also has her name attached with many publications; both national and international. She has pursued her BDS from Rajiv Gandhi University of Health Sciences, Bangalore and later went to enter her dream specialty (MDS) in the Department of Pedodontics and Preventive Dentistry from Pt. B.D. Sharma University of Health Sciences. Through all the years of experience, her core interest in learning something new has never stopped.