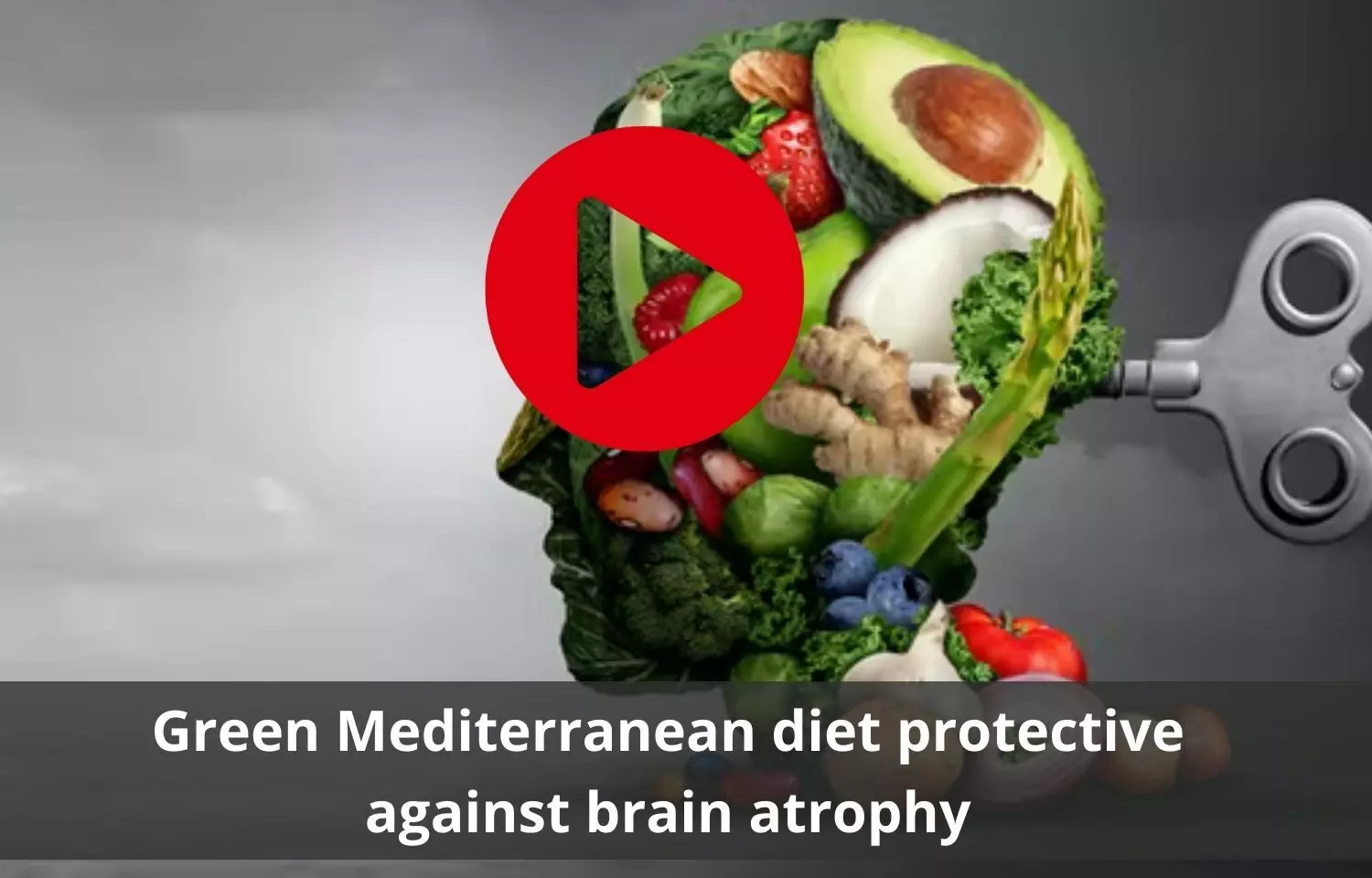 Overview
Green mediterranean diet is known popularly for its health benefits in people. The diet is enriched with fruits, vegetables and grains that enriches immune sytem and keeps the body from several chronic diseases, and has known to possess neuroprotective properties.
A Green-MED, high-polyphenol diet rich in Mankai, green tea, and walnuts and low in red/processed meat has been demonstrated in a new study to be possibly neuroprotective for age-related brain atrophy. This study was conducted by Alon Kaplan and team, results of which were published in the American Journal of Clinical Nutrition on 11th January, 2022.
Dietary effects on age-related brain shrinkage are mainly unknown. The researchers set out to investigate the effect of a Mediterranean diet high in polyphenols and low in red/processed meat (Green-MED diet) on age-related brain shrinkage.
For more information check out the full story on the link below:
Green Mediterranean diet may be protective against age-related brain atrophy, finds study
Speakers

Dr. Nandita Mohan is a practicing pediatric dentist with more than 5 years of clinical work experience. Along with this, she is equally interested in keeping herself up to date about the latest developments in the field of medicine and dentistry which is the driving force for her to be in association with Medical Dialogues. She also has her name attached with many publications; both national and international. She has pursued her BDS from Rajiv Gandhi University of Health Sciences, Bangalore and later went to enter her dream specialty (MDS) in the Department of Pedodontics and Preventive Dentistry from Pt. B.D. Sharma University of Health Sciences. Through all the years of experience, her core interest in learning something new has never stopped.