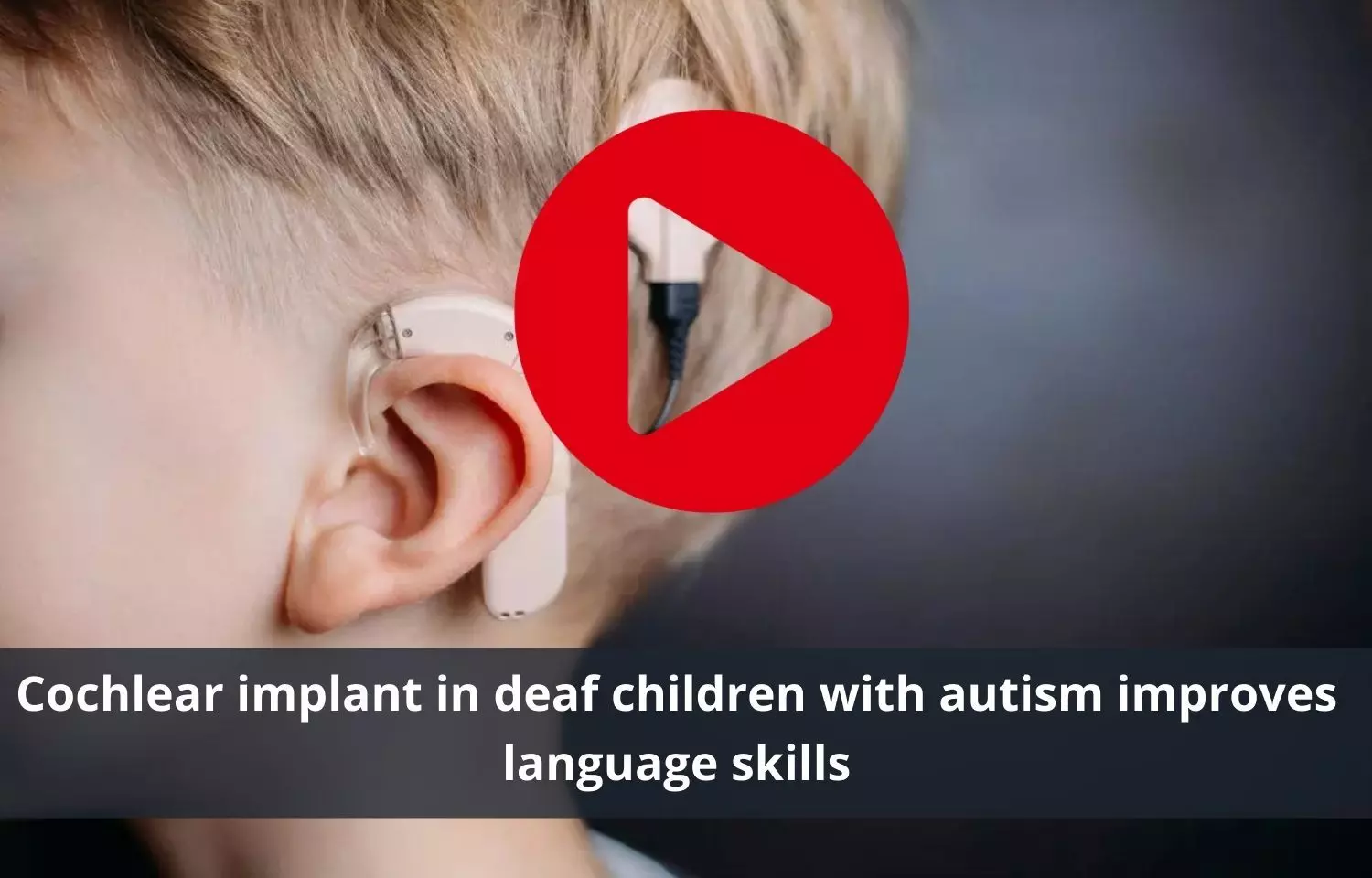 Overview
According to the Centers for Disease Control, autism affects an estimation of 1 in 44 children in the United States currently. Autism greatly affects quality of life in both children and care takers. Cognition and physical ability is greatly hindered, however some of it can be eased of by cochlear implant helping in speech and language skills
According to a study from Ann & Robert H. Lurie Children's Hospital of Chicago, restoring hearing through cochlear implantation for children with autism spectrum disorder (ASD) can help the understand spoken language and enhance social interactions.
Findings published in the journal Otology & Neurotology reported long-term outcomes of the largest number of children with ASD who received a cochlear implant, with mean follow-up of 10.5 years. children surprisingly developed understanding and use of language ability than implanted ones without ASD.
"Our results add to the growing body of evidence that cochlear implantation clearly benefits deaf children with autism spectrum disorder," said senior author Nancy Young, MD, Medical Director of Audiology and Cochlear Implant Programs at Lurie Children's and a Professor of Pediatric Otolaryngology at Northwestern University Feinberg School of Medicine. "Improved hearing provides access to spoken language that may enhance their cognitive and communication potential, as well as help these children engage more with their families."
For more information check the full story on the link below:
Cochlear Implant in Deaf Children with Autism Can Improve Language Skills and Social Engagement
Speakers

Dr. Nandita Mohan is a practicing pediatric dentist with more than 5 years of clinical work experience. Along with this, she is equally interested in keeping herself up to date about the latest developments in the field of medicine and dentistry which is the driving force for her to be in association with Medical Dialogues. She also has her name attached with many publications; both national and international. She has pursued her BDS from Rajiv Gandhi University of Health Sciences, Bangalore and later went to enter her dream specialty (MDS) in the Department of Pedodontics and Preventive Dentistry from Pt. B.D. Sharma University of Health Sciences. Through all the years of experience, her core interest in learning something new has never stopped.