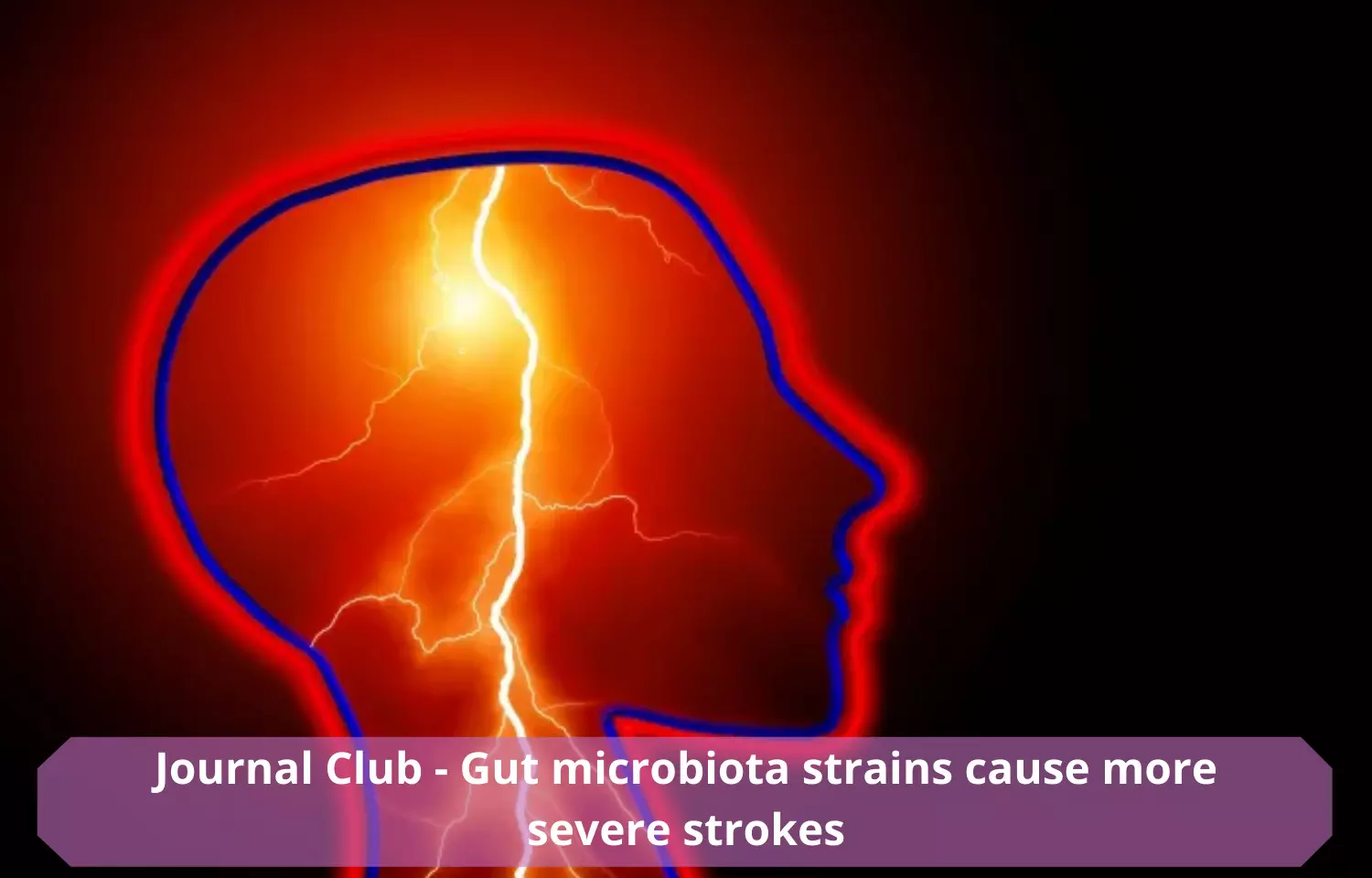 Overview
Gut brain axis – the terminology is quite clear, it is nothing but a communicating pathway between brain and the stomach, there are several neurons and microbes that control the brain and gut functioning. The trillions of microbes that live in the gut also make other chemicals that affects brain's function. Gut microbes produce lots of short-chain fatty acids (SCFA) such as butyrate, propionate and acetate that in turn affects brain function.
An ischaemic stroke is caused due to a clot or other blockage blocks the blood supply to the brain and is the most common type of stroke. Globally, 1.3 million people suffer a stroke every year and it is the second most common cause of death.
The study, presented at the European Stroke Organisation Conference (ESOC 2022) pinpointed specific groups of bacteria associated with poorer neurological recovery from ischemic stroke both in the acute phase (24 hours) and after three months.
The research identified multiple types of bacteria that were associated with ischemic stroke risk, including Fusobacterium and Lactobacillus. Negative bacillus and Lentisphaeria were associated with a more severe stroke in the acute phase (at 6 and 24 hours respectively) and Acidaminococcus was related to poor functional outcomes at three months.
Study used faecal samples, the first samples taken after the event – from 89 humans who'd suffered an ischaemic stroke. Comparing with a control group, researchers were able to identify multiple groups of bacteria that were associated with a higher risk of ischaemic stroke.
Researchers replaced the intestinal flora through dietary changes or faecal transplantation from healthy individuals. The discovery opens the exciting prospect that, in the future, to able to prevent strokes or rather improve neurological recovery by examining the gut microbiota.
Speakers

Dr. Nandita Mohan is a practicing pediatric dentist with more than 5 years of clinical work experience. Along with this, she is equally interested in keeping herself up to date about the latest developments in the field of medicine and dentistry which is the driving force for her to be in association with Medical Dialogues. She also has her name attached with many publications; both national and international. She has pursued her BDS from Rajiv Gandhi University of Health Sciences, Bangalore and later went to enter her dream specialty (MDS) in the Department of Pedodontics and Preventive Dentistry from Pt. B.D. Sharma University of Health Sciences. Through all the years of experience, her core interest in learning something new has never stopped. She can be contacted at editorial@medicaldialogues.in. Contact no. 011-43720751