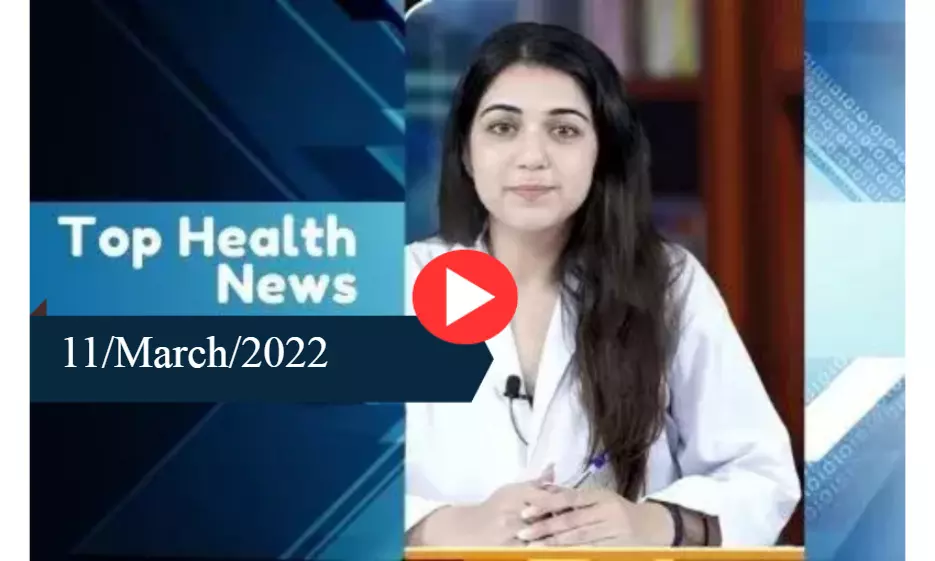 Overview
Here are top health stories for today:
Ahmadabad: Medico kills self within 24 hours of getting PG admission
In a shocking incident, a PG medical student allegedly committed suicide days after securing admission in the MD (Medicine) course at BJ Medical College.
The 25-year-old doctor, hailing from Surat, was found in a pond at Saij Village in Dholka taluka of Ahmedabad district on Tuesday morning, an officer of Ahmedabad rural police informed TOI.
According to TOI report, the doctor allegedly killed himself within 24 hours of securing admission to the medical course at BJ Medical College.
For more information check out the full story on the link below:
Doctor Found Dead 24 Hours After Securing MD Medicine Admission
Atal Bihari Vajpayee Medical College gets final approval, admissions to start this year
Tow and a half years after the Pune Municipal Corporation (PMC) permitted its first medical college, Atal Bihari Vajpayee medical college, the lot awaited very last approval came in on Monday. The PMC will now begin MBBS admissions this year. The course can have one hundred seats. With this, the percent will become one of the few civic bodies to have its very own scientific university.
Research: Treatment length for children with tuberculosis now reduced
A recent UCL-led international trial that explored tuberculosis (TB) treatment effectiveness in children has led to a change in the World Health Organisation's global guidelines for managing the disease.
The research, published in 'The New England Journal of Medicine, found that the treatment duration for the majority of children with drug-sensitive tuberculosis can be shortened from six to four months, thereby reducing the burden on families and healthcare systems around the world.
For more information check out the full story on the link below:
Treatment Length For Children With Tuberculosis Now Reduced: Research
Fears in Russia over pharmaceutical supplies
The issues come after a wave of Western sanctions over battle in Ukraine started out battering the Russian economy and dozens of primary Western brands introduced their departure from the market.

The federal clinical regulator Roszdravnadzor and a countrywide association of pharmacies attributed insulin shortages to "urgent patron demand,"
Safdarjung Hosp launches advanced dialysis facilities
hemodiafiltration is the modern-day generation used for dialysis wherein blood purification is commonly higher compared with normal dialysis. that is additionally very pricey in non-public hospitals, round Rs 5,000-6,000, but sufferers at Safdarjung can avail of this carrier free of charge. The best of life of a patient will also improve," said the nephrology branch head, Dr Himangshu Verma.

Speakers

Roshni Dhar, a Mass com graduate with a soft corner for health happenings, joined Medical Dialogues as a news anchor in 2021. Inspired by her mother who is a gynaecologist, she likes to keep herself and the world updated on the occurring in the medical field. She covers various aspects of health news for MDTV at Medical Dialogues. She can be reached at editorial@medicaldialogues.in.