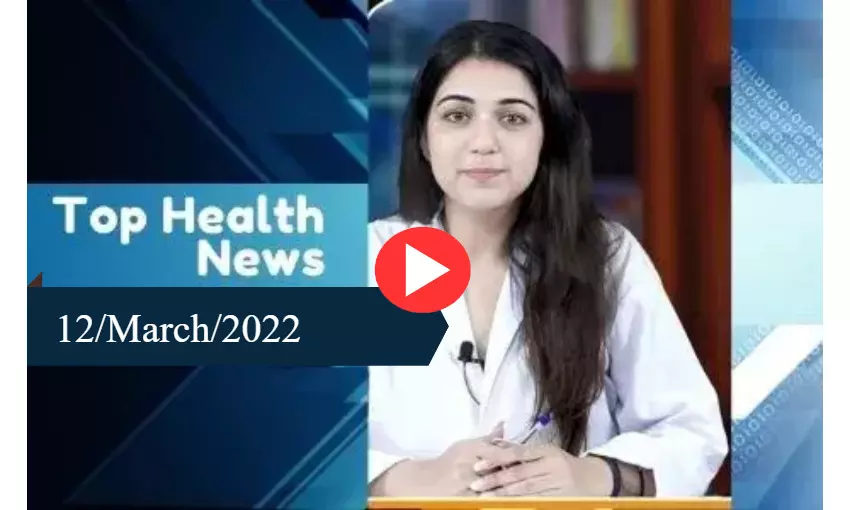 Overview
Here are top health stories for today :
Medical Council Issues Notice To 1,106 Doctors For Skipping Bond Service In MP
Taking action against 1,106 doctors, who allegedly didn't fulfill their bond service duties, the Madhya Pradesh Medical Council (MPMC) has given them 15 days' time to respond or deposit money.
The council has issued notice to 1,106 doctors including 290 MBBS doctors, 396 PG diploma holders and 420 PG degree holders, the Registrar of the Medical Council Dr. RK Nigam informed the FPJ.
For more information check out the full story on the link below:
Medical Council issues notice to 1,106 doctors for skipping bond service in MP
GMC Srinagar Rule Of Pay Rs 2 Lakh Penalty For Leaving Course Mid- Way Questioned By Students
Students belonging to the Government Medical College, Srinagar have recently objected to the Institute's rule of paying Rs 2 lakh penalty for leaving courses halfway.
Although the medical college has claimed that the students had agreed to this norm in an affidavit submitted during their admission, the students have refused to have signed any such affidavit at the time of joining of the course, adds Greater Kashmir.
For more information check out the full story on the link below:
GMC Srinagar rule of Pay Rs 2 lakh Penalty for Leaving Course Mid-way questioned by Students
SC Agrees to Examine Plea for Code to Curb Unethical Marketing Practices of Pharma Companies
The Supreme Court on Friday agreed to examine a plea seeking a direction to Centre for formulating a Uniform Code of Pharmaceutical Marketing Practices (UCPMP) to curb unethical practices of Pharma companies and ensure an effective monitoring mechanism, transparency, accountability as well as consequences of violations.
A bench of Justices DY Chandrachud and Surya Kant issued notice to the Centre seeking its response in six weeks saying it wants to know what the government has to say on this issue.
For more information check out the full story on the link below:
Unethical Marketing Practices Of Pharma Companies: SC to examine UCPMP code implementation
Swelling around eyes, anaemia could be signs of kidney malfunction: KGMU
Swelling around the eyes and legs, anaemia and occasional headache and vomiting, might be early caution signals of persistent kidney ailment (CKD), in step with experts at Lucknow's King George's medical college (KGMU).
Speakers

Roshni Dhar, a Mass com graduate with a soft corner for health happenings, joined Medical Dialogues as a news anchor in 2021. Inspired by her mother who is a gynaecologist, she likes to keep herself and the world updated on the occurring in the medical field. She covers various aspects of health news for MDTV at Medical Dialogues. She can be reached at editorial@medicaldialogues.in.