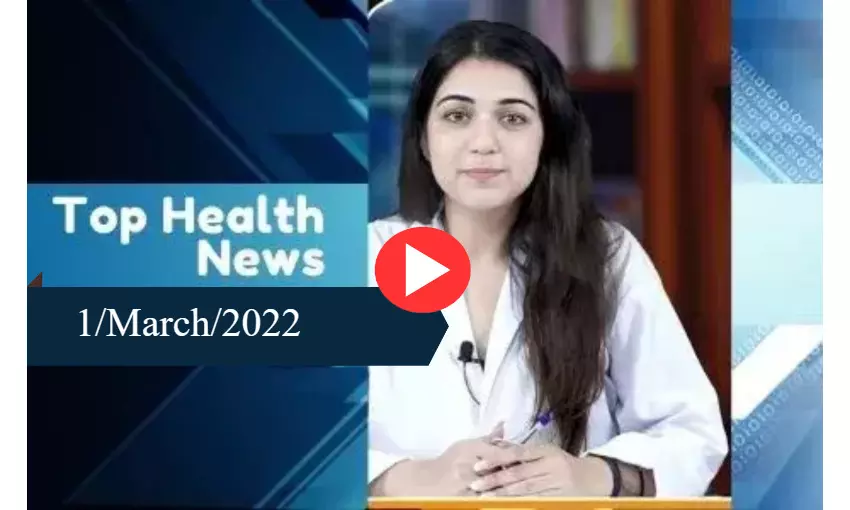 Overview
Here are top health stories for today
Medical Council Responsible For Fake MBBS Degree Scam? Cyber Police To Find Out
Scam rates in medicine continue to increase, cybercrime detectives of the Hyderabad police recently conducted searches at the premises of the Telangana State Medical Council (TSMC) in connection with a fake MBBS degree scam.
The scam concerns four doctors including a woman, who approached the council for renewal of their license. However, the details of their registration didn't match with the data of the medical council, as per which doctors with the same names are practising elsewhere.
For more information check out the full story on the link below:
Medical Council Responsible for Fake MBBS Degree Scam? Cyber Police to Find Out
NEET PG Counselling 2021: MCC Releases List Of Round 1, 2 Joined Candidates
Through a recent notice, the Medical Counselling Committee (MCC) has released the list of joined candidates with respect to Round 1 and 2 of NEET PG counselling 2021 for PG medical admissions this year.
It is for the information to the DMEs of all the states that the following attached is the list of candidates joined in Round-1 & Round-2 of All India Quota, Deemed and Central Universities in M.D/ M.S/ Diploma and PG DNB Courses.
For more information check out the full story on the link below:
NEET PG Counselling 2021: MCC releases list of Round 1, 2 joined candidates, Details

Recruitment of doctors starts at PGI
Following a case of violence against PGI physicians, the Chandigarh Medical Association (ARD) demanded that more citizens be employed. 3.1 The PGI conducted interviews for five such positions. Although doctors have not yet set fire to the girl who slapped the doctor, after her mother's death last Friday they asked for a written apology.
Mankind Pharma to acquire Panacea's formulation brands for India, Nepal
Panacea Biotec's Board of Directors as well as the Board of its wholly-owned subsidiary viz. Panacea Biotec Pharma Ltd. (PBPL) approved sale of Domestic Formulations Brands of PBPL, for India and Nepal, to Mankind Pharma Limited, India's 4th largest pharmaceutical company., for INR 1872 Crore. The parties have today entered into definitive agreements in this regard.
The consolidated revenue of PANACEA BIOTEC is Rs. 634.78 Crore and the domestic formulations brands being sold have reported revenue from operations of ~INR 132 crore for H1FY2021-22 which is ~42% of Panacea Biotec's consolidated revenue for H1FY2021-22. As part of this arrangement, Mankind Pharma Ltd., has agreed to retain Panacea Biotec's well-trained sales and marketing team engaged in this business.
For more information check out the full story on the link below:
Mankind Pharma to acquire Panacea Biotech's domestic brands for India and Nepal for Rs.1,872 crore
Speakers

Roshni Dhar, a Mass com graduate with a soft corner for health happenings, joined Medical Dialogues as a news anchor in 2021. Inspired by her mother who is a gynaecologist, she likes to keep herself and the world updated on the occurring in the medical field. She covers various aspects of health news for MDTV at Medical Dialogues. She can be reached at editorial@medicaldialogues.in.