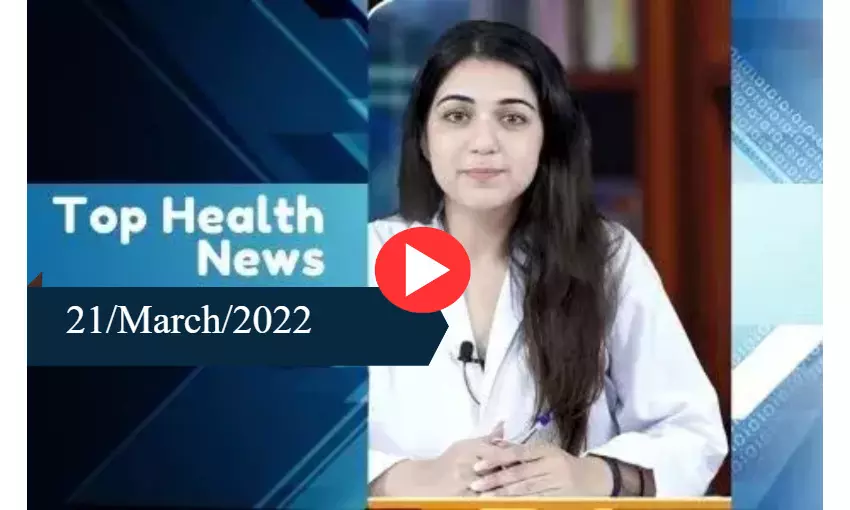 Overview
Here are top health stories for today:
New Code Bars Medical Device Companies from Giving GIFTS To Doctors
With an aim to ensure that medical professionals are not being bribed by the medical devices industry, the Department of Pharmaceuticals has clarified that no gifts, advantages or benefits would be provided to doctors or their families.
These gifts of entertainment and recreational activities include, among others, theater, live comedy or musicals, sporting events, golf, skiing, cruises, spas, or vacation trips.
For more information check out the full story ion the link below:
New Code bars medical device companies from giving GIFTS to doctors
17 medical students in kerela have been suspended for ragging
17 senior students of Kozhikode scientific college were suspended for ragging first-yr MBBS students. The principal suspended second and third-yr students for 14 days. The incident related to the movement occurred on March 15. college students complained to the major that they have been ragged via senior students. The action is based at the inspection record submitted via the Anti-Ragging Committee comprising three professors.
Emergency services to treat burn injuries now operational at AIIMS
The block, in line with the officials, is equipped to address about 15,000 burn emergencies and 5,000 burn admissions a 12 months.
India facts round 70 lakh burn accidents annually with mortality price as excessive as 1.4 lakh humans in keeping with year, whilst any other 2.4 lakh sufferers become with excessive deformities.

Fourth Covid shot provides little benefit against Omicron infection: study
average, the fourth shot changed into discovered to be safe, and topped up recipients' neutralizing antibodies ,which block the coronavirus from infecting cells to levels comparable to simply after the third dose, prior to whilst antibody levels commenced waning with time.
The observe protected best a small number of members and become now not a randomized trial. meaning its conclusions ought to be interpreted with caution but the outcomes factor toward most effective minor benefits from the extra dose.

Aster CMI Hospital and IISc launch AI lab
In an aim to construct cutting edge AI merchandise within the healthcare area and bridge the space between clinical medicinal drug and technology by means of schooling healthcare experts in AI, Aster CMI medical institution in affiliation with the Indian Institute of technology (IISc) has these days launched an synthetic Intelligence (AI) lab.
Launching the lab and talking at the want and how technology is transforming the healthcare system in India, Dr Azad Moopen, Founder Chairman and coping with Director, Aster DM Healthcare stated, "At Aster, we've got constantly believed in staying intently related with the heart beat of our patients and our people with a view to adapt as in line with their wishes and stay beforehand of the curve.
Speakers

Roshni Dhar, a Mass com graduate with a soft corner for health happenings, joined Medical Dialogues as a news anchor in 2021. Inspired by her mother who is a gynaecologist, she likes to keep herself and the world updated on the occurring in the medical field. She covers various aspects of health news for MDTV at Medical Dialogues. She can be reached at editorial@medicaldialogues.in.