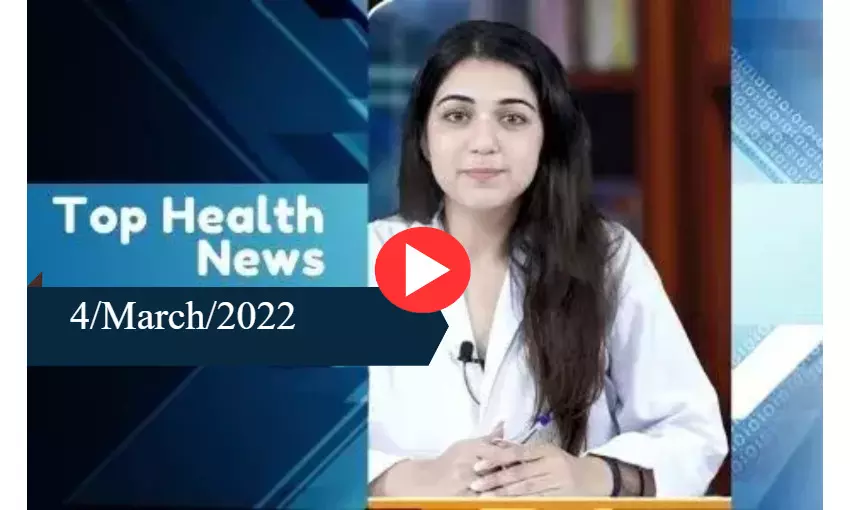 Overview
Here are top health stories for today
Karnataka HC Relief To Doctor Couple Booked Under PC PNDT Act
Clarifying that a Taluk Health officer lacks the authority for registering a complaint under section 28 of the Pre-conception and Pre-natal Diagnostic Techniques (Prohibition of Sex Selection) Act, 1994, the Dharwad bench of Karnataka High Court recently provided relief to a doctor-couple based in Gokak.
The couple was booked for allegedly installing sex detection equipments in their hospital and also for not maintaining records as per the rules.
For more information check out the full story on the link below:
Karnataka HC relief to Doctor Couple booked under PC PNDT Act
NEET MDS 2022 : NBE To Conduct Exam On May 2, Application Window To Reopen
Releasing the revised conduct, the National Board of Examinations (NBE) has announced that the PG dental entrance examination, NEET MDS 2022 shall now be conducted on 2nd May 2022 (9:00 AM to 12:00 PM). Besides, the NBE is going to reopen the application window for candidates vying to appear for the exam.
Earlier the examination was scheduled to be held on March 6 and the Union Health Ministry, on the request of NEET MDS aspirants seeking similar reliefs as NEET PG, had extended the last date for the completion of the internship to July 31, 2022, instead of previously mandated March 31, 2022.
For more information check out the full story on the link below:
NEET MDS 2022 update: NBE to conduct exam on May 2, Application window to reopen
MBBS Abroad: 90 % Students Fail To Qualify NEET, Says Minister Joshi
As many students remain stranded in war-stricken Ukraine, Union parliamentary affairs minister Pralhad Joshi's controversial statement has created a stir on Monday as he claimed about "90% of Indians who study medicine abroad fail to clear qualifying exams in India" However, responding to the questions of media, he added that "This is not the right time to debate why students are moving out to study medicine."
For more information check out the full story on the link below:
MBBS Abroad: 90 Percent Students Fail To Qualify NET, Says Minister Joshi
IPC Flags Adverse Reaction Linked To Antihypertensive Drug Losartan
The Indian Pharmacopoeia Commission (IPC), through its recently issued drug safety alert for the month of February, has revealed that popular antihypertensive drug, Losartan is linked with Adverse Drug Reactions (ADRs), Muscle Spasm.
This came after preliminary analysis of Adverse Drug Reactions (ADRs) from the Pharmacovigilance Programme of India (PvPI) database.
For more information check out the full story on the link below:
IPC flags adverse reaction linked to antihypertensive drug Losartan
Speakers

Roshni Dhar, a Mass com graduate with a soft corner for health happenings, joined Medical Dialogues as a news anchor in 2021. Inspired by her mother who is a gynaecologist, she likes to keep herself and the world updated on the occurring in the medical field. She covers various aspects of health news for MDTV at Medical Dialogues. She can be reached at editorial@medicaldialogues.in.