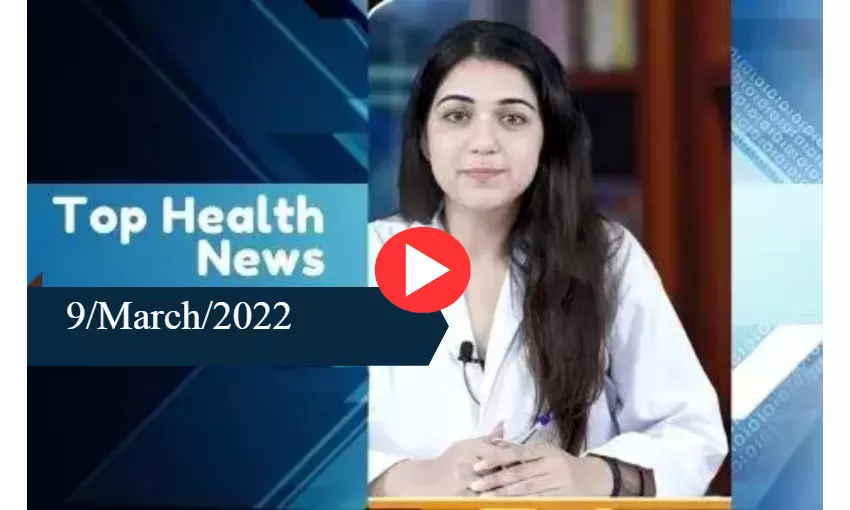 Overview
New Delhi : 6-Yr-Old Boy Undergoes Rare Brain Surgery In Sitting Position
A six-year-old boy from Mongolia successfully underwent complex surgery, removing a tumor of more than five centimeters in size, from an inaccessible part of his brain. The patient named Monkh, was suffering from bouts of headache and vomiting for the last year.
The child, who underwent surgery, remained in a sitting position for six hours and lay unconscious due to general anesthesia given at the Sarvodaya hospital in Faridabad.
For more information check out the full story on the link below:
Delhi: 6-Yr-Old Boy Undergoes Rare Brain Surgery In Sitting Position
Med students from Ukraine: Karnataka to seek help from NMC
The state authorities will write to the countrywide medical fee soon on the the troubles confronted by means of scientific college students who've back to Karnataka from battle-torn Ukraine.
"we've already held a prolonged discussion with the chief Minister in this regard. He recommended a few factors and we are able to be writing to the NMC in this context," health and scientific schooling Minister Dr Sudhakar stated.
Foreign medical graduate exam must for Ukraine medical students, no exception can be granted to them for pursuing medicine: NMC official
medical students coming back from war-torn Ukraine will ought to clear the foreign clinical graduate examination if they want to pursue remedy in India, a senior respectable at the national medical fee (NMC), the frame that regulates scientific education in the us of a, instructed ET.
"There are clear-cut guidelines for college kids pursuing scientific education in other countries and the equal could be accompanied for those getting back from Ukraine," NMC member Vijayendra Kumar advised ET. He said there is no inspiration to make an exception for medical students coming back from Ukraine, which is beneath assault from Russia.
COVID-19 can cause brain shrinkage, memory loss -study
COVID-19 can cause the brain to shrink, lessen gray matter in the regions that control emotion and memory, and damage areas that control the sense of smell, an Oxford university study has observed.
The scientists stated that the outcomes have been even visible in folks that had not been hospitalised with COVID, and whether the impact might be partially reversed or if they might persist within the long time needed further investigation.
"There is powerful proof for mind-related abnormalities in COVID-19," the researchers said of their study, which become launched on Monday.
Dr NTR University Of Health Sciences Extends Reporting Timeline For NEET PG Candidates
Through a recent notice, the Dr NTR University of Health Sciences has informed about the extension to the reporting timeline for candidates seeking PG medical admissions this academic year.
It is hereby informed to all the Candidates and Principals of all Medical Colleges that in view of several requests received from the candidates the time of reporting by the candidates at the allotted colleges for PG (Medical)-Phase-II State Quota Non service seats counselling is extended up to 03.00 PM on 09-03-2022, said the notification published on the official website of the varsity.
For more information check out the full story on the link below:
https://medicaldialogues.in/news/education/medical-admissions/dr-ntr-university-of-health-sciences-extends-reporting-timeline-for-neet-pg-candidates-details-89614
Speakers

Roshni Dhar, a Mass com graduate with a soft corner for health happenings, joined Medical Dialogues as a news anchor in 2021. Inspired by her mother who is a gynaecologist, she likes to keep herself and the world updated on the occurring in the medical field. She covers various aspects of health news for MDTV at Medical Dialogues. She can be reached at editorial@medicaldialogues.in.