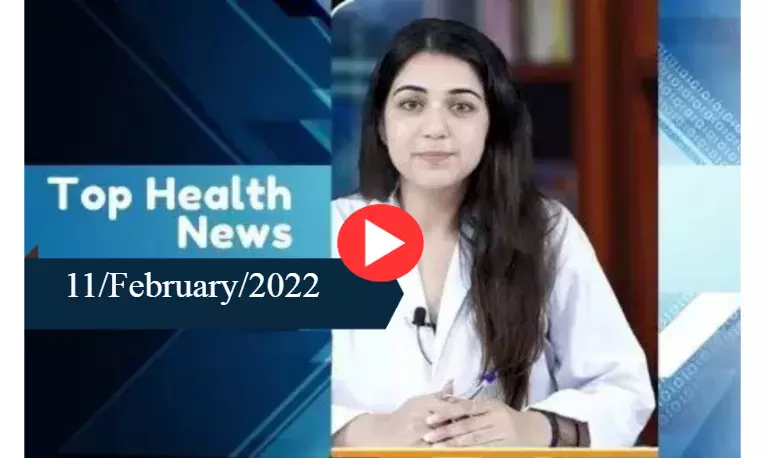 Overview
Here are the Top health stories of the day

Issuance of eligibility certificate to FMGE candidates: NMC gives deadline for applications
Through a recent notification, the National Medical Commission (NMC) has invited online applications from FMGE candidates for obtaining their Eligibility Certificate for the forthcoming session.
The last date for online submission of applications with the NMC is 31st March 2022 (Till 11:59 PM).

For more information, check out the fulls story on the link below:
Issuance Of Eligibility Certificate To FMGE Candidates: NMC Gives Deadline For Applications

MBBS students enrolled in China Medical Colleges seek training in India: High Court issues notice to NMC, MEA
Stuck in India for almost two years, the Indian Medical Students belonging to Chinese Institutes have now knocked on the doors of Delhi High Court and have sought permission for pursuing their physical training in India.
Taking note of the submissions, the Delhi High Court bench comprising of Chief Justice DN Patel and Justice Jyoti Singh has issued notices to the respondents including NMC, the apex medical body and the Ministry of External Affairs.
For more information, check out the fulls story on the link below:
MBBS Students Enrolled In China Medical Colleges Seek Training In India: High Court Issues Notice To NMC, MEA
Foreign dentists endorsing Sensodyne - GSK faces Consumer Protection Authority wrath

Consumer protection regulator CCPA has passed an order against GlaxoSmithKline (GSK) Consumer Healthcare Ltd directing it to discontinue advertisements of Sensodyne products in India for flouting norms.
The Central Consumer Protection Authority (CCPA) has also passed an order against Naaptol Online Shopping Ltd for misleading advertisements and unfair trade practice, and asked it pay a penalty of Rs 10 lakh.
For more information, check out the full story on the link below:
Foreign Dentists Endorsing Sensodyne - GSK Faces Consumer Protection Authority Wrath
Duplication in COVID death figures: Kerala DMOs receive notice from health authorities
The Kerala health department has issued memos to some District Medical Officers after noticing that they have entered the COVID data twice and 527 deaths were duplicated on the official website. The error was made while documenting the number of COVID deaths that happened between January 30, 2020 to June 17, 2021.
The Health authorities issued memos on 29th January to 5 health officers and demanded an explanation on duplication in COVID-19 death figures within 15 days of receiving the memo. These 5 DMOs were respectively in charge of Thiruvananthapuram, Alappuzha, Ernakulam, Thrissur, and Kozhikode during that period, reports a daily.

For more information, check out the fulls story on the link below:
Duplication In COVID Death Figures: Kerala DMOs Receive Notice From Health Authorities
Speakers

Roshni Dhar, a Mass com graduate with a soft corner for health happenings, joined Medical Dialogues as a news anchor in 2021. Inspired by her mother who is a gynaecologist, she likes to keep herself and the world updated on the occurring in the medical field. She covers various aspects of health news for MDTV at Medical Dialogues. She can be reached at editorial@medicaldialogues.in.