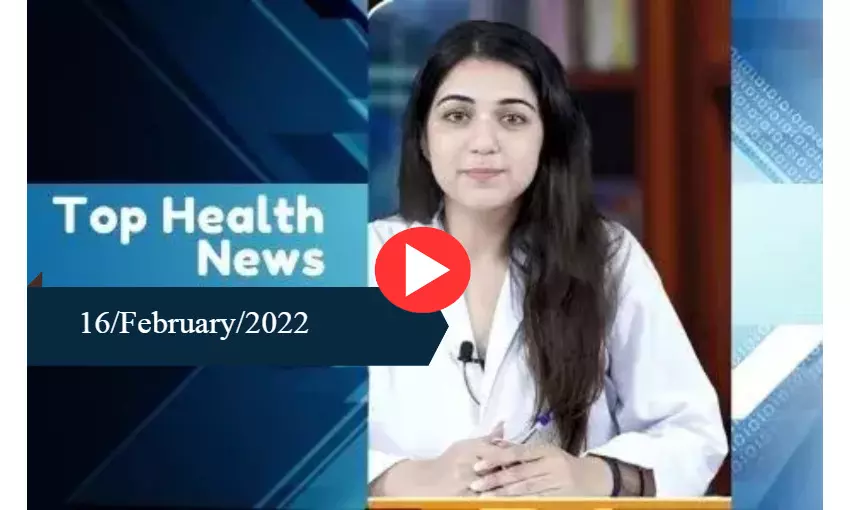 Overview
Here are today's top health stories of the day
Munna bhai MBBS: Supreme court slams medical college over NMC inspection report
Referring to the Bollywood movie of "Munna Bhai MBBS", the Supreme Court on Monday expressed its shock as it found out that an NMC inspection report of a Dhule-based medical college revealed that the patients in the wards were "hale and hearty" and "no serious in-patient was found in paediatric ward".

Such observations came from the top court bench comprising of Justice s D.Y. Chandrachud and Surya Kant while it was dealing with a plea concerning the cancellation of permission for the private medical college in Dhule- Annasaheb Chudaman Patil Memorial Medical College.
For more information check out the full story on the link:
Munna Bhai MBBS: Supreme Court Slams Medical College Over NMC Inspection Report
'Unacceptable and ill-advised': IMA vetoes Charak Shapath, to meet Mandaviya
Expressing its strong opposition towards the new National Medical Commission (NMC) policy of replacing the Hippocratic Oath by Charakh Shapath, the Indian Medical Association (IMA) has decided to meet the Union Health Minister on February 20, 2022.
Calling this move to be completely "unacceptable", IMA has further termed it to be "a blatant attempt at introducing Mixopathy".
For more information check out the full story on the link:
Replacing Hippocratic Oath Is Unacceptable, Attempt Of Mixopathy: IMA
Consumer court absolves pediatrician of medical negligence in administering Voveran injection
The National Consumer Disputes Redressal Commission (NCDRC) recently exonerated a doctor who was accused of medical negligence while administering Voveran injections to a patient.
Taking note of the fact that the patient was highly diabetic, the bench exonerated the doctor and noted, "The highly diabetic patients are known to suffer septicemia and other complications more so also cardiac arrest. We do not find any negligence on the part of the Opposite Parties during treatment of the patient."
For more information, check out the full story on the link:
Consumer Court Absolves Pediatrician Of Medical Negligence In Administering Voveran Injection
MBBS seat at private medical college in Bengal to cost around Rs 1 crore

Medical education in the private medical colleges in Bengal is getting costlier day by day as it is being estimated that from now on, a candidate will have to pay around Rs one crore for getting admitted to the undergraduate medical course in the academic session 2021-2022.
This fee structure is definitely in striking contrast to the Government medical colleges, which charge hardly Rs 75,000 (Rs 6,000 per semester) for the whole MBBS course comprising of nine semesters.
For more information, check out the full story on the link:
MBBS Seat At Private Medical College In Bengal To Cost Around Rs 1 Crore
Speakers

Roshni Dhar, a Mass com graduate with a soft corner for health happenings, joined Medical Dialogues as a news anchor in 2021. Inspired by her mother who is a gynaecologist, she likes to keep herself and the world updated on the occurring in the medical field. She covers various aspects of health news for MDTV at Medical Dialogues. She can be reached at editorial@medicaldialogues.in.