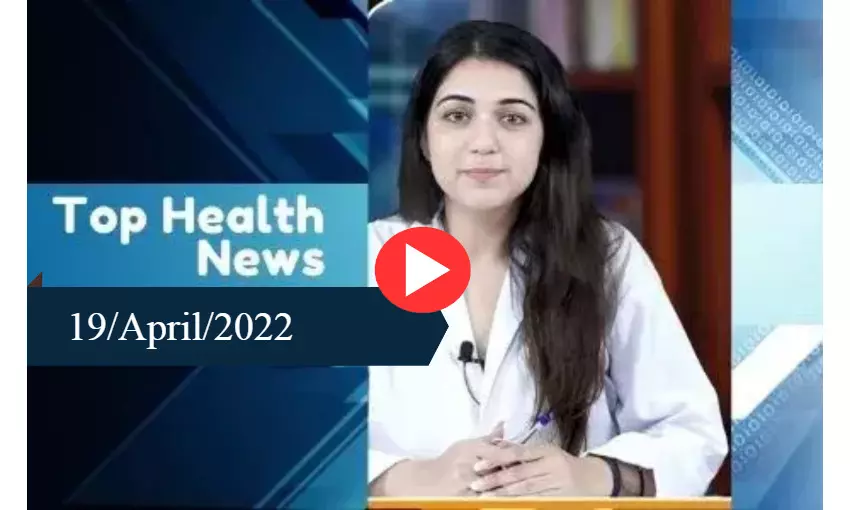 Overview
Here are the top health stories for the day:

Family adopt on programme finds its place in new MBBS curriculum
The National Medical Commission has finally introduced an altogether new Family Adoption Programme in its new Competency Based Medical Education for Undergraduate Course Curriculum.
Although the speculations of this new program had been at place for a long time, the confirmation regarding this came only after NMC published the CBME curriculum for MBBS course. The new curriculum has provided details regarding the need of the program, aim, objectives, specifies of the program, targets that the students need to achieve etc.
For more details, check out the full stories on the link below:
Family Adoption Programme Finds Its Place In New MBBS Curriculum
Covid positivity rate soars to 7.72% in Delhi, testing still low
With testing dropping sharply over the weekend, the COVID-19 positivity rate increased up to 7.72 percent on Monday.
On Sunday, only 6,492 tests were conducted, down from Saturday's 12,270. Despite this, the city recorded 501 cases.
Dr Bishnu Panigrahi, group head, medical strategy and operations at Fortis Healthcare, said people suffering from obesity, hypertension, diabetes and other comorbid conditions were at a higher risk. "But overall the current wave of Covid-19 doesn't seem to be causing severe illness in people. One of the reasons behind this is vaccination," he added..
Exemption to SII pneumococcal vaccine from price control for 5 years: NPPA
In a major relief to Serum Institute of India, the drug price regulator, the National Pharmaceutical Pricing Authority (NPPA), has decided to grant exemption to Serum Institute of India's (SII) indigenously developed pneumococcal polysaccharide conjugate vaccine against pneumonia from price fixation for a period of five years from the date of commencement of its commercial production in the country, subject to it being co-terminus with the duration of the Indian Patent.
For more details, check out the full stories on the link below:
Exemption To SII Pneumococcal Vaccine From Price Control For 5 Years: NPPA
PM Modi to lay foundation stone of WHO Centre for Traditional Medicine in Gujarat today
The WHO Global Centre for Traditional Medicine, the first of its kind in the world, will be inaugurated on April 19, 2022, in Jamnagar. The Centre aims to channel the potential of traditional medicine, by integrating it with technological advancements and evidence-based research. While Jamnagar will serve as the base, the new Centre aims to engage and benefit the world. The Global Centre for Traditional Medicine (GCTM) shall focus on four main strategic areas: evidence and learning; data and analytics; sustainability and equity; and innovation and technology to optimize the contribution of traditional medicine to global health.
Speakers

Roshni Dhar, a Mass com graduate with a soft corner for health happenings, joined Medical Dialogues as a news anchor in 2021. Inspired by her mother who is a gynaecologist, she likes to keep herself and the world updated on the occurring in the medical field. She covers various aspects of health news for MDTV at Medical Dialogues. She can be reached at editorial@medicaldialogues.in.