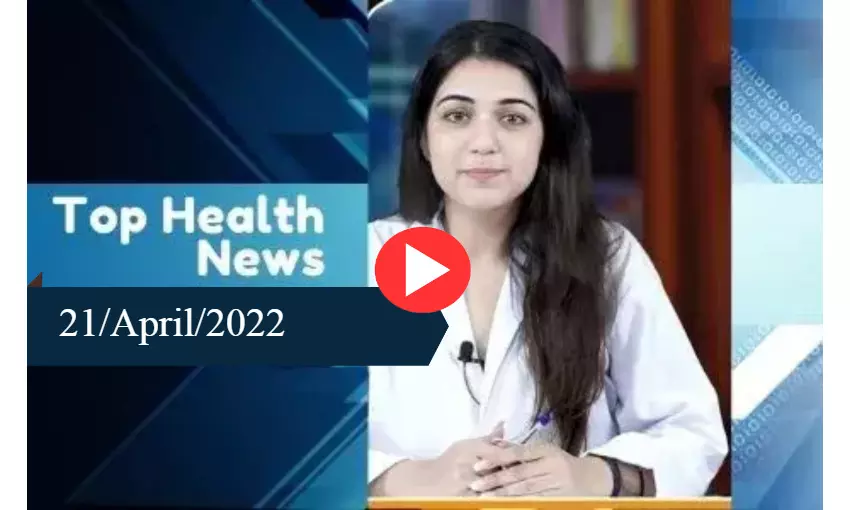 Overview
Here are the top health stories for the day:
Doctors cannot be held negligent because they could not save the patient: Supreme Court

While upholding the NCDRC order of exonerating a team of expert doctors from allegations of negligence in providing post-operative care, the Supreme Court has clarified that merely because the doctors fail to save the patient, medical negligence cannot be attributed to them.
The top court bench comprising of Justices Ajay Rastogi and Abhay S Oka was dealing with a case where the patient had died after undergoing an operation of kidney transplant.
For more information, check out the full story on the link below:
Doctors Cannot Be Held Negligent Because They Could Not Save The Patient: Supreme Court
As cases rise, Centre asks Delhi, 4 other states to up vigil
The Centre has advised Delhi, Maharashtra, Haryana, Mizoram, and Uttar Pradesh to undertake immediate steps for effective management of the pandemic and continue monitoring the spread of the COVID-19.
"There are a few states which are reporting a higher contribution to India's cases and higher positivity. This ministry has advised all states/Union Territories to follow a risk-assessment based approach on the opening of economic and social activities without losing the gains made so far in the fight against the pandemic," the health secretary Rajesh Bhushan wrote in a letter to these states.
For more news, log on to medical dialogues:
https://medicaldialogues.in/mdtv
PM launches Ayush Visa for medical tourists
The inaugural session for the first of its kind Global Ayush Investment & Innovation Summit 2022, was held in the presence of the Hon'ble Prime Minister Shri Narendra Modi.
The Prime Minister announced many new initiatives including the Ayush Mark, Ayush visa and many others. He also adressed startups, entrepreneurs, and members of the industry, encouraging them to increase investment for innovation in Ayush (Ayurveda, Yoga, Naturopathy, Unani, Siddha, Homoeopathy and Sowa Rigpa) as the sector continues to showcase colossal room for growth.
For more information check out the full story on the link below:
PM Modi Launches Special Category Ayush Visa, Ayush Mark
Tumours partially destroyed with sound do not come back

Tumours are groups of abnormal cells that form lumps or growths. They can start in any one of the trillions of cells in our bodies. Tumours grow and behave differently, depending on whether they are cancerous (malignant), non-cancerous (benign) or precancerous.
A team of scientists at the University of Michigan developed a non-invasive sound technology that breaks down liver tumours in rats, kills cancer cells and spurs the immune system to prevent further spread.
For more news, log on to medical dialogues:
https://medicaldialogues.in/mdtv
Speakers

Roshni Dhar, a Mass com graduate with a soft corner for health happenings, joined Medical Dialogues as a news anchor in 2021. Inspired by her mother who is a gynaecologist, she likes to keep herself and the world updated on the occurring in the medical field. She covers various aspects of health news for MDTV at Medical Dialogues. She can be reached at editorial@medicaldialogues.in.