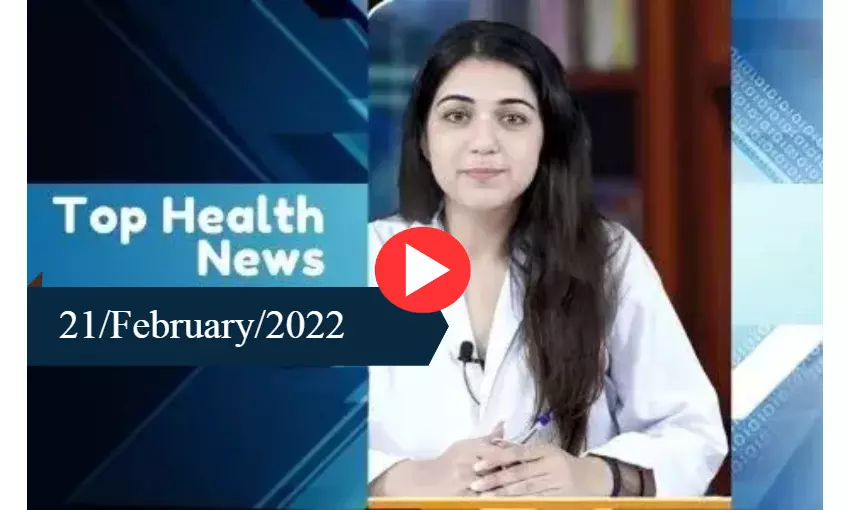 Overview
Here are Top health stories of the day
Indian Army launches 'Super 50' initiative to help Kashmir students in medical studies
The Indian Army is all set to help students prepare for medical competitive examinations free of cost under the 'Army HPCL Kashmir Super 50' initiative in the North Kashmir areas. The Army is also providing financial support to students who get admissions to elite medical colleges by sponsoring their fees.
Speaking to ANI, Major General SS Slaria, GOC, Kilo Force, said that the situation in North Kashmir is moving towards normalcy as the prevailing parameters are improving including the decline of terror incidents along with an increase in the number of students going to schools.
For more details, check out the full story on the link below:
Kashmir: Indian Army Imparts Free Medical Education Under Super 50 Initiative
In a first in India, AIIMS uses rare op to treat fetal lung mass

For the first time in India, the All India Institute Of Medical Sciences (AIMS) Delhi received a referral of a 27-week old fetus suffering from Bronchopulmonary Sequestration (BPS). The fetus had a large lung mass which was causing a collection of fluid in the chest, leading to compression of the heart and lungs.
BPS is a rare birth defect in which an abnormal mass of nonfunctioning lung tissue forms during prenatal development. It can form outside (extralobar) or inside (intralobar) the lungs but is not connected directly to the airways.
For more details, check out the full story on the link below:
FIRST: 27 Weeks Fetus Suffering From Bronchopulmonary Sequestration Treated Successfully By AIIMS Doctors
MBBS in Kyrgyztan: NMC warns students before taking admission
The National Medical Commission (NMC) has again warned the medical aspirants to decide diligently before pursuing an MBBS course abroad.
Such warning came from the apex medical regulator in a recent advisory informing the students of the possible problems in pursuing MBBS in the newly launched medical colleges in Kyrgyztan.
For more information, check out the full story on the link below:

MBBS In Kyrgyztan: NMC Warns Students Before Taking Admission
World still 20 years away from viable HIV cure: Scientist

While there has been a milestone development in the treatment of HIV, with three people being cured of the disease so far, the world is still 10 to 20 years away from a viable cure against the virus, a scientist has warned.
Last week, a third person, and the first woman, was reportedly cured of the disease after undergoing a cord blood transplant from a donor to treat her separate diagnosis of leukaemia.
For more information check out the full story on the link below:

Speakers

Roshni Dhar, a Mass com graduate with a soft corner for health happenings, joined Medical Dialogues as a news anchor in 2021. Inspired by her mother who is a gynaecologist, she likes to keep herself and the world updated on the occurring in the medical field. She covers various aspects of health news for MDTV at Medical Dialogues. She can be reached at editorial@medicaldialogues.in.