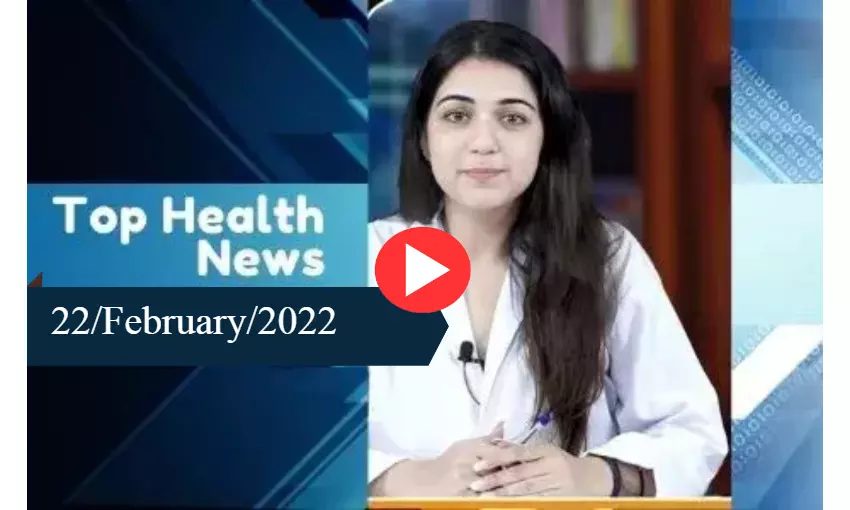 Overview
Here are the Top health stories of the day
Madras HC gives preference to community's Tamil LGBTQIA+ Glossary over state govt's; lauds state govt's efforts

NEET PG candidate can't claim admissions to 2021-2022 based on 2019 rank which got vitiated due to caste certificate discrepancy: Supreme Court

Experts warn of another Covid strain. BA.2 subvariant
CORBEVAX gets emergency use authorisation for 12-18 age group

Biological E. Limited has announced that its CORBEVAX vaccine, which is India's first indigenously developed Receptor Binding Domain (RBD) Protein sub-unit vaccine against COVID-19, has received emergency use authorisation (EUA) from India's drug regulator for the 12 to 18-year age group.
The Drugs Controller General of India (DCGI) has already approved CORBEVAX for restricted use in emergency situation among adults on December 28, 2021. BE received the approval for restricted use in an emergency situation in adolescents aged 12 to less than 18 years based on interim results (of the ongoing phase II/III clinical study).
For more information, check out the full story on the link below:
Biological E Corbevax Gets DCGI Nod For 12-18 Years
Fake drug racket: Quacks selling counterfeit drugs in name of 'Ayurveda', arrested
Quacks of Andhra Pradesh are reported to be promoting fake drugs claiming to cure chronic diseases and are targetting people to sell and make easy money.
As per a media report in the Deccan Chronicle, many people claim that these quacks are ayurvedic practitioners, who can cure chronic illnesses like knee and joint pains, blood pressure, and blood sugar as also diseases affecting the liver, heart, kidneys, lungs. The people who claim to be practitioners used to set up makeshift tents in public places and in mobile vehicles with a public announcement mechanism in place.
For more information, check out the full story on the link below:
Fake Drug Racket: Quacks Selling Counterfeit Drugs In Name Of 'Ayurveda', Arrested
Speakers

Roshni Dhar, a Mass com graduate with a soft corner for health happenings, joined Medical Dialogues as a news anchor in 2021. Inspired by her mother who is a gynaecologist, she likes to keep herself and the world updated on the occurring in the medical field. She covers various aspects of health news for MDTV at Medical Dialogues. She can be reached at editorial@medicaldialogues.in.