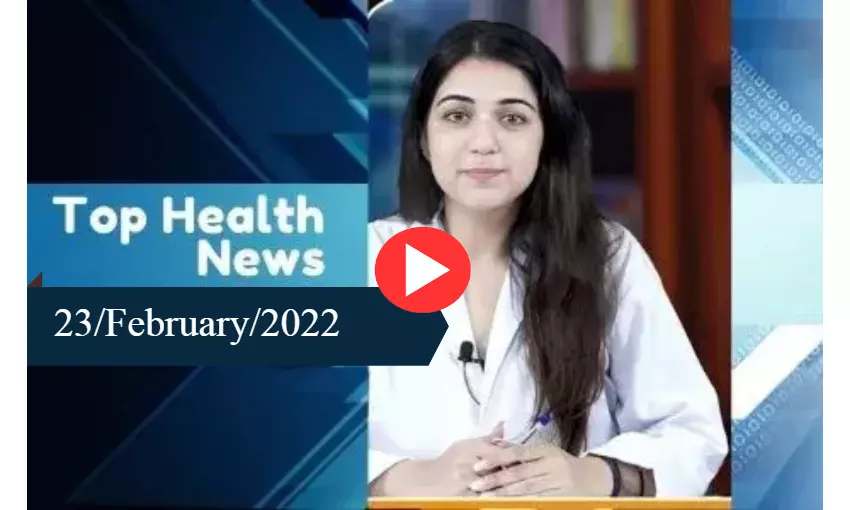 Overview
Here are Top Health stories for the day

Pharma freebies to doctors: Supreme Court announces its verdict
Denying relief to a Pharmaceutical Company, the Supreme Court on Tuesday made it clear that gifting "freebies" to doctors by such companies is "prohibited by law" and it cannot be claimed as a deduction under the Income Tax Act.
Such observations were made by the top court bench comprising of justices U U Lalit and S Ravindra Bhat while dealing with the case where the pharma company had spent Rs 4,72,91,159 on gifts to doctors for creating awareness about the health supplement 'Zincovit'.
For more information, check out the full story on the link below:
Pharma Freebies To Doctors: Supreme Court Announces Its Verdict
NEET PG candidates seek release of question paper, answer key: Supreme Court issues notice to NBE
The Supreme Court on Monday issued notice to the National Board of Examinations (NBE) and others on a petition seeking direction to release the question paper and answer key of the candidates for NEET-PG 2021.
A bench of justices DY Chandrachud and Surya Kant asked NBE and others to file a reply on the petition and tagged the matter with other similar pleas relating to NEET.
For more information, check out the full story on the link below:
NEET PG Candidates Seek Release Of Question Paper, Answer Key: Supreme Court Issues Notice To NBE
China tells India working on 'early return' of medical students
Offering hope to thousands of Indian medical students, who were enrolled in Chinese Universities and are stuck at their homes for two years, the Indian Embassy in Beijing has mentioned in a statement about the assurance given by the Ministry of Foreign Affairs of China of arranging early return of those students.
As per the Indian Embassy, the Chinese Government has assured that "they are cognizant of the welfare of all foreign students, including Indian students, and have also conveyed that they will work on their early return to China in a coordinated manner and will continue contact with the Embassy on this matter."
For more information, check out the full story on the link below:
Hope For Indian Medical Students: China Promises Early Return To Resume Back Education
Govt hospital sets its own price cap for cardiac stents, others may soon follow
Bringing relief for the patients suffering from heart attack and blockage in the arteries of the heart, GB Pant Hospital has made it possible to provide cardiac stents at Rs 22,500, including taxes. The hospital's previous fee was fixed at Rs 23,625, with taxes driving up costs even more. The prices will, however, continue to start at Rs 9,000.
According to a senior doctor from the hospital's cardiology department, the new approach will benefit patients across India, as other government hospitals that presently charge up to Rs 30,000 for stents are expected to follow the new price set at GB Pant.
For more information, check out the full story on the link below:
Govt Hospital Sets Its Own Price Cap For Cardiac Stents, Others May Soon Follow
Speakers

Roshni Dhar, a Mass com graduate with a soft corner for health happenings, joined Medical Dialogues as a news anchor in 2021. Inspired by her mother who is a gynaecologist, she likes to keep herself and the world updated on the occurring in the medical field. She covers various aspects of health news for MDTV at Medical Dialogues. She can be reached at editorial@medicaldialogues.in.