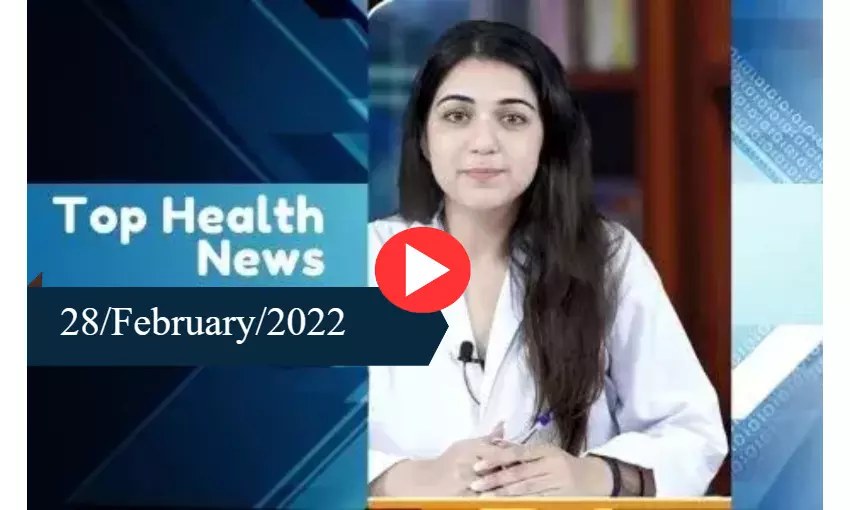 Overview
Here are top health stories for the today
Startup doctors: New policy allows govt doctors to consult in startup culture
Relief to foreign medical graduates: TN slashes fees for obtaining NOC by 90 %

In a major relief to the medical foreign medical graduates willing to pursue their internship in Tamil Nadu, the State Government has decided to slash the fees required to be paid by FMGs to obtain no-objection-certificates by 90 per cent.
The confirmation regarding this came from the State Health Minister Ma Subramanian, who announced on Friday that now foreign medical graduates will have to pay only Rs 29,400 for getting a NOC instead of Rs 3.54 lakh.
For more details, check out the full story on the link below:
Relief to Foreign Medical Graduates: TN Slashes Fees for obtaining NOC by 90 percent
Prof Bhushan Patwardhan appointed as chairman of NAAC
Bharat Biotech to come up with TB vaccine
COVID-19 vaccine Covaxin maker Bharat Biotech International Limited is in the process of bringing out a vaccine against tuberculosis and soon the firm will sign an MoU with another firm for technology.
"Our honorable Prime Minister (Narendra Modi) has got an agenda of 2025 for the eradication of tuberculosis. I think we are in that direction. But we don't have the technology so we are partnering with somebody else. On that matter we should be announcing soon," Krishna Ella, Chairman, and Managing Director of Bharat Biotech reported the Economic Times.
For more details, check out the full story on the link below:
Speakers

Roshni Dhar, a Mass com graduate with a soft corner for health happenings, joined Medical Dialogues as a news anchor in 2021. Inspired by her mother who is a gynaecologist, she likes to keep herself and the world updated on the occurring in the medical field. She covers various aspects of health news for MDTV at Medical Dialogues. She can be reached at editorial@medicaldialogues.in.