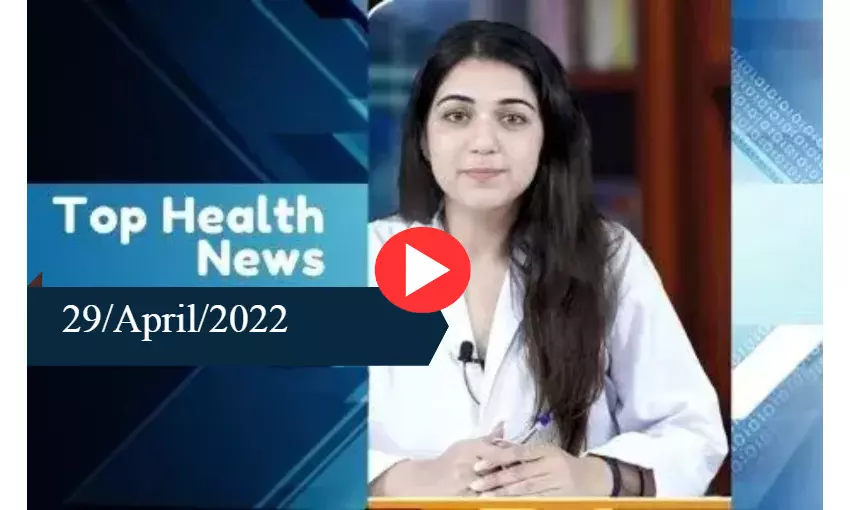 Overview
Here are the top health stories for today:

NMC officials facing CBI probe on allegations of giving approvals to medical colleges for cash: Report
The top officials of the National Medical Commission (NMC) have now landed in trouble as the Central Bureau of Investigation (CBI) has started to investigate the cash-for-clearance allegations against the Apex medical education regulatory body in India, a recent report by The New Indian Express has stated.
This comes after the Union Health Minister received several complaints of corruption against the NMC officials and the Medical Assessment and Rating Board (MARB) and therefore he ordered a cleanup in the process of granting of recognition to the private medical colleges in the country, reports TNIE.
For more information, check out the full story on the link below:
NMC Officials Facing CBI Probe On Allegations Of Giving Approvals To Medical Colleges For Cash: Report
Female patient dies due to power outage at new medical college hospital in Kota
In an unfortunate incident, a female patient admitted at New Medical College Hospital (NMCH) who was undergoing treatment in the ICU department connected with a ventilator lost her life on Sunday night after the hospital's power supply was cut.
A video went viral sparking huge controversy about the hospital. In the video, it can be seen that a doctor was giving emergency treatment to the patient under a torchlight. He performed PCR and gave injection to the patient but to no help. Soon the patient died.
For more information, check out the full story on the link below:
Kota: Female Patient Dies Due To Power Outage At New Medical College Hospital
Mass failure in MBBS exam at 3 medical colleges, KUHS orders probe
Taking note of the shocking pass percentages in three medical colleges in the State, the Kerala University of Health Sciences (KUHS) has decided to investigate the mass failure in the first year MBBS exam.
Such a shocking passing numbers (less than 50%) have been found in Al-Azhar Medical College, Thodupuzha (32.89%), Mount Zion Medical College, Pathanamthitta (34%), and PK DAS Institute of Medical Sciences, Palakkad (45.955%), reports TOI.
For more information, check out the full story on the link below:
Mass Failure In MBBS Exam At 3 Medical Colleges, KUHS Orders Probe
Stop sale of counterfeit HIV drugs: JnJ files plea against drug distributors, pharmacies
Johnson & Johnson has filed a lawsuit against drug distributors and a pharmacy seeking to stop the sale of counterfeit versions of its HIV drugs, months after a similar case brought by Gilead Sciences Inc.
In a complaint filed April 7 and made public on Tuesday, J&J said it had learned of widespread counterfeiting through complaints from patients who received the wrong pills in their prescription bottle, and from the voluntary return of hundreds of bottles of counterfeit drugs from one of the defendants, distributor ProPharma Distribution LLC.
For more information, check out the full story on the link below:
Stop Sale Of Counterfeit HIV Drugs: JnJ Files Plea Against Drug Distributors, Pharmacies
Speakers

Roshni Dhar, a Mass com graduate with a soft corner for health happenings, joined Medical Dialogues as a news anchor in 2021. Inspired by her mother who is a gynaecologist, she likes to keep herself and the world updated on the occurring in the medical field. She covers various aspects of health news for MDTV at Medical Dialogues. She can be reached at editorial@medicaldialogues.in.