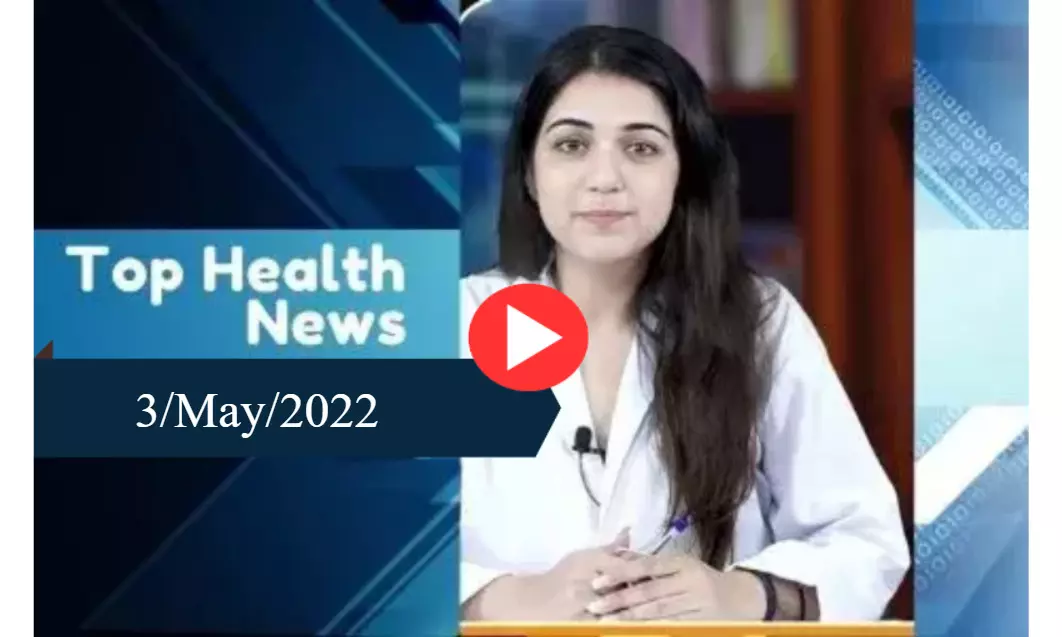 Overview
Here are the top health stories for today :

No norms for minimum surgeries by MS medicos, says NMC
Responding to the RTI that questioned the quality of postgraduate medical education in India, the National Medical Commission (NMC) has recently stated that there are no set guidelines regarding the minimum number of surgeries that a doctor needs to perform during the three years of MS Surgery training.
In fact NMC, the Apex medical regulator has also stated that there is no relevant criteria/regulation under which NMC de-recognises a Medical Institute if it does not provide hands on training to its MD/MS/MCh/DM trainees. Further, NMC does not have any provision for taking feedbacks from recent PG medical graduates before granting continued recognition to a medical institute for running PG medical courses.
For more details, check out the full story on the link below:
No Norms For Minimum Surgeries By MS Medicos, Says NMC
Section 144 extended in Noida till May 31 amid surge in Covid-19 cases
Amid rising Covid-19 cases, Gautam Budh Nagar police have imposed Section 144 CrPC in the Noida district from May 1 to 30. The move has been taken in view of different festivals like Eid-al-Fitr, Parasuram Jayanti, Maharana Pratap Jayanti, etc.
For more news, check out medical dialogues:
No individual can be forced to be vaccinated, says SC
The Supreme Court on Monday said that no individual can be forced to get vaccinated and added that the current Covid-19 vaccine policy of the government is not arbitrary.
A bench comprising Justices L. Nageswara Rao and B.R. Gavai said that restrictions imposed on the unvaccinated people by different organisations, institutions, and governments is not proportional. The bench suggested till numbers are low, state governments must remove such restrictions.
For more details, check out the full story on the link below:
SC Says No Individual Can Be Forced To Undergo COVID Vaccination, Norms Not Arbitrary
Left high and dry: PM10 levels this April highest in 4 yrs, finds study
According to the recent analysis conducted by the System of Air Quality and Weather Forecasting and Research (SAFAR), the forecasting body under the Union ministry of earth sciences, PM10 levels in April 2022 were the highest for the month in the past four years.
Dust-lifting episodes made PM10 the lead pollutant most of the days in 2022 as against the previous years, SAFAR said.
Delhi saw its most polluted April this year compared to the past few years, with AQI on most days remaining in the 'poor' category. Tanushree Ganguly, programme lead, Council on Energy, Environment and Water, said, "In April, the city's air quality levels exceeded the permissible limits every single day of the month. another analysis conducted by SAFAR on ozone pollution in Delhi and its adjoining areas had found that the level of ozone was unusually high from April 1 to 11. Ozone pollution was high due to high temperature and a rise in volatile organic compounds.
For more news, check out medical dialogues:
Speakers

Roshni Dhar, a Mass com graduate with a soft corner for health happenings, joined Medical Dialogues as a news anchor in 2021. Inspired by her mother who is a gynaecologist, she likes to keep herself and the world updated on the occurring in the medical field. She covers various aspects of health news for MDTV at Medical Dialogues. She can be reached at editorial@medicaldialogues.in.