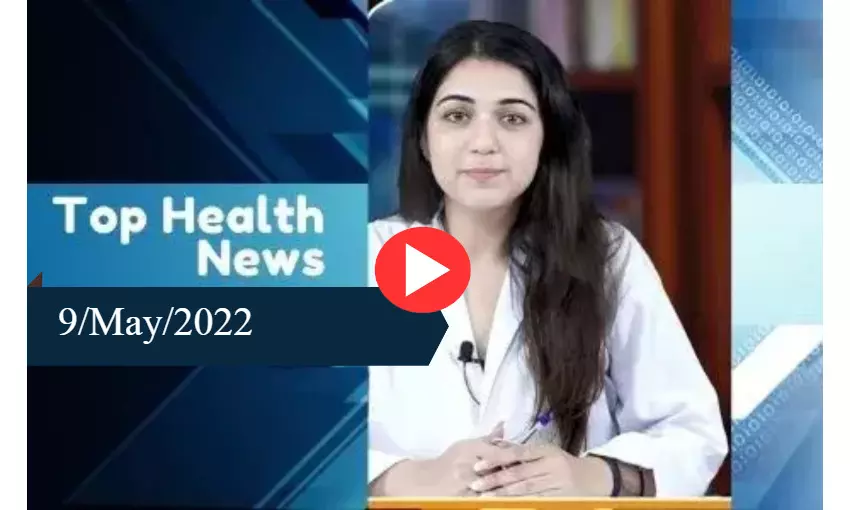 Overview
Here are the top health stories for the day :

Consumer Court holds Max hospital Saket surgeons guilty for leaving cotton during brain surgery, directs Rs 5 lakh compensation
Holding the Max Super Specialty Hospital and its Surgeons guilty of medical negligence for leaving a foreign material at the site after brain surgery, the District Consumer Disputes Redressal Commission-II, New Delhi has directed them to pay Rs 5 lakh as compensation to the family of the complainant, who had died after filing the complaint.
Such a decision was taken by the Commission after taking note of the entire medical reports including MRI and histopathology report of AIIMS, Sir Ganga Ram Hospital, and the report given by the expert board of Safdarjung Hospital that was constituted by the Commission itself.
For more details, check out the full story on the link below:
Consumer Court Holds Max Hospital Surgeons Guilty For Leaving Cotton During Brain Surgery, Directs Rs 5 Lakh Compensation
Union Health Minister releases 5th national family health survey report at 'Swasthya Chintan Shivir'
Union Minister for Health and Family Welfare, Dr Mansukh Mandaviya released the National Report of the fifth round of National Family Health Survey (NFHS-5) in the presence of Shri Bhupendrabhai Patel, Chief Minister of Gujarat and Dr Bharati Pravin Pawar, Union Minister of State for Health and Family Welfare, at the 'Swasthya Chintan Shivir' being held at Vadodara, Gujarat today.
The report comprises detailed information on key domains of population, health and family welfare and associated domains like characteristics of the population; fertility; family planning; infant and child mortality; maternal and child health; nutrition and anaemia; morbidity and healthcare; women's empowerment etc.
For more details check out the full story on the link below:
Union Health Minister Releases 5th National Family Health Survey Report At 'Swasthya Chintan Shivir'
Tantrik in MP performs exorcism ritual on woman patient at govt hospital
A video showing a tantrik performing rituals on a woman in a government hospital in Madhya Pradesh's Ashok Nagar district to rid her of 'evil spirit' has surfaced.
The incident occurred on Friday night at the district hospital, following which the health authorities said notices will be served to the doctors who were on duty there at that time.
For more details check out the full story on the link below:
Viral Video: Tantrik Performs Exorcism Ritual On Woman Patient At Madhya Pradesh Hospital
Saddened to witness rising violence against doctors: CJI Ramana
Chief Justice of India N V Ramana on Saturday said he was "extremely saddened to witness rising violence against doctors". During the pandemic more than 1,500 doctors have selflessly sacrificed their lives, but still cases of violence against the doctors are increasing every day.
Speaking at a book release in New Delhi, the CJI pointed out that "several false cases are being lodged against upright and hardworking doctors" and that "they need a better and more secure working environment". He said that "this is where professional medical associations assume great significance" and advised them "to be proactive in highlighting the demands".
For more news, check out medical dialogues:
Speakers

Roshni Dhar, a Mass com graduate with a soft corner for health happenings, joined Medical Dialogues as a news anchor in 2021. Inspired by her mother who is a gynaecologist, she likes to keep herself and the world updated on the occurring in the medical field. She covers various aspects of health news for MDTV at Medical Dialogues. She can be reached at editorial@medicaldialogues.in.