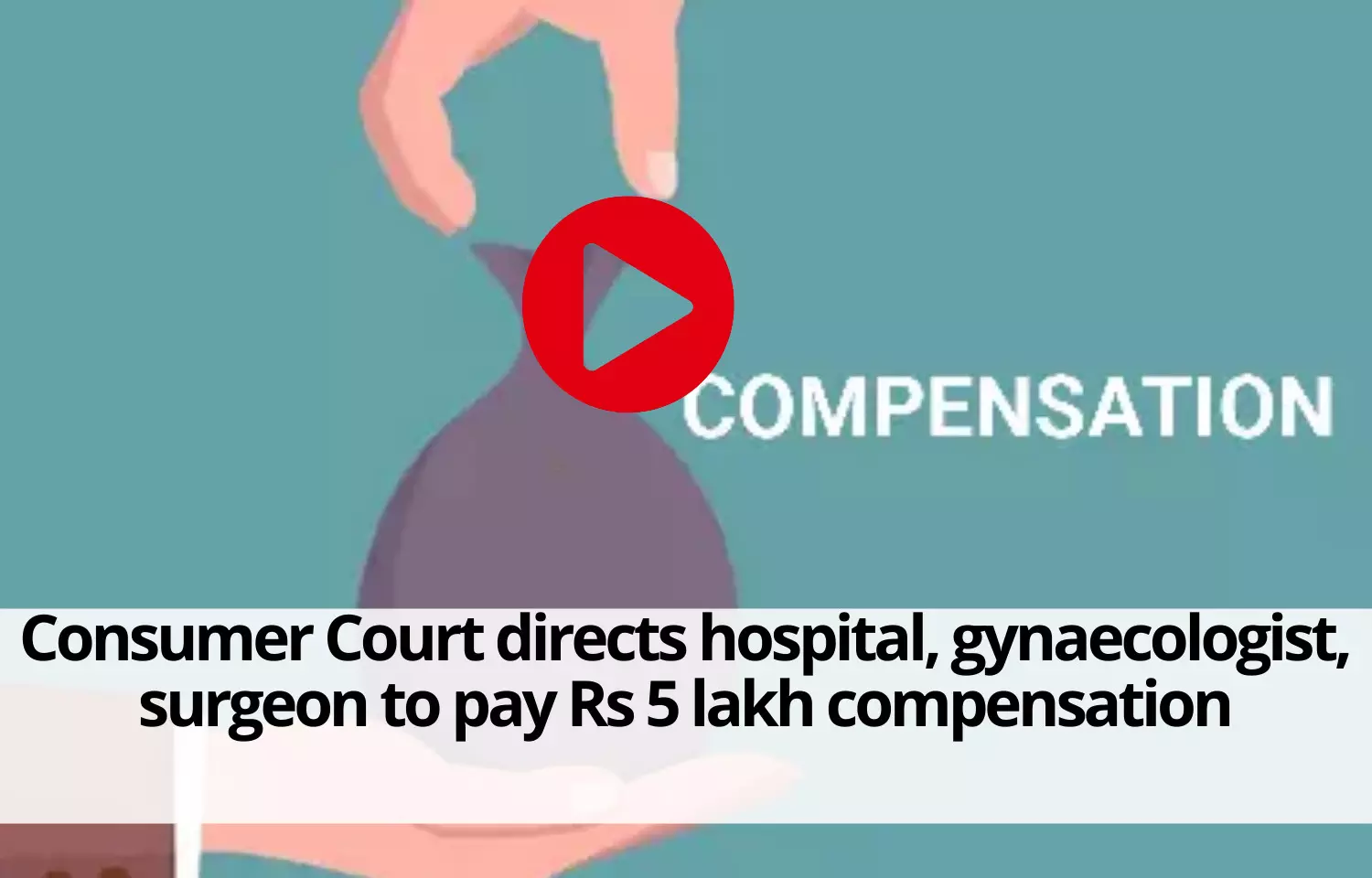 Overview
Holding the treating hospital and doctors including a gynaecologist and a surgeon guilty of medical negligence, the District Consumer Disputes Redressal Commission, Jalandhar has directed them to pay Rs 5 lakh as compensation to a complainant, whose wife died after delivery due to excessive bleeding.
Taking note of the fact that the doctors had referred the patient to another hospital when the bleeding didn't stop, the Commission noted, "OPs gave wrong treatment to deceased. If position of the wife of the complainant is not a good then why they referred the patient, wife of the complainant to another hospital. The patient died due to negligence of the OPs. OPs failed to exercise their duty with reasonable and proper care and did not take precautions guarding against injury to the patient and breach of duty which was gross negligence caused the death of the patient."
For more details, check out the full story on the link below:
Patient Dies Post Delivery Due To Heavy Bleeding: Consumer Court Slaps Hospital, Gynaecologist, Surgeon With Rs 5 Lakh Compensation
Speakers

Roshni Dhar, a Mass com graduate with a soft corner for health happenings, joined Medical Dialogues as a news anchor in 2021. Inspired by her mother who is a gynaecologist, she likes to keep herself and the world updated on the occurring in the medical field. She covers various aspects of health news for MDTV at Medical Dialogues. She can be reached at editorial@medicaldialogues.in.