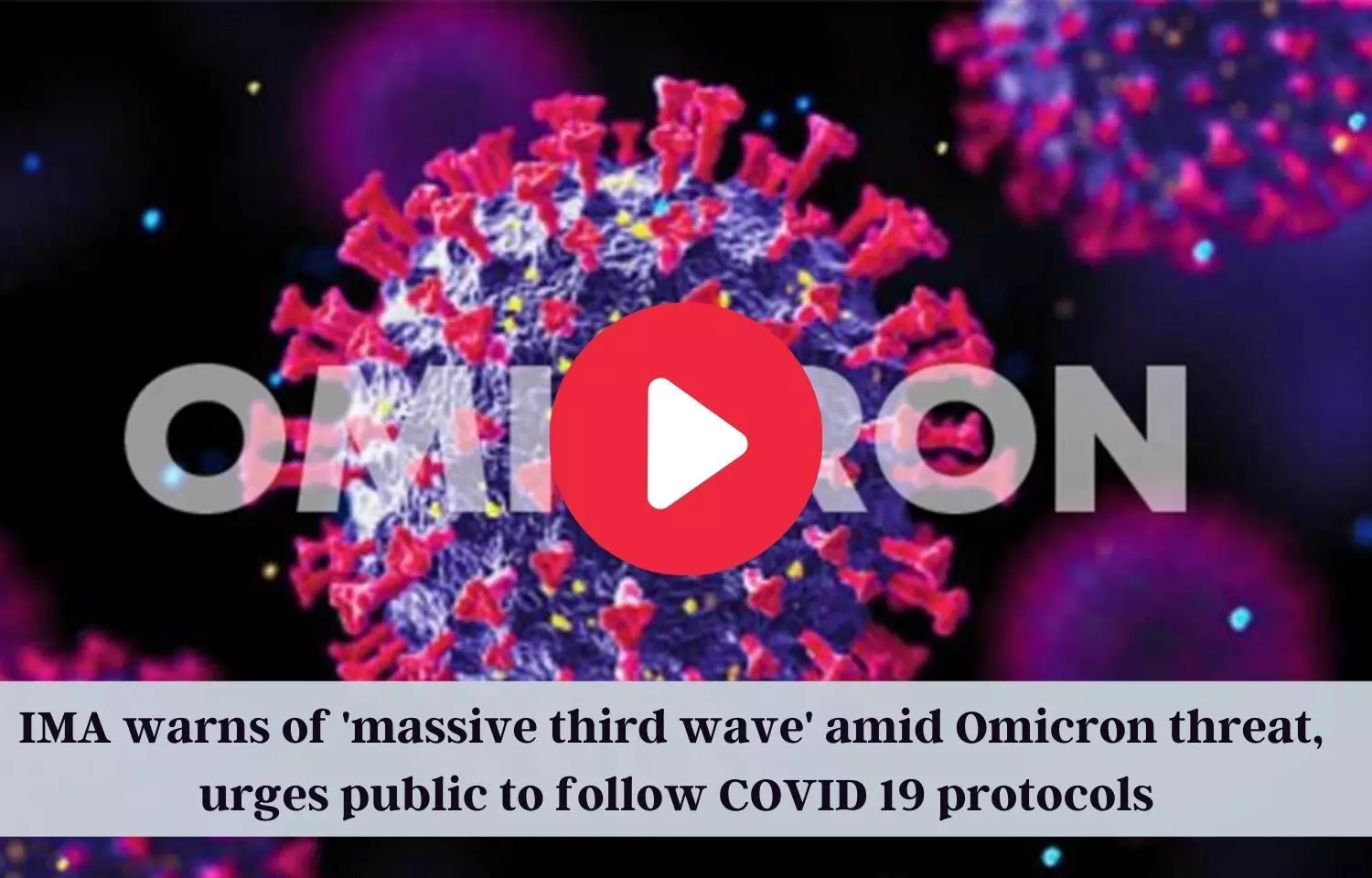 Overview
The Indian Medical Association (IMA) urged the government to announce "additional" doses of Covid vaccine for healthcare, frontline workers, and immunocompromised individuals amid concerns over Omicron, 21 cases of which have been detected in India so far.

It also demanded that the government expedite the proposal of vaccinating individuals aged 12 to 18 years.
For more details, check out the full story on the link below:

Speakers

Roshni Dhar, a Mass com graduate with a soft corner for health happenings, joined Medical Dialogues as a news anchor in 2021. Inspired by her mother who is a gynaecologist, she likes to keep herself and the world updated on the occurring in the medical field. She covers various aspects of health news for MDTV at Medical Dialogues. She can be reached at editorial@medicaldialogues.in.