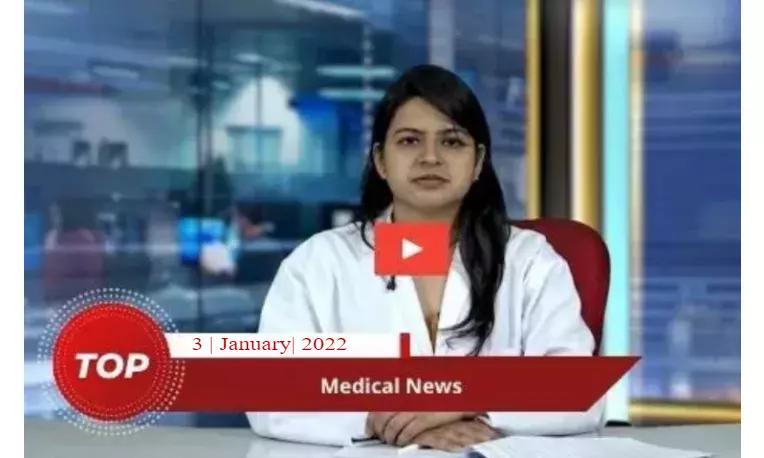 Overview
Here are Top Health stories of the day
Prebiotics supplements help women reduce sugar intake by four percent
A new study from the University of Surrey has found that young women who took four weeks of prebiotic supplements made healthier food choices and consumed less sugar.
The prebiotics used in this study were galacto-oligosaccharides (GOS) which increase the amount of "friendly" gut bacteria.
For more details, check out the full story on the link below:
Prebiotics Supplements Help Women Reduce Sugar Intake By Four Percent, Finds Study
Oral arginine could enhance radiation therapy for cancer
Treatment with arginine, one of the amino-acid building blocks of proteins, enhanced the effectiveness of radiation therapy in cancer patients with brain metastases, in a proof-of-concept, randomized clinical trial from investigators at Weill Cornell Medicine and Angel H. Roffo Cancer Institute.

The study, published Nov. 5 in Science Advances, reported the results of administering arginine, which can be delivered in oral form, prior to standard radiation therapy in 31 patients who had brain metastases. Nearly 78 percent had a complete or partial response in their brain tumors over the follow-up period of up to four years, while only 22 percent of the 32 patients who received a placebo prior to radiotherapy had such a response.
For more details, check out the full story on the link below:
Oral Arginine Could Enhance Radiation Therapy For Cancer
High Blood Pressure treatment in pregnancy is safe, prevents maternal heart risks
Treatment for high blood pressure during pregnancy appears safe for many women and may reduce maternal risk for severe hypertension without increasing fetal and neonatal risks, according to a new American Heart Association scientific statement published in the Association's journal Hypertension.
A scientific statement is an expert analysis of current research and may inform future clinical practice guidelines. In this statement, "Hypertension in Pregnancy: Diagnosis, Blood Pressure Goals, and Pharmacotherapy," experts in obstetrics and gynecology, maternal-fetal medicine, cardiology, nephrology, hypertension and internal medicine reviewed and analyzed quality studies focusing on high blood pressure during pregnancy including gestational hypertension and preeclampsia/eclampsia.
For more details, check out the full story on the link below:

High Blood Pressure Treatment In Pregnancy Is Safe, Prevents Maternal Heart Risks
8-week meditation program reduces BP in Chronic Kidney Disease patients
Preliminary results from a recent study indicate that 8 weeks of mindfulness-based stress reduction (MBSR) may reduce resting blood pressure in patients with chronic kidney disease (CKD). Blood pressure-lowering effects of MBSR were regardless of changes in vascular endothelial function and arterial stiffness.
The findings were presented at the American Society of Nephrology (ASN) Kidney Week 2021.
For more details, check out the full story on the link below:
Speakers

Dr. Nandita Mohan is a practicing pediatric dentist with more than 5 years of clinical work experience. Along with this, she is equally interested in keeping herself up to date about the latest developments in the field of medicine and dentistry which is the driving force for her to be in association with Medical Dialogues. She also has her name attached with many publications; both national and international. She has pursued her BDS from Rajiv Gandhi University of Health Sciences, Bangalore and later went to enter her dream specialty (MDS) in the Department of Pedodontics and Preventive Dentistry from Pt. B.D. Sharma University of Health Sciences. Through all the years of experience, her core interest in learning something new has never stopped.