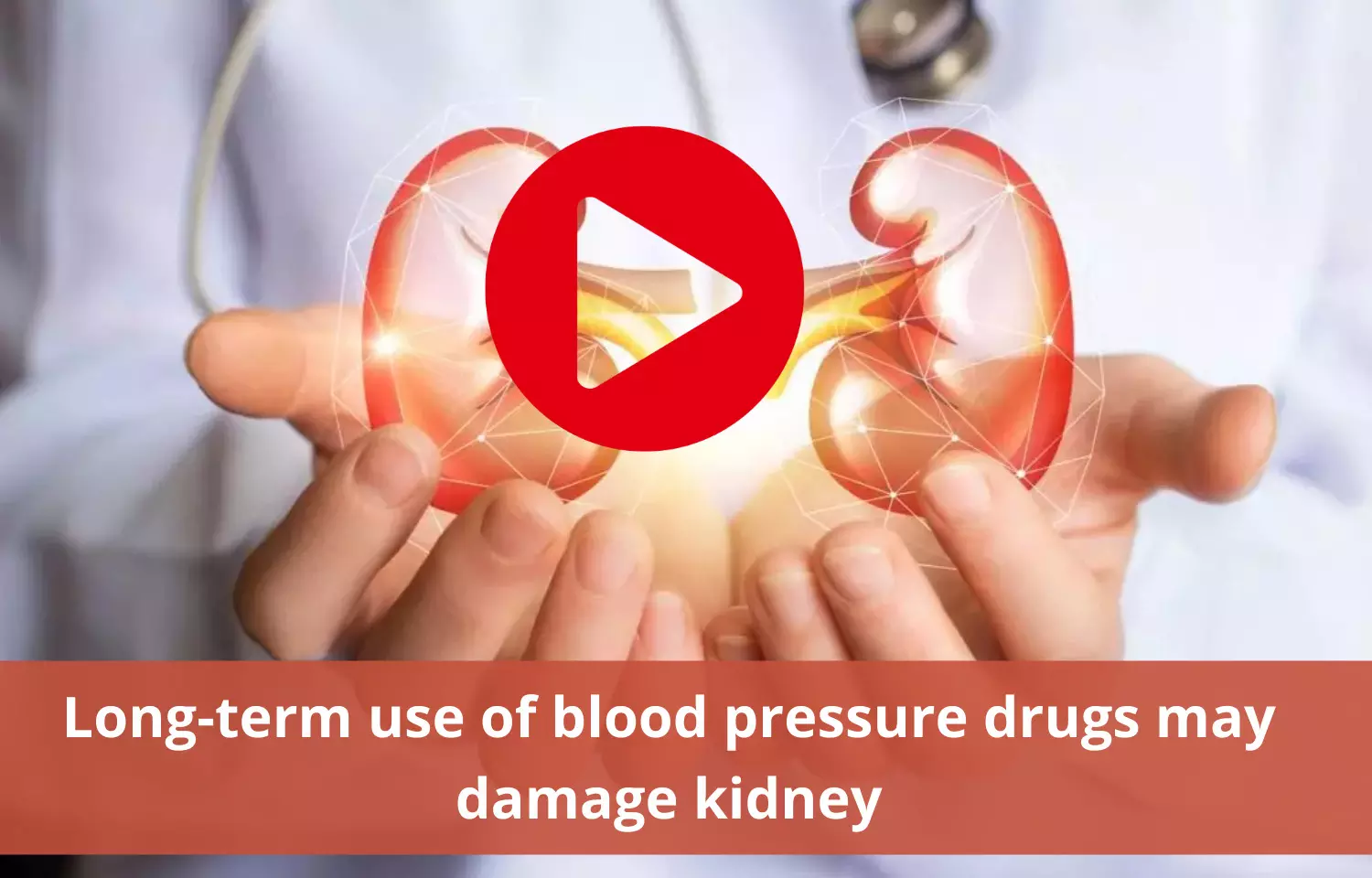 Overview
High blood pressure is a serious concern as it can damage several organs especially kidneys, drugs that manage blood pressure are routinely been used for several decades also has an negative impact in a recently reported study.
New kidney research from the University of Virginia School of Medicine is raising concerns that long-term use of drugs commonly prescribed to treat high-blood pressure and heart failure could be contributing to kidney damage.
Patients should continue taking the medications, which include the well-known and widely used ACE inhibitors, the researchers say. But the scientists are urging studies to better understand the drugs' long-term effects.
"Our studies show that renin-producing cells are responsible for the damage. We are now focusing on understanding how these cells, which are so important to defend us from drops in blood pressure and maintain our well-being, undergo such transformation and induce kidney damage," said Maria Luisa Sequeira Lopez MD, of UVA's Department of Pediatrics and Child Health Research Center. "What is needed is to identify what substances these cells make that lead to uncontrolled vessel growth."
For more information, check out the link below:
Speakers

Dr. Nandita Mohan is a practicing pediatric dentist with more than 5 years of clinical work experience. Along with this, she is equally interested in keeping herself up to date about the latest developments in the field of medicine and dentistry which is the driving force for her to be in association with Medical Dialogues. She also has her name attached with many publications; both national and international. She has pursued her BDS from Rajiv Gandhi University of Health Sciences, Bangalore and later went to enter her dream specialty (MDS) in the Department of Pedodontics and Preventive Dentistry from Pt. B.D. Sharma University of Health Sciences. Through all the years of experience, her core interest in learning something new has never stopped. She can be contacted at editorial@medicaldialogues.in. Contact no. 011-43720751