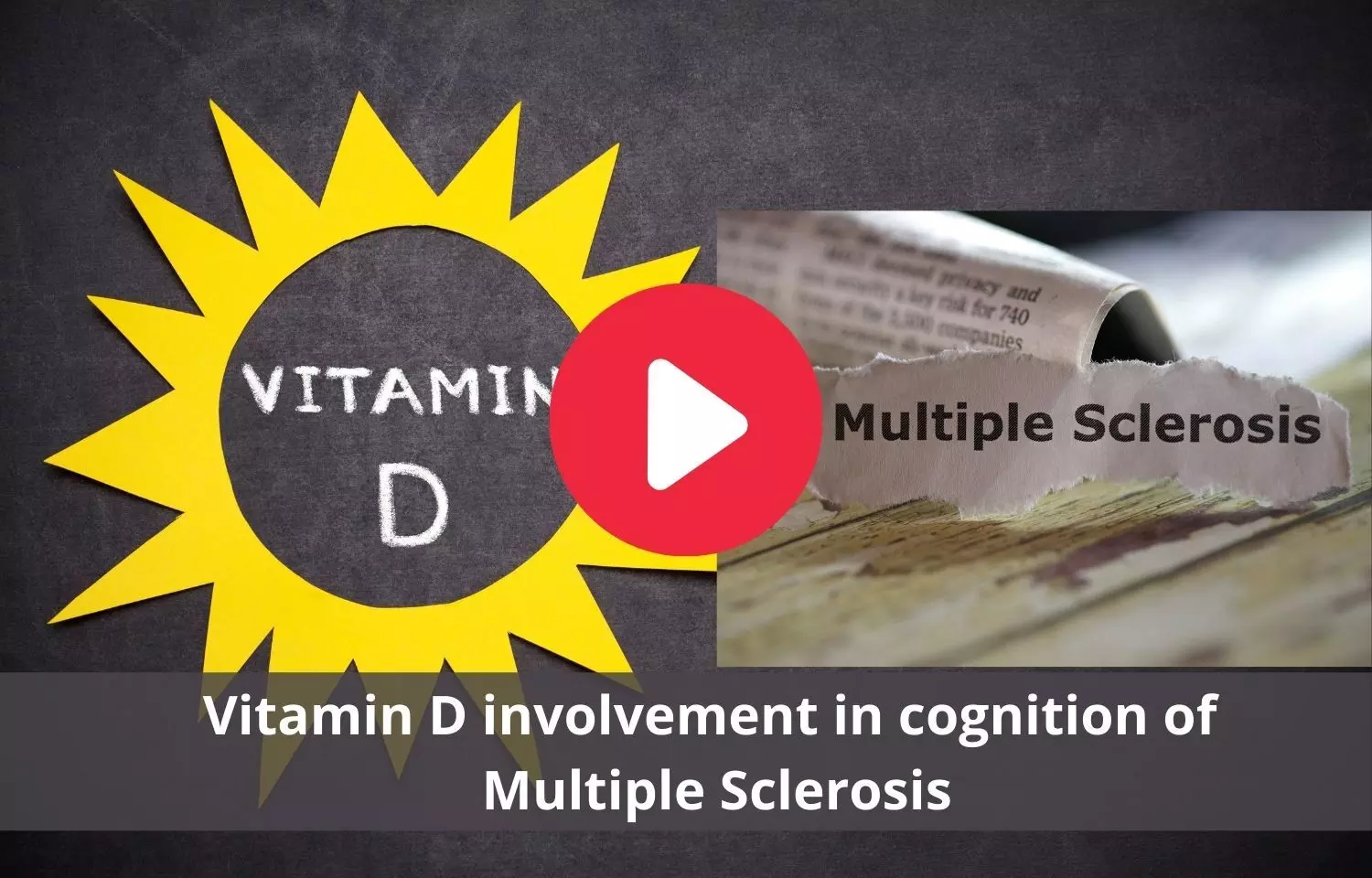 Overview
In past decades, cognitive impairment (CI) was underestimated in multiple sclerosis (MS) patients and thought to appear only in primary progressive (PP) and secondary progressive (SP) disease stages. Presently, it is well established that CI affects a large proportion of MS patients from onset to all disease stages. In a recent study, researchers have found that low vitamin D levels worsen both cognition and early disability in newly diagnosed MS patients. The study findings were published in the journal Brain Sciences on November 17, 2021.
Few studies explored the possible correlation between CI and vitamin D in the MS population. However, studies on vitamin D supplementation so far have not included cognitive evaluation, Although vitamin D and cognitive impairment in other neurodegenerative diseases have already been linked. Therefore, Dr Eleonora Virgilio and her team conducted a study to explore the possible correlation between vitamin D and cognition, particularly information processing speed (IPS), early in the disease, precisely at MS diagnosis, using the Symbol Digit Modalities Test (SDMT).
For more details, check out the full story on the link below:
Speakers

Dr. Nandita Mohan is a practicing pediatric dentist with more than 5 years of clinical work experience. Along with this, she is equally interested in keeping herself up to date about the latest developments in the field of medicine and dentistry which is the driving force for her to be in association with Medical Dialogues. She also has her name attached with many publications; both national and international. She has pursued her BDS from Rajiv Gandhi University of Health Sciences, Bangalore and later went to enter her dream specialty (MDS) in the Department of Pedodontics and Preventive Dentistry from Pt. B.D. Sharma University of Health Sciences. Through all the years of experience, her core interest in learning something new has never stopped.