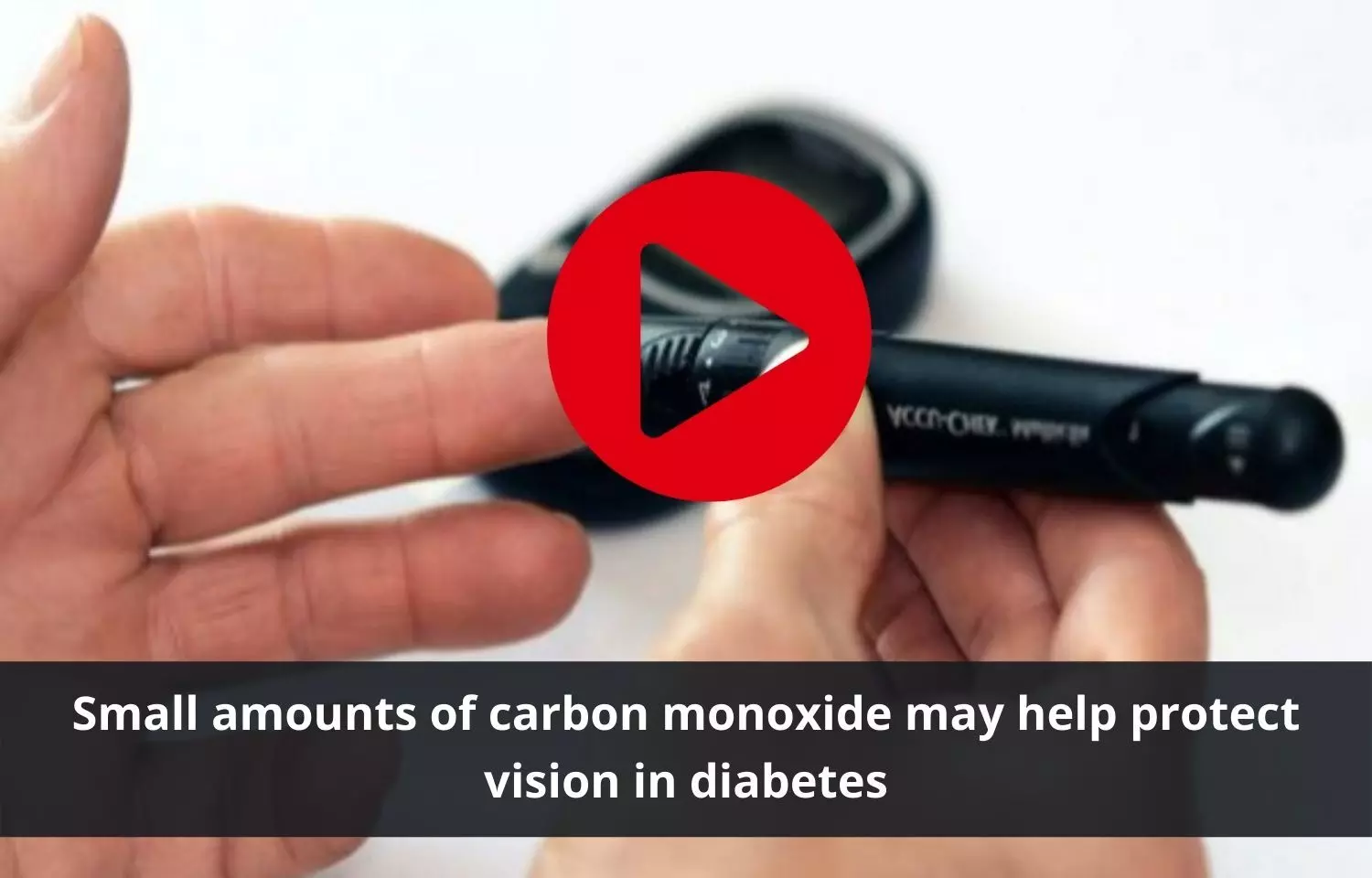 Overview
Carbon monoxide (CO) is been recently used in treatment to improve vision and is known to have positive effects, it is hypothesized as an important vascular paracrine factor and plays a role in blood flow regulation in several tissues.
Scientists say that an ingested liquid is said to ultimately deliver a small dose of carbon monoxide to the eye appears to target key factors that damage or destroy vision in both type 1 and 2 diabetes.
The Medical College of Georgia scientists have early evidence that HBI-002, a low-dose oral compound developed by Hillhurst Biopharmaceuticals and already in early stage trials for sickle cell disease, can safely reduce oxidative stress and inflammation in the retina, both early, major contributors to diabetic retinopathy.
"Inflammation and oxidative stress go hand in hand," says Dr. Pamela Martin, cell biologist and biochemist in the MCG Department of Biochemistry and Molecular Biology and Vision Discovery Institute at Augusta University. "If you impact one, you generally impact the other."
For more information check out the full story on the link below:
Small amounts of carbon monoxide may help protect vision in diabetes
Speakers

Dr. Nandita Mohan is a practicing pediatric dentist with more than 5 years of clinical work experience. Along with this, she is equally interested in keeping herself up to date about the latest developments in the field of medicine and dentistry which is the driving force for her to be in association with Medical Dialogues. She also has her name attached with many publications; both national and international. She has pursued her BDS from Rajiv Gandhi University of Health Sciences, Bangalore and later went to enter her dream specialty (MDS) in the Department of Pedodontics and Preventive Dentistry from Pt. B.D. Sharma University of Health Sciences. Through all the years of experience, her core interest in learning something new has never stopped.