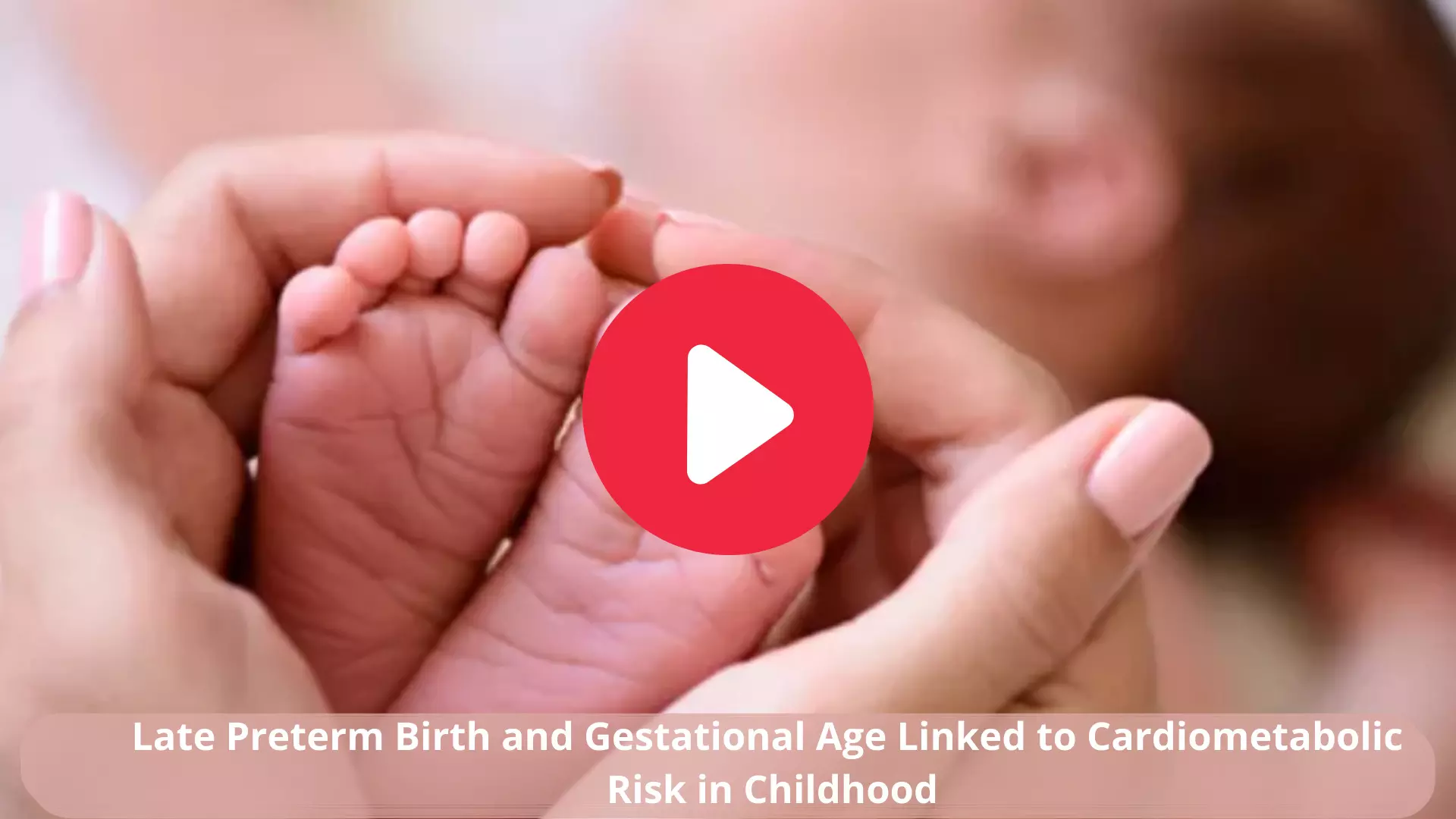 Overview
A new study findings in JAMA Network Open suggest that because the cardiometabolic risk score tracks risk from childhood into adulthood, late preterm and moderately preterm birth may be important risk factors for cardiometabolic disorders later in life.
The long-term cardiometabolic consequences of late preterm birth (34-36 weeks' gestation) are not well understood. To assess whether late preterm birth and size for gestational age are associated with cardiometabolic risk in childhood the recent study was conducted.
The retrospective cohort study included 1742 children born in Ontario. Participants were excluded if they had conditions affecting growth, any acute or chronic conditions (other than asthma and high-functioning autism), severe developmental delay, or families who were unable to communicate in English. The primary outcome was composite cardiometabolic risk score. Secondary outcomes were the individual cardiometabolic risk components.
Among 2440 eligible children, 87 children (5.0%) were born moderately preterm (<34 weeks' gestation), 145 (8.3%) were born late preterm (34-36 weeks' gestation), 455 (26.1%) were born early term (37-38 weeks' gestation), and 1055 (60.6%) were born full term (≥39 weeks' gestation). Compared with children born full term, those born moderately preterm ( 0.50) and late preterm ( 0.27) had higher cardiometabolic risk scores. Each additional gestational week was associated with a 0.06 decrease in cardiometabolic risk.
In this study, children born late preterm and moderately preterm had higher cardiometabolic risk. These results suggest that screening and early-life interventions for these children may prevent cardiometabolic outcomes concluded the researchers.
Speakers

Dr. Nandita Mohan is a practicing pediatric dentist with more than 5 years of clinical work experience. Along with this, she is equally interested in keeping herself up to date about the latest developments in the field of medicine and dentistry which is the driving force for her to be in association with Medical Dialogues. She also has her name attached with many publications; both national and international. She has pursued her BDS from Rajiv Gandhi University of Health Sciences, Bangalore and later went to enter her dream specialty (MDS) in the Department of Pedodontics and Preventive Dentistry from Pt. B.D. Sharma University of Health Sciences. Through all the years of experience, her core interest in learning something new has never stopped. She can be contacted at editorial@medicaldialogues.in. Contact no. 011-43720751