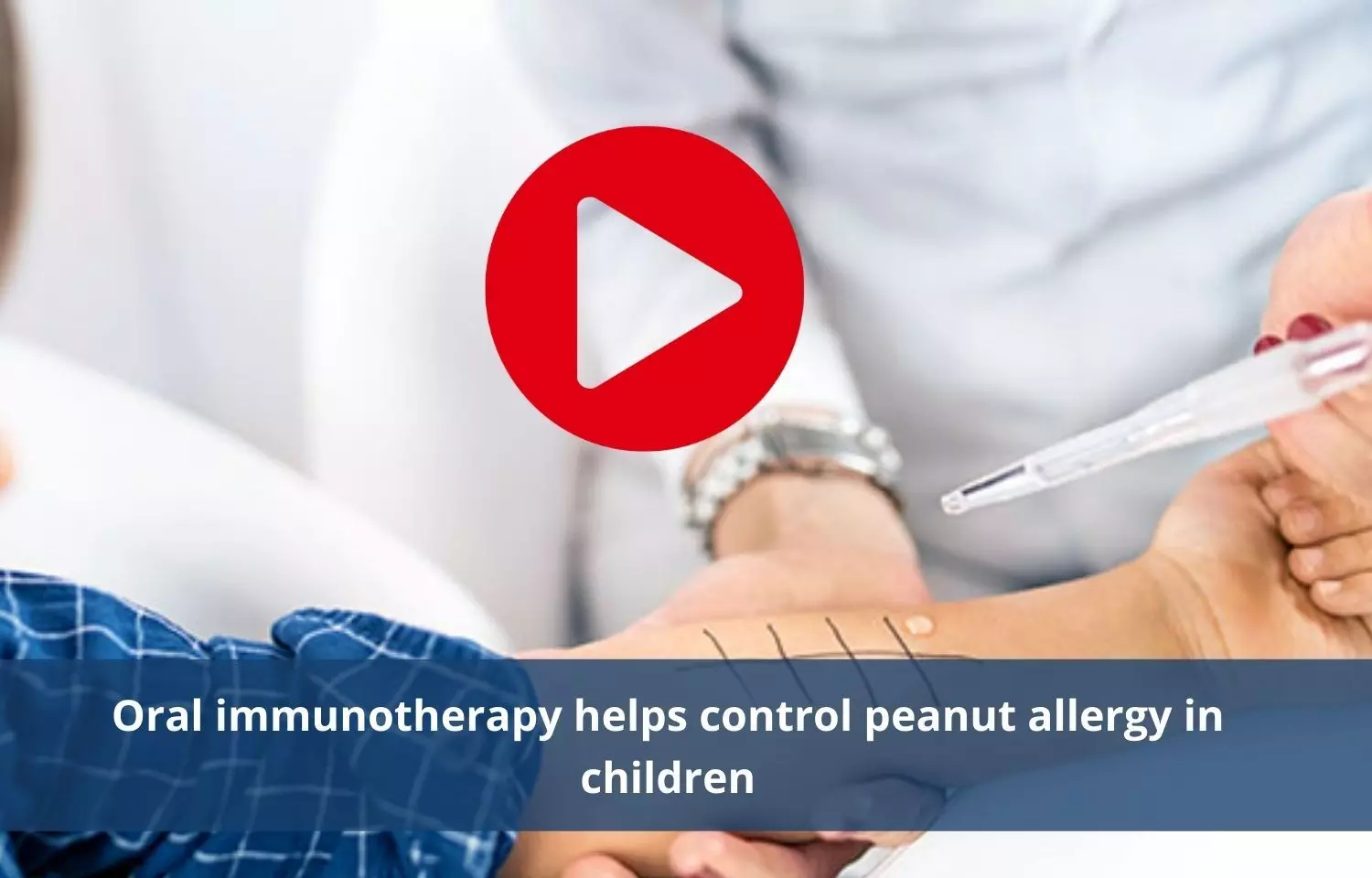 Overview
Peanut allergies can be fatal if left untreated and are the most common cause of severe allergic reactions, called anaphylaxis, and one of the most frequent causes of death from food allergy. About 3 per cent of babies have a peanut allergy.
The Lancet Child & Adolescent Health journal, found after 18 months of treatment, 46 per cent and 51 per cent of children who received the combination treatment or the oral immunotherapy alone. Both treatments also led to a significant improvement in quality of life, with those children who achieved clinical remission experiencing the biggest improvement, greater than those who only achieved desensitization.
Researchers have discovered two peanut allergy treatments for children that are both highly effective at inducing remission. They found the treatments i.e a combination of a probiotic together with oral immunotherapy (the gradual introduction of the allergenic food) and oral immunotherapy alone significantly induced remission and desensitization.
Speakers

Dr. Nandita Mohan is a practicing pediatric dentist with more than 5 years of clinical work experience. Along with this, she is equally interested in keeping herself up to date about the latest developments in the field of medicine and dentistry which is the driving force for her to be in association with Medical Dialogues. She also has her name attached with many publications; both national and international. She has pursued her BDS from Rajiv Gandhi University of Health Sciences, Bangalore and later went to enter her dream specialty (MDS) in the Department of Pedodontics and Preventive Dentistry from Pt. B.D. Sharma University of Health Sciences. Through all the years of experience, her core interest in learning something new has never stopped. She can be contacted at editorial@medicaldialogues.in. Contact no. 011-43720751