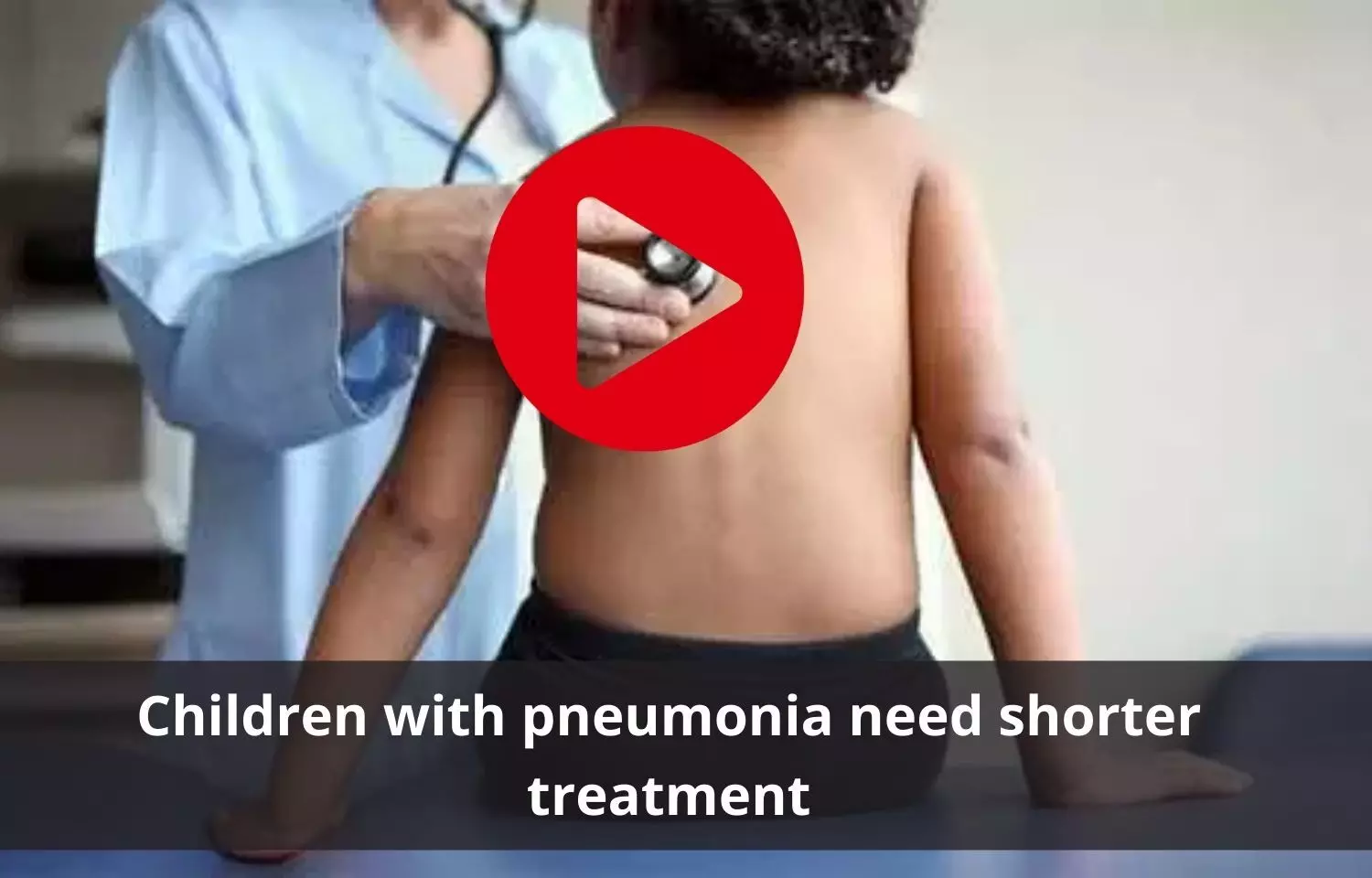 Overview
Pneumonia is the most common infection in children less than 5 years. Children are more prone to pneumonia with both mild and serious symptoms.According to a study in JAMA Pediatrics five days of antibiotics is superior to 10 days for children with community-acquired pneumonia is more than enough.
Community-acquired pneumonia (CAP) is a common and serious infection that leads to 1.5 million doctor visits in the U.S. each year. Doctors typically treat CAP with a 10-day course of antibiotics, but the standard treatment could have negative effects from the antibiotics themselves or harm caused by unnecessary antibiotic use.
Creech said future research is focused on identifying children with pneumonia who may not require antibiotic therapy at all, since the majority of pediatric pneumonia in the U.S. may be due to viral infections, which do not respond to antibiotics.
For more information check out the full story on the link below:
Shorter treatment better for young children with outpatient pneumonia: JAMA
Speakers

Dr. Nandita Mohan is a practicing pediatric dentist with more than 5 years of clinical work experience. Along with this, she is equally interested in keeping herself up to date about the latest developments in the field of medicine and dentistry which is the driving force for her to be in association with Medical Dialogues. She also has her name attached with many publications; both national and international. She has pursued her BDS from Rajiv Gandhi University of Health Sciences, Bangalore and later went to enter her dream specialty (MDS) in the Department of Pedodontics and Preventive Dentistry from Pt. B.D. Sharma University of Health Sciences. Through all the years of experience, her core interest in learning something new has never stopped. She can be contacted at editorial@medicaldialogues.in. Contact no. 011-43720751